Because the emulation community won't rest until the original Pokemon games have been ported to every electronic device on the planet, Pokemon Yellow is now playable on the Apple Watch.
On Friday, iOS software developer Gabriel O'Flaherty-Chan released a Game Boy Color emulator for Apple's wearable device. O'Flaherty-Chan was initially underwhelmed with the amount of content available for the Apple Watch, so after making his own 3D game a few months ago, he began work on an emulator.
"The result is a surprisingly usable emulator which I'm calling Giovanni after the super-villain from my favourite Game Boy game, Pokemon Yellow," O'Flaherty-Chan explains in a blog post. "Ironically, I've only ever played the game on an emulator, as growing up I didn't have access to the real deal. In a way, I feel this is my way of giving back to the community."
He goes on to discuss some of the challenges he ran into while designing the emulator, including the balance he had to strike between framerate and performance. After all, he wanted the game to look good running on the watch, but he didn't want it to sacrifice playability just to make it look better.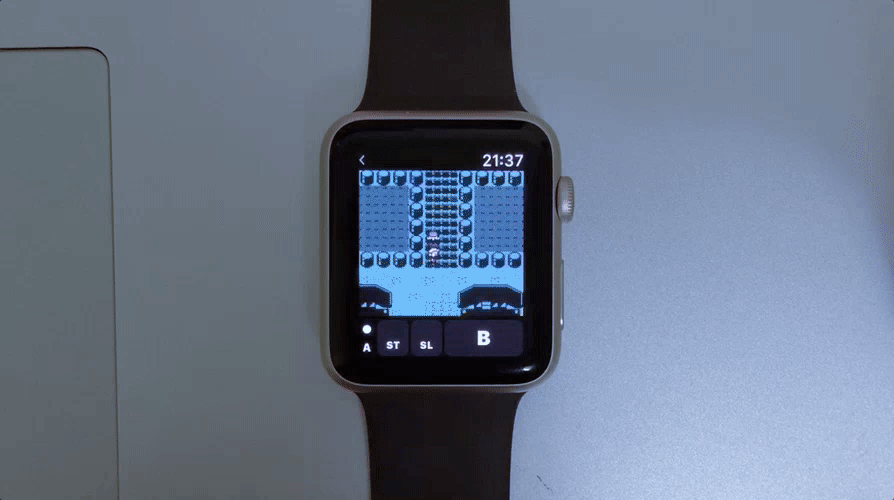 While this is certainly a fun proof of concept, you might be wondering how you can actually play a game like Pokemon Yellow on a watch. This was another one of the major hurdles that O'Flaherty-Chan had to overcome, using virtually every square inch of the display — as well as the crown — for the controls.
"I'm anticipating revisiting the project once watchOS4/next generation Apple Watches are out, just to see if there are any opportunities to get a higher framerate," O'Flaherty-Chan says at the end of the post.