Someone has already managed to find every single one of the 142 Pokemon characters in Pokemon Go that are roaming the US, but that doesn't mean that person is done hunting. In all, there are 151 animals that are waiting to be caught, including a few rare ones that have yet to make an appearance in the game.
DON'T MISS: Two of the best iPhone 7 leaks yet both surfaced last night
As you can see in the following image, Reddit user ftb_hodor caught 142 beasts already — and that was no easy feat. It takes plenty of patience and a whole lot of walking to get them all. And even then, you might not be able to hunt down some of the more fickle Pokemon in the game.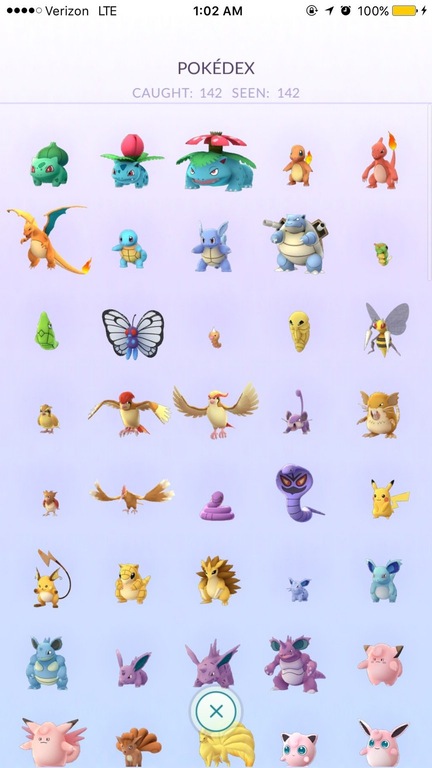 As Phone Arena reports, the New Yorker did it in two 50-hour weeks of work. He had to hatch 303 eggs and trace Pokemon over 95 miles on foot. In all, he collected 4269 Pokemon, which is impressive to say the least. It's also insane, considering the fact that the game was only released a little over two weeks ago, on July 6th. Since then, Pokemon Go has launched in more than 30 markets, most recently Japan.
That means ftb_hodor still has nine more Pokemon to collect — the rarest of the rare — so it will be a while until he can find them. Meanwhile, you can check out his story over on Reddit at this link.
Check this post if you want to see all the Pokemon Go characters in one place, including the rare animals that have yet to be caught.