The OnePlus 6 is one of the best iPhone X clones out there, both when it comes to design and performance. The phone has the high-end specs you expect from any Android flagship this year and a price that's more than reasonable, compared to what devices like the iPhone X and the new Galaxy Note 9.
We saw plenty of other iPhone X lookalikes this year that are more affordable than the OnePlus 6, but most of them aren't flagships, so the comparison isn't warranted. But today, a company called Poco launched a flagship handset that costs nearly half of what OnePlus is asking for its first flagship of the year.
Poco is not exactly a phone startup like OnePlus once was. Instead, its a subsidiary of Xiaomi, which explains why it's able to pack a Snapdragon 845 processor inside a phone that retails for about $300.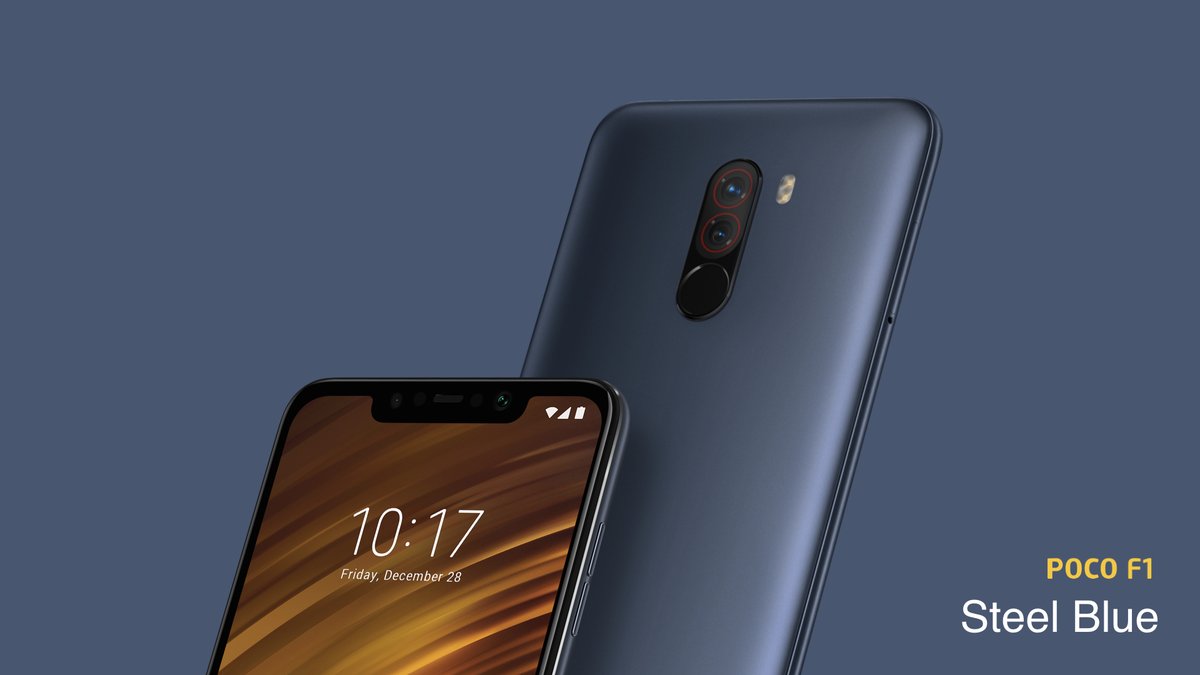 Back in late May, Xiaomi launched the Mi 8 series, an even better iPhone X clone than the OnePlus 6, when it comes to design and features, featuring an even lower price tag than the OnePlus 6. But the Mi 8 might still be too expensive for some Asian markets.
So here comes the Poco F1, which was launched earlier on Wednesday in India. The cheapest version, packing 6GB of RAM and 64GB of storage will retail for 20,999 rupees ($300), while the most expensive F1 phone will retail for 29,999 rupees ($430) — you get 8GB of RAM, 256GB of storage, and a kevlar back.
The OnePlus 6, meanwhile, starts at 34,999 rupees in India, about $500, and that's the 6GB/64GB version.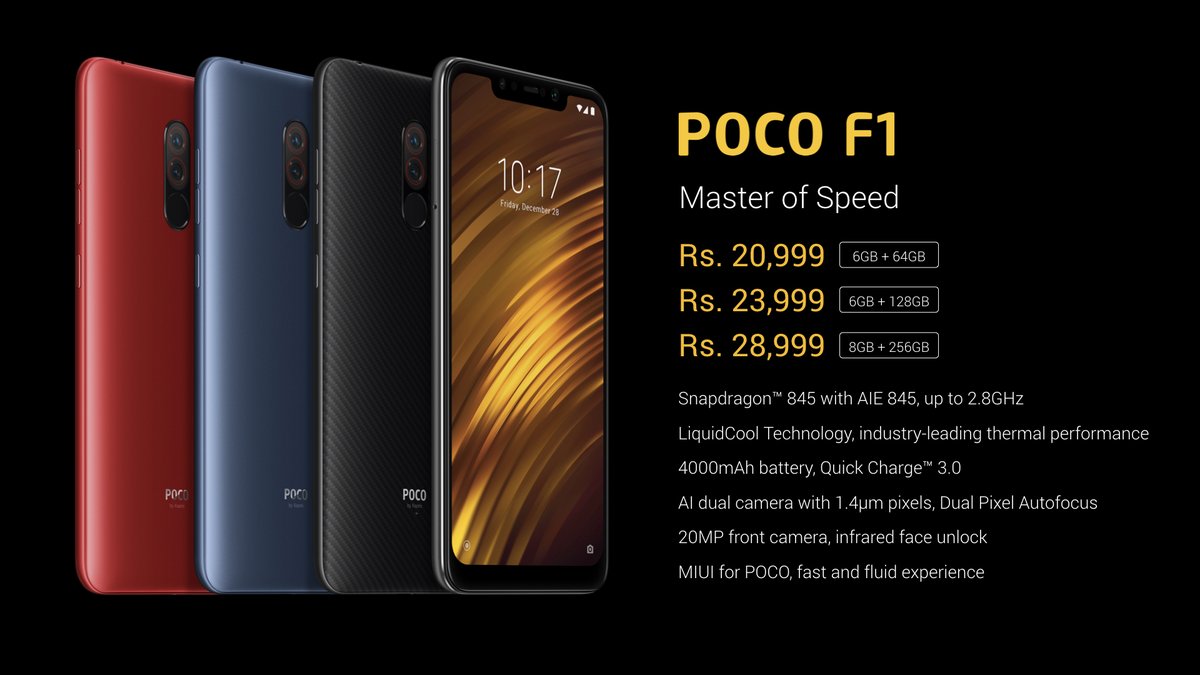 Other specs include a 20-megapixel selfie cam, dual-lens rear camera (12-megapixel and 5-megapixel cameras), rear fingerprint sensor, Wi-Fi 802.11 ac, Bluetooth 5.0, liquid cooling, 3.5mm headphone jack, and Android 8.1 Oreo.
The Poco F1 may match the specs of any 2018 Android flagship on paper, but you should expect several compromises as well. That's the only way to sell those flagship specs for just $300 this year.
The handset has an iPhone X design, but the screen isn't OLED. We're looking at a 6.18-inch LCD, so don't expect OLED quality here. Yes, it has the same design elements we saw on all clones, including the top notch and the bottom bezel.
The notch, meanwhile, is as wide as the iPhone's, but the phone doesn't come with 3D face unlock like the iPhone X. It does, however, feature an infrared camera that will let it work in the dark.
The rear panel is made of plastic or kevlar, so you don't get wireless charging. However, the phone packs a 4,000 mAh battery which should offer decent battery life considering that the phone packs last-gen chips.
The OnePlus 6, meanwhile, offers an OLED screen and a more premium design, but the phone doesn't have true Face ID or wireless charging. On the other hand, the OnePlus 6 is optimized to deliver a fast experience — read our full review here.
That said, the Poco F1 should still turn out to be an excellent purchase for those smartphone buyers shopping for a flagship handset on a budget. The phone will be available in India at first, but it should hit more than 50 markets in the coming months. Android Central and Engadget already have reviews out if you want more details about performance and real-life use.