Pixelmator Pro for macOS has just announced update 3.3. This version brings an all-new Remove Color adjustment for quickly removing color from images and videos. In addition, Pixelmator Photos' exclusive Clarity, Selective Clarity, and Texture features are also now available for the Mac version.
With the Remove Color feature, you can eliminate solid colors, or entire color ranges in images and videos. By selecting the color you want to remove using the eyedropper, you can watch it disappear. Remove Color works around any image compression artifacts so that you can enjoy smooth and high-quality transitions between transparent and opaque areas.
Pixelmator calls this update "not just powerful" but "incredibly smart and flexible, too," as it features a "state-of-the-art texture-aware algorithm under its hood" that "lets you quickly refine selections with easy-to-use controls."
In addition, Pixelmator Pro 3.3 brings Clarity, Selective Clarity, and Texture features, which were previously only available with Pixelmator Photos. Here's how each of these adjustments works:
Clarity & Texture: They let you enhance the fine details in images. By increasing texture, you can make fine details in images look sharper and more focused. And increasing clarity will make images clearer and more defined;
Selective Clarity: The Selective Clarity adjustment lets you adjust clarity and texture selectively in the shadows, midtones, or highlights of an image. While clarity and texture are typically used to make details in images stand out more, you can also use these adjustments to create the opposite effect.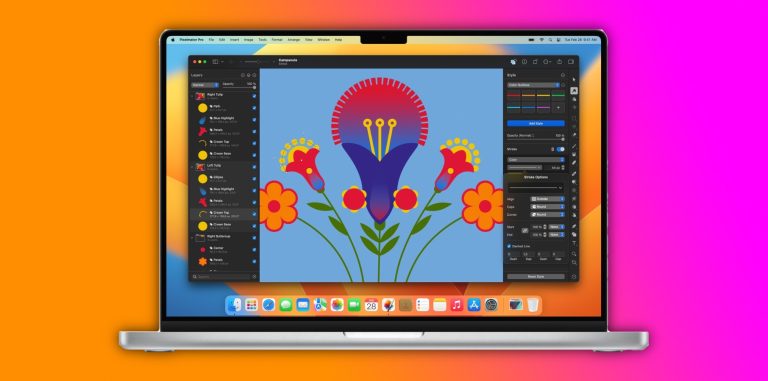 Pixelmator Pro 3.3 also brings some other important features, such as:
Shadow and Highlight Recovery: It helps you recover much more detail from images that are too dark or too bright;
Stroke Styles: Pixelmator Pro adds a variety of new stroke styles and more options for customizing stories, letting you create outlines around videos, images, paths, and shapes;
Sidecar files: This lets you directly open and edit images in their original format and then save them back to the same file format while preserving all nondestructive edits and layers.
The update is free to all existing users and is available from the Mac App Store starting today.