Back in July, a line of code in an update for the Google app seemed to divulge the existence of a new Pixel accessory called the Pixel Stand. There was not much to glean from the initial leak, but it was hard to imagine the product being anything other than a charging stand for Pixel phones, possibly with wireless charging capabilities.
Our suspicions were confirmed on Friday when 9to5Google shared what appears to be the first official image of the Pixel Stand, which once again showed up in an update to the Google app. As 9to5Google notes, the animation which it found in a teardown of the update is currently hidden from view for users, but shows a nondescript phone sitting on top of a small dock, scrolling through photos while charging its battery.
It's unwise to draw too many conclusions from a cute animation that doesn't even feature an accurate representation of a Pixel phone, but there might be a few hints contained within the image. First of all, the phone is sitting upright in portrait orientation, which is noteworthy because a separate UI for Google Assistant when the device is upright and charging was spotted by XDA Developers in August. You can see the animation below: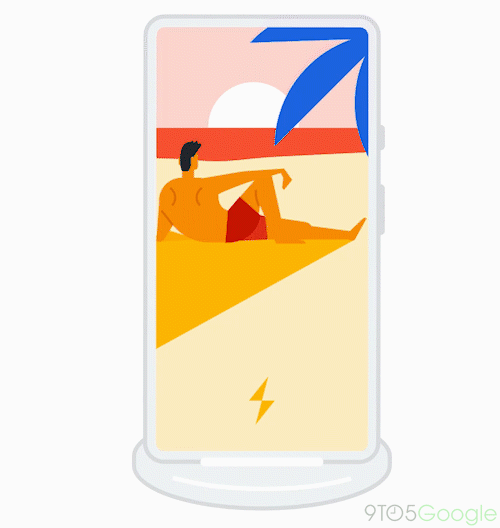 Although it might be a stretch, 9to5Google also points out that the animation could potentially be showing off a new slideshow feature that activates when your phone is on the Pixel Stand. Regardless, we should find out everything there is to know about the Pixel 3, Pixel 3 XL and any accessories at the October 9th event.