The Pixel 3 leaks continue this week, which seems only appropriate given that the Galaxy Note 9 will be unveiled in less than two weeks.
We now have not one but two Pixel 3 leaks you should know about, including actual images of a prototype spotted in the wild, as well as more confirmation that the Pixel 3 series will support wireless charging.
An xda-developer forums member who goes by the name of dr.guru posted images of the Pixel 3 XL in the flesh, and the purported Pixel prototype looks just like the one that leaked a few weeks ago. However, this unit comes in Clearly White, which is one of the expected colors of the Pixel 3 series.
The phone is an EVT 1.0 model (Engineering Validation Test), sporting 4GB of RAM and 64GB of storage. On the front we've got a considerable notch at the top, housing cameras and one of the front-facing speakers, while on the bottom there's a noticeable bezel which and the second front-facing speaker.
On the all-glass back, we've got the fingerprint sensor and the single-lens camera setup we expect for the Pixel 3 XL phone.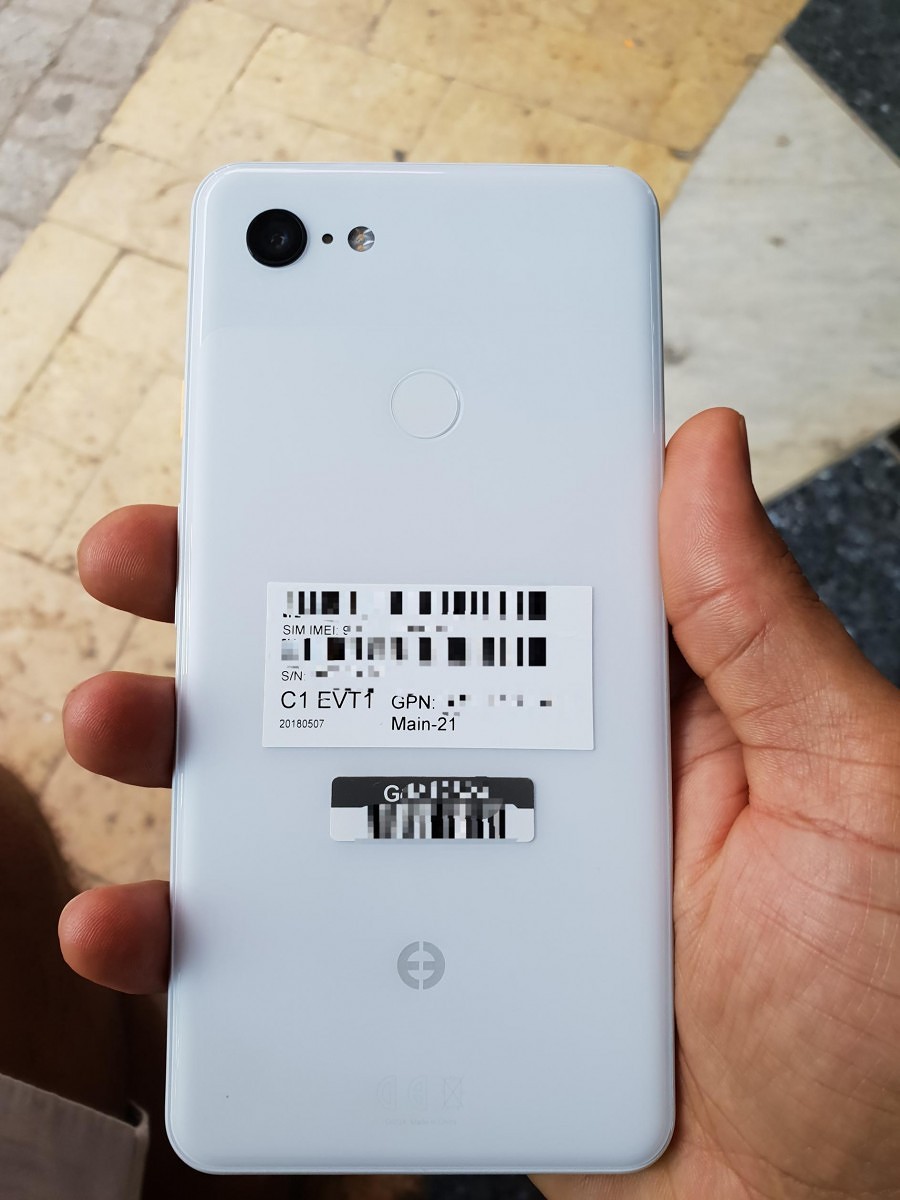 The phone, however, doesn't boot up, as Google has wiped it remotely.
The more exciting news comes from 9to5Google, which discovered Google code that seems to confirm wireless charging is indeed in the works for the new Pixel 3 phones. The last Google phone to offer wireless charging out of the box was the 2014 Nexus 6. Then Google stopped supporting it, saying at the time that a slimmer profile and fast USB-C charger make up for the lack of wireless charging support.
9to5Google discovered in the new Google app update (version 8.14) the mention of a Pixel Stand that seems to be Google's wireless charger for the handset:
Your Assistant can use your personal info to make suggestions, answer questions, and take actions for you when your phone is locked and on your Pixel Stand
There's no direct mention of wireless charging, but Google can't be designing a simple stand that would do nothing other than support regular, wired charging. There are plenty of stands that would get the job done, without requiring Pixel branding.
Earlier reports did say that the Pixel 3 phones will sport a glass sandwich design to support wireless charging. That means the phone has glass on the back as well, just like other smartphones that pack wireless charging support, including Galaxy S and Note phones and Apple's 2017 iPhones.