With the iPhone 15 now available, Photomator, the photo editor app from the Pixelmator team, announces it will soon support HDR content editing on its app. The developers added this feature as the regular iPhone 15 models finally offer a professional-grade display with 1600 nits of peak brightness, which the company says is "perfect for viewing and capturing HDR photos."
That said, Photomator will soon support HDR from import to editing and export. Here's how the company explains the difference between editing in HDR vs. SDR:
"Compared to Standard Dynamic Range (SDR), High Dynamic Range (HDR) takes the viewing experience to an entirely new level. HDR allows you to bring back more detail in bright and dark areas of photos and to see a broader range of colors. This translates into outstanding contrast, brighter whites, and richer colors, letting your photos mirror real life more closely. When compared side by side, SDR photos appear flatter and less vivid, whereas HDR photos are notably more vibrant."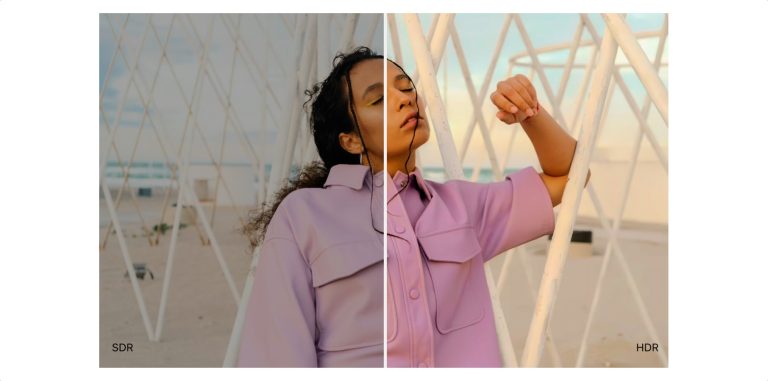 Photomator says that editing and exporting photos in HDR turns them into "future-proof" images. The company will let you transition between the two modes. "So, when exporting photos in HDR, simply check how the photo will look to someone viewing it in SDR or on a display with limited HDR capabilities. You might need to tweak the colors to ensure your photo looks great in both SDR and HDR, but when viewed in HDR, the colors in the photo will be on an entirely different level."
To take advantage of HDR support, Photomator says not every device will be able to take full advantage of that feature, so you'll need one of these devices:
An iPhone 15 model;
iPhone 14 Pro models;
Macs and iPads with HDR displays;
Pro Display XDR.
In addition, you'll need to update to iOS 17, iPadOS 17, and macOS 15. In addition, full HDR support with import, editing, and export will be available in Photomator and Pixelmator Pro. Currently, HDR is fully supported in Apple Photos, Final Cut Pro, and Motion.
BGR will let you know once this update is out.