It's not uncommon to see companies announce products that aren't really ready to be used at major trade shows. They can't even be touched while on the floor, because they might sport unfinished hardware or software. Eventually, these products do get made according to the announced specs, and you get to buy them a few months later. But this year, Chinse smartphone maker Oppo did things a little differently. It announced a massive smartphone camera innovation, one that it teased in the weeks preceding the event — but that camera has no phone.
I was able to test Oppo's 5X Dual Camera Zoom at MWC 2017, and I walked away impressed. The company came up with an interesting way of improving optical and digital zoom on a camera phone. The problem is that we have no idea when this invention will be available in a smartphone that you can actually buy.
Oppo says in its presentation materials that its dual camera system — the "world's first periscope-style dual camera technology" — has been more than a year in the making.
The Dual Camera Zoom camera is able to achieve a lossless 5x zoom" even on a thin phone thanks to a new approach to sensor and lens positioning. The camera has a "periscope-style structure to divert light through a prism and into a telephoto lens nested inside the smartphone, set at 90-degree angle to a rear-facing wide-angle lens. Here's what it looks like: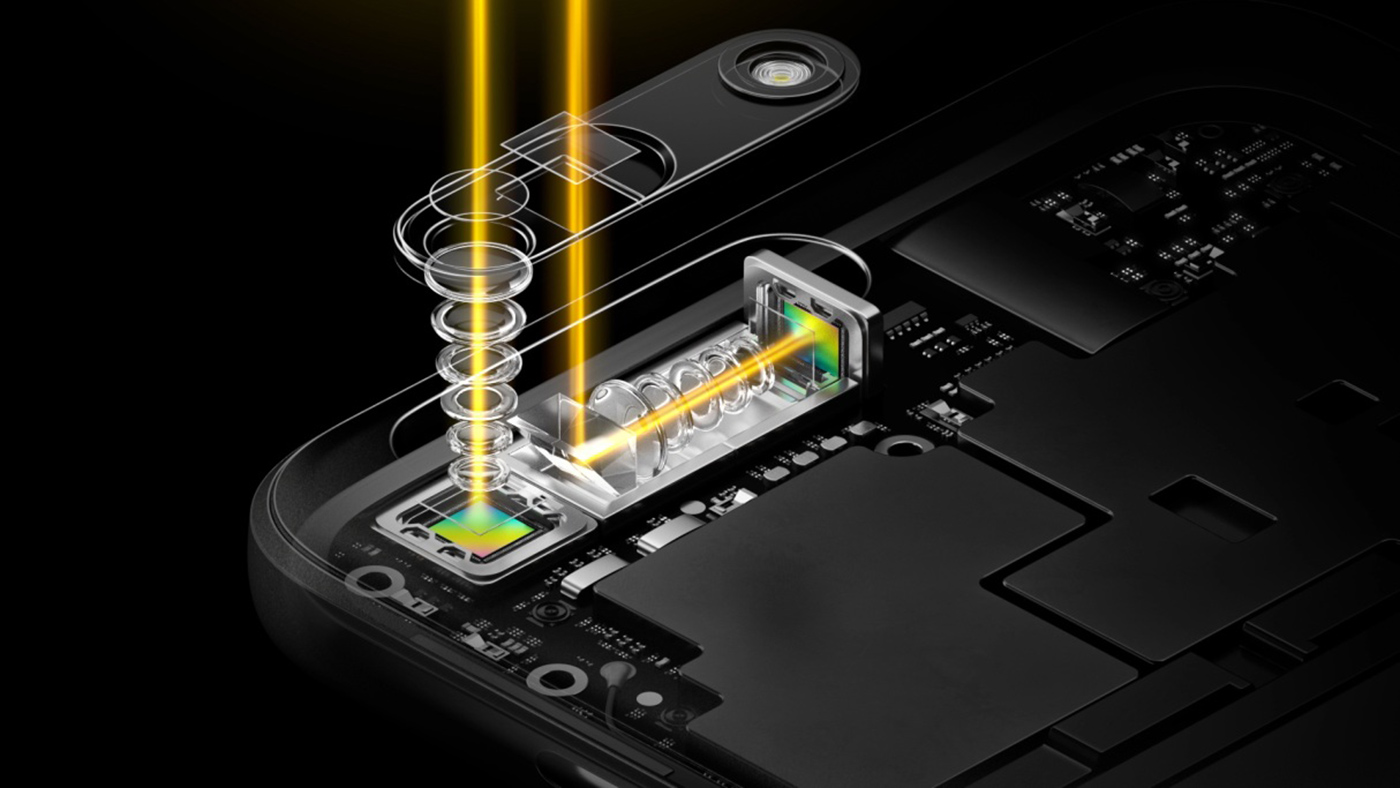 To compensate for vibrations resulting from the actual zooming, Oppo says that it created a new optical image stabilization (OIS) system that can detect vibrations and compensate in real-time.
Oppo told me the system does optical zoom up to 2x, then mixes optical and digital up to 5x. Digital zoom then goes all the way up to 10x. I got to test this new camera system on a phone prototype whose only purpose is to power the Dual Camera Zoom concept.
Before we start, I'll tell you that the subject of our story is a princess in Oppo's toy city. She's sitting with the back to the camera, on the terrace of her big palace, enjoying the day at Oppo's MWC booth.
She's sitting a few feet from me, here's a zoom-less photo of her taken on an iPhone. You can hardly spot her, right?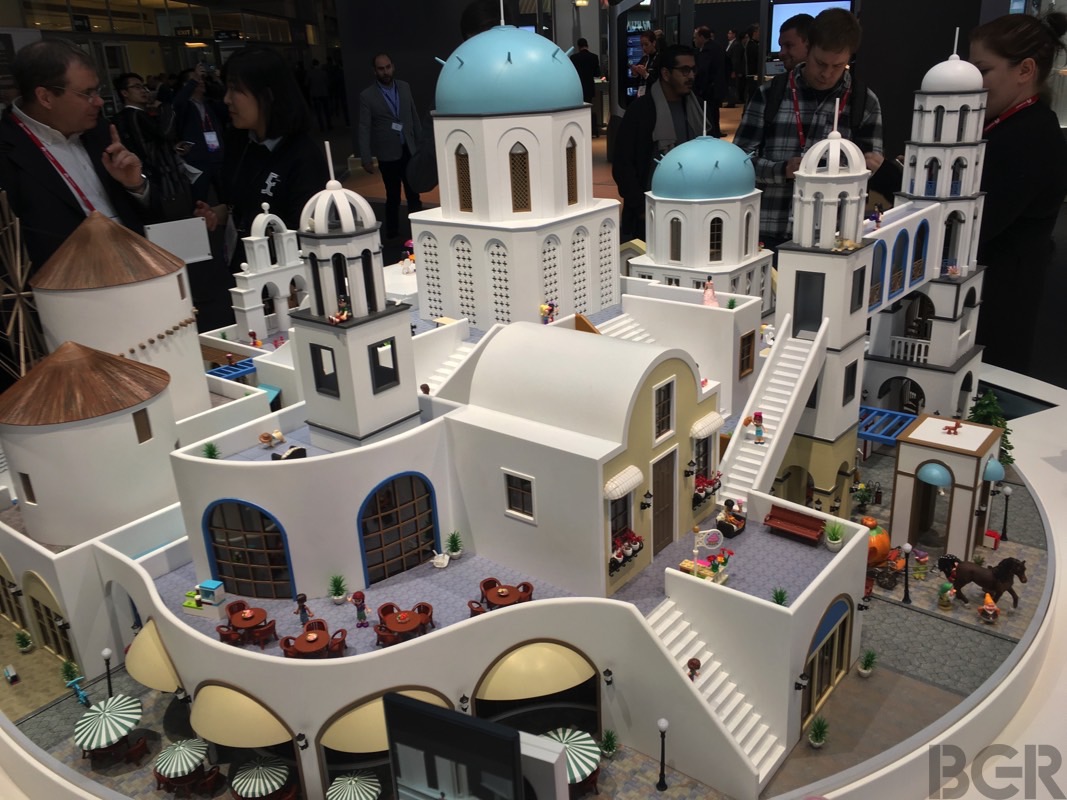 Let's look at the same scene captured on Oppo's camera from the same position at 1x.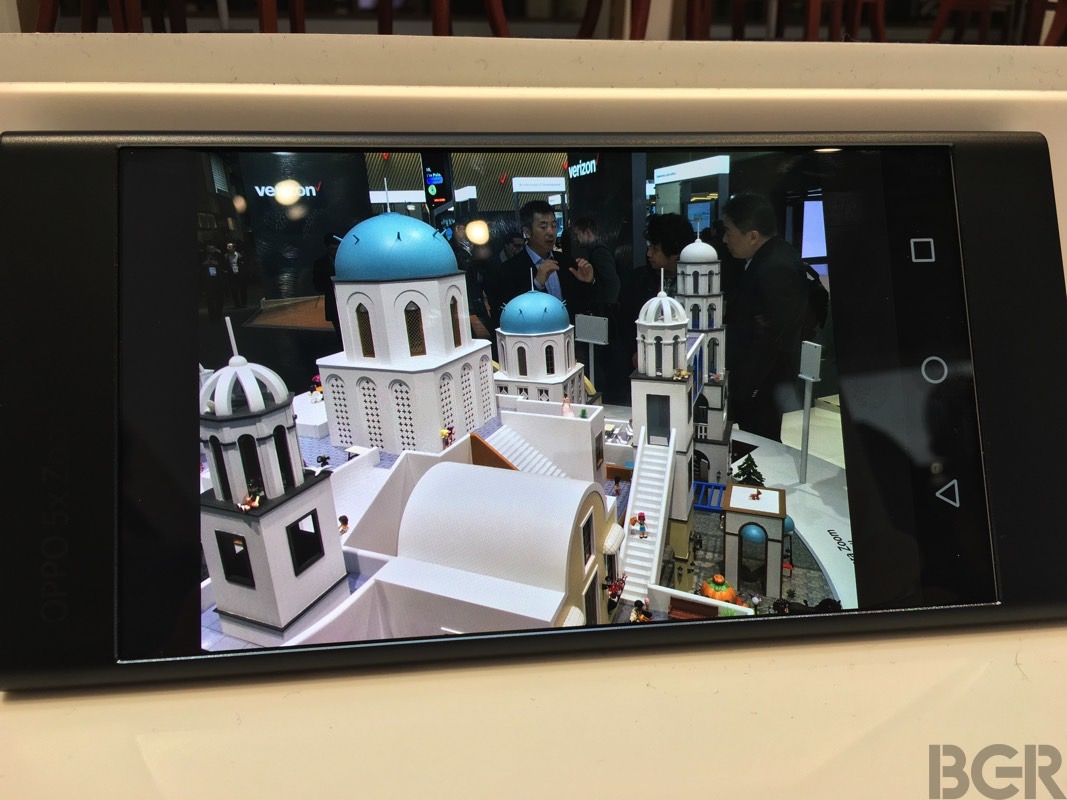 Let's move on to 2x zoom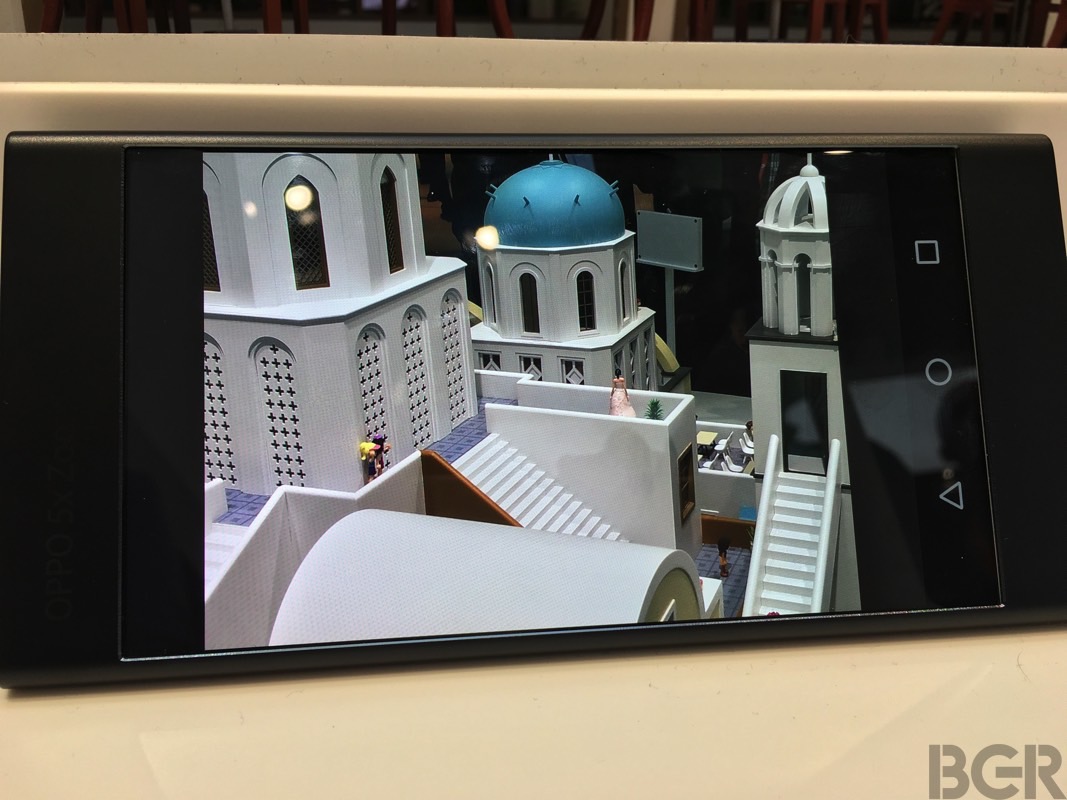 5x magnification.
Finally, here it is at 10x zoom.
I took all photos in successive order from the exact same distance. I then opened the gallery on the Oppo demo phone to take pictures of the saved results. The originals aren't available. However, as you can see, what Oppo did is pretty impressive. Unfortunately, the company doesn't have any smartphone announcements to make at this time. So all we get from its MWC appearance is a brand new dual-lens camera concept that seems ready to do some incredible zooming.