I said after DevDay that I like OpenAI's ChatGPT even more than I already did, thanks to the way Sam Altman delivered that keynote and the new features. Creating custom GPTs based on ChatGPT models is easily the highlight of OpenAI's first developers conference. And I suspect that custom GPTs will be all the rage in the near future.
Microsoft has practically confirmed that by unveiling Microsoft Copilot Studio at Ignite 2023. The new Copilot-branded generative AI tool is the equivalent of OpenAI's custom GPTs. And since Microsoft is a big investor in ChatGPT, using OpenAI's software for its own generative AI products, it makes sense to see Microsoft Copilot Studio come out.
However, the clear winner between OpenAI custom ChatGPTs and Copilot Studio appears to be the former. That is, anyone can get started on custom GPTs with OpenAI. But Copilot Studio will need access to Copilot for Microsoft 365.
It's not that Copilot for Microsoft 365 is more expensive, though price will also be a factor. More importantly, Microsoft is pitching Copilot Studio to businesses rather than regular generative AI fans. That's not a bad idea from Microsoft's perspective, at least. It's the way to go.
Microsoft is all about selling software, including productivity apps. That's why having generative AI support in Microsoft 365 is so important. And why Copilot Studio is targeting businesses first. But as a generative AI user who wouldn't mind creating his own custom GPTs or Copilots, I don't see how one can do the latter.
It's not that Copilot Studio is difficult to use. Microsoft describes it as a "low-code" tool to customize Copilot for Microsoft 365. Moreover, the demos show how easy it is to drag and drop visual elements on the screen to create a custom GPT that can perform specific tasks.
If anything, it's Microsoft the company that should be able to deliver support for creating custom GPTs easier than OpenAI. After all, Microsoft has been designing software for decades.
Microsoft does highlight the ease of use of Copilot. You can create custom Copilots with ease and customize them for your needs. But these are business needs for the time being.
That's where all the money is coming from. And I'll say this every time we discuss ChatGPT-like products: They're not cheap. You need to pay the ChatGPT Plus price if you want to use the latest GPT models. For Copilot Studio, you'll need Copilot for Microsoft 365.
But there's no telling when Copilot Studio will actually be available to non-business Microsoft 365 users. For the moment, Microsoft doesn't appear to be interest in offering that experience. Or not ready to support it. You will have to pay for Copilot use somehow. Maybe current Microsoft 365 subscriptions don't factor in such cost.
Or maybe I'm misinterpreting things. Maybe Copilot Studio is meant to let you build custom Copilots for personal use and Copilots for work. But Microsoft only focuses on the enterprise experience:
With the intuitive graphical builder, you can connect to your backend APIs and actions, create custom GPTs, build generative responses over your own enterprise knowledge—from your files, to SharePoint, to websites—and expose all of these capabilities into Copilot with a few clicks. In scenarios where tight business control is needed, you can even supplement these generative responses with your own custom, manually created topic flows through the graphical builder.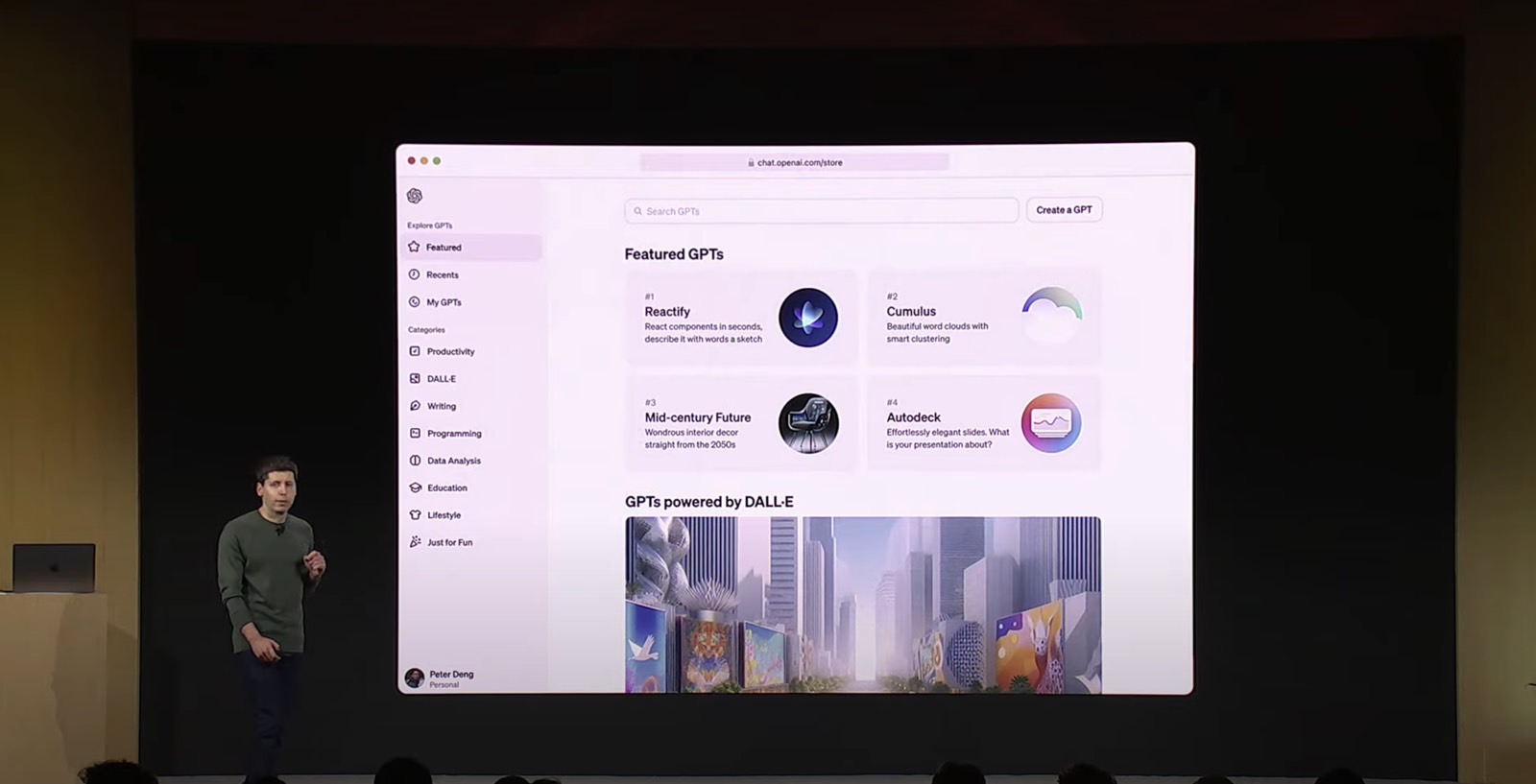 That's not to say that OpenAI's custom GPTs are available on the free ChatGPT experience. That's not the case. And OpenAI is also targeting developers with its custom GPT feature. But the company made the custom GPT builder seem like something a regular user could employ.
Also, remember that OpenAI will open a storefront for these custom GPTs, so many ChatGPT users will get access to custom chatbots.
Microsoft does say that it'll also integrate OpenAI's services, including support for custom GPTs from Copilot Studio:
We will also make it easy to seamlessly integrate OpenAI's services, and soon makers will be able to build their own custom GPTs right within Copilot Studio. OpenAI's GPTs provide a new way for anyone to create a tailored version of ChatGPT that is more helpful for specific tasks.
That said, you can get a Copilot Studio trial at this link and determine it's the custom GPT builder you need.