If there's one Android phone that could be just as hot as the Galaxy S8 when it debuts, it's the OnePlus 5, which will be unveiled at some point in the coming weeks. The next-gen OnePlus handset will have specs on par with the Galaxy S8, many reports have shown, but will be sold at a more affordable price. Furthermore, the phone will pack a dual lens camera on the back, something the Galaxy S8 does not have. Now, a pair of fresh leaks indicates there's really only one single reason to buy the Galaxy S8 instead.
The OnePlus 5 was recently spotted over on AnTutu, seemingly confirming some of its most important specs. The phone will feature a Full HD display (1920 x 1080 resolution), Qualcomm Snapdragon 835 processor, 6GB of RAM, 64GB of storage, 16-megapixel rear camera, 16-megapixel front camera, and Android 7.1.1 Nougat.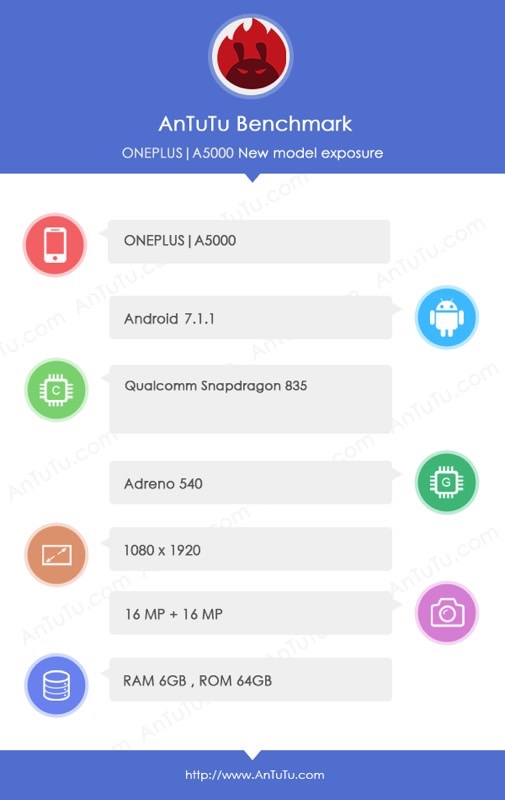 This specs sheet almost matches the Galaxy S8's hardware. Sure, the OnePlus 5 will have inferior resolution compared to Samsung's 2K display, but the phone has more RAM and the cameras have more megapixels, if that's something you're looking for in a phone camera.
But a second leak originating on Weibo gives us the first look at the phone's display. This is where the Galaxy S8 is going to be the uncontested winner.
The OnePlus 5 will not have a nearly bezel-less display like Galaxy S8's Infinity screen. Instead, the next OnePlus handset has rather big top and bottom bezels, if these images are to be believed. So if you're looking for an all-screen phone, the Galaxy S8 is clearly still the phone to go with.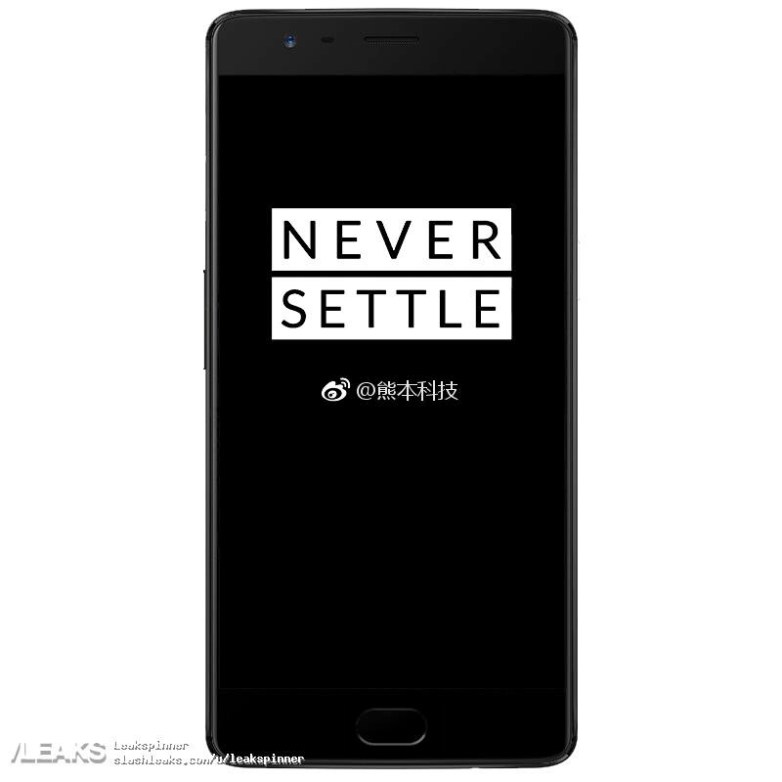 There is one other detail that can be easily observed in these new pictures. The OnePlus 5 will apparently have a dual lens camera on the back, which is something the Galaxy S8 can't offer.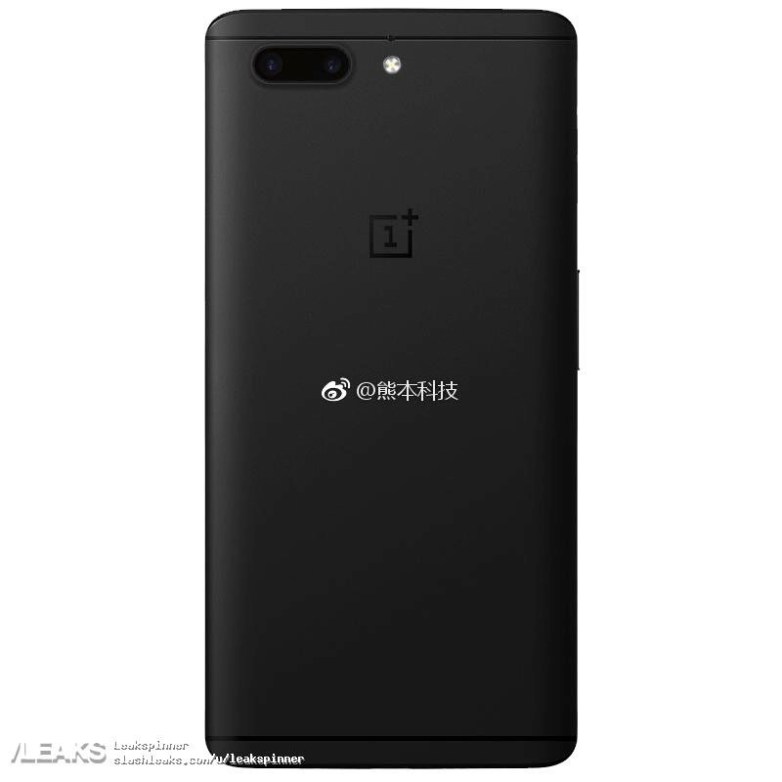 It's unclear whether these new images are accurate or not. What's worth noting is that they seem to contradict earlier renders when it comes to the rear camera. These pictures show a horizontal camera that's placed towards the top-left corner of the phone, which is in line with some earlier reports. But other leaks have claimed the phone's dual camera will be vertical and will be positioned centrally, similar to what OnePlus did with previous phones.