Nintendo a few days ago unveiled its second Switch console, the Switch Lite that's all about handheld gameplay, featuring no support whatsoever for TVs. Soon after that, the company quietly confirmed that a hardware refresh of the regular Switch will be released in the coming weeks. The first and only new feature of the 2019 refresh is improved battery life. Other internal components may have also been upgraded to facilitate the battery life gains, but we have no idea what there are. The hardware refresh is obviously minor, which means the console still looks the same. So if you haven't bought a Switch yet and you plan to do so in the coming months, you'll have to pay special attention to make sure you end up purchasing the new one and not the old one.
The new Switch console will deliver almost twice the battery life of its predecessor, with estimates sitting at 4.5 to 9 hours for the 2019 version, compared to 2.5 to 6.5 hours for the original. That's a remarkable bump in gameplay hours, and a good reason to want to purchase the 2019 console rather than the original that launched a couple of years ago.
Thankfully, there are a few telltale signs that should help you select the right model. First of all, WinFuture explains that the model number is obviously something you'll want to focus on. The hardware refresh is known as MOD HAC-001-01 while the original is called MOD HAC-001 — yeah, it's easy to get confused, but be on the lookout for that extra "01" at the end. The serial numbers have also changed, moving from combinations that start with "XAW" to codes that have "XKW" at the beginning. I know, that's not good enough either.
The best way to tell apart a Nintendo Switch with good battery life from one with not-so-good battery life is by looking at the retail box. If it looks like this, then you'll want to stay away from it, even if retailers slash the price: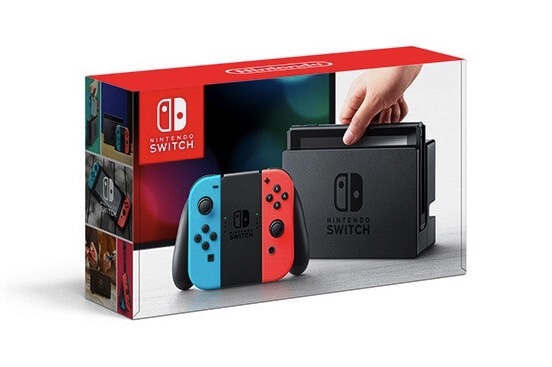 The Nintendo Switch 2019 console you're looking for will have a brand new box with new graphics and a lot of red: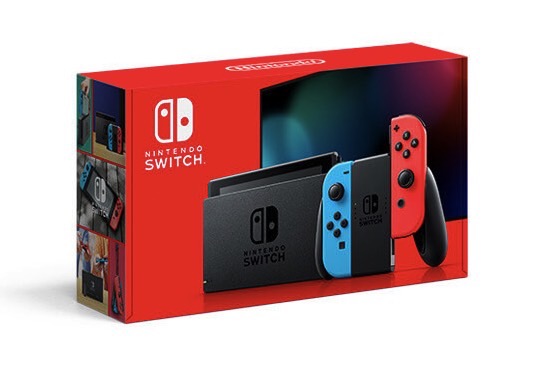 You'll probably see both of these Switch packages in stores in the coming months, at least until retailers finish moving all the existing Switch stock they still have.