The only way to increase the screen size on a laptop without connecting to an external monitor is to resort to out-of-the-box ideas. Like creating the ThinkPad X Fold 1 foldable laptop. Or putting two separate displays on the same Yoga Book 9i notebook connected by a hinge. Lenovo has done both of those things, and it's now ready for a different take: A laptop with a rollable OLED display that extends from 12.7 inches to 15 inches with a push of a button.
The concept laptop was one of Lenovo's two exciting "one more things" reveals during a briefing ahead of its MWC 2023 event in Barcelona. The second is the Motorola smartphone with a rollable OLED screen, which we also checked out ahead of MWC.
The product you see in the images above and below is a work in progress. Lenovo isn't ready to reveal a release date or other important details. It's still ironing out the various quirks that need solving to make a laptop with a rollable display viable.
Rolling up and down the display is definitely a novel and exciting experience. But the laptop must do more than that to entice consumers. It has to be durable, especially the rollable OLED panel that would make you think twice before using this thing in your lap.
More importantly, the laptop has to shine when it comes to performance and battery life. That's what you'd want most from a computer. Especially one that wants to optimize productivity by offering users a screen that allows users to see more information at a glance. The extra screen real estate can help with coding and writing and enhance multitasking.
Finally, a laptop with a rollable display has to be portable. The laptop can't be excessively bulky or heavy, especially in this day and age when you can buy thin and light laptops like the ThinkPad Z13 or the MacBook Air.
The prototype is 17.9mm thick, but this might go down as Lenovo improves the technologies that make such a laptop possible. But after lifting the device, I can say it's much heavier than a regular 13-inch laptop.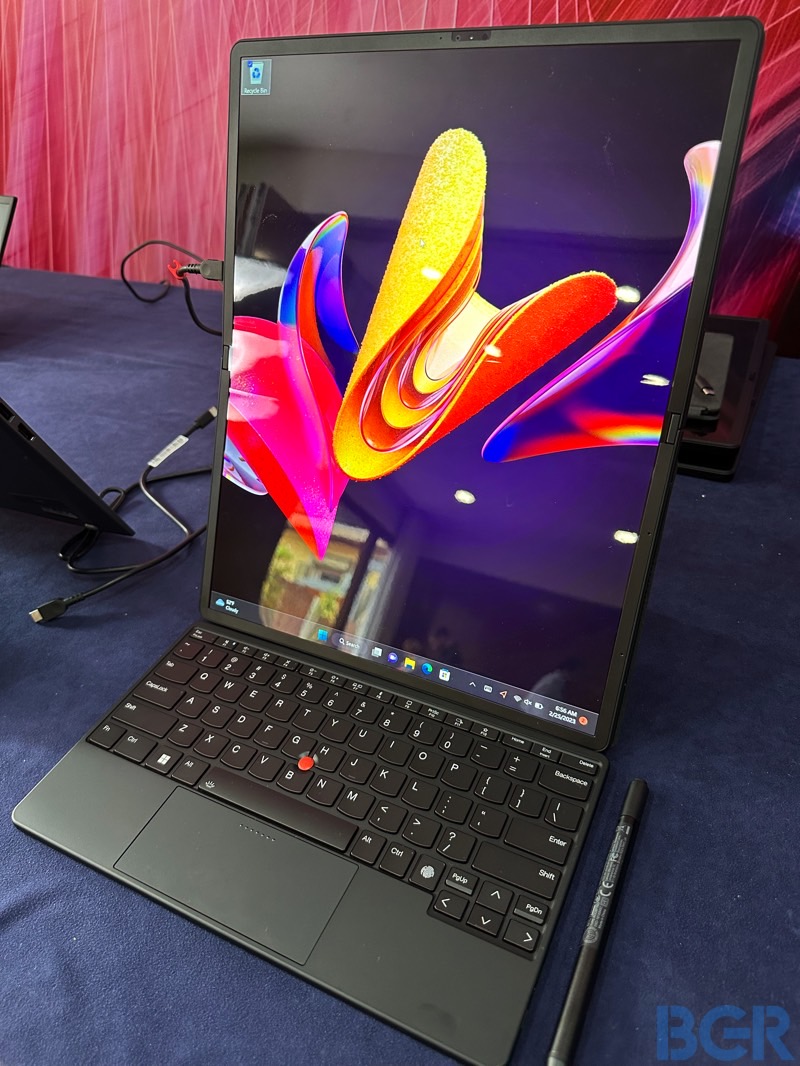 Lenovo is aware of the challenges of making such a product, telling BGR the laptop is just a proof of concept. The notebook maker is working on miniaturizing the components of the rollable display, so they don't impact battery life.
When rolled down, the rollable screen will take up space inside the laptop's chassis. Moreover, motors are involved to move the rollable display up and down. They also ensure the screen doesn't wrinkle or ripple.
Plus, a rollable laptop might consume more energy due to the larger display size.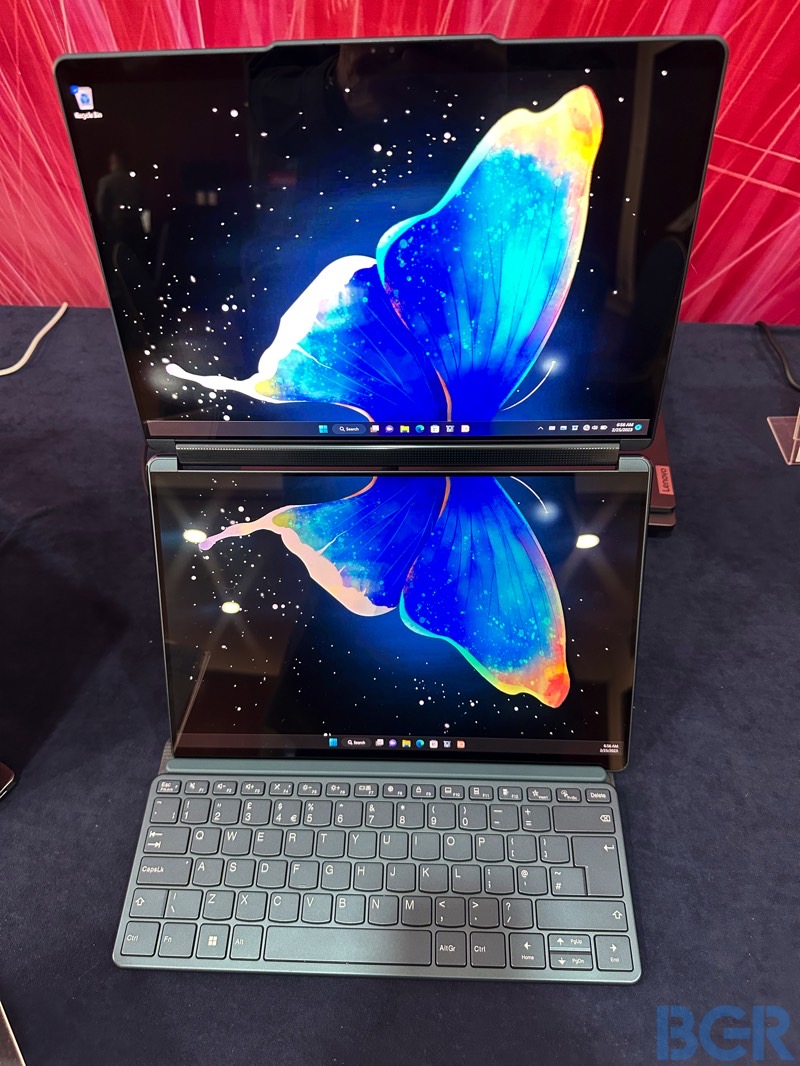 Lastly, Lenovo wants the rollable laptop's hinge mechanism to be as durable as possible. The screen should roll up and down flawlessly between 20,000 to 30,000 times, so it has a decent lifespan.
It's unclear at this time how long it'll take before we see a version of this laptop in stores. As for the cost, we'll cross that bridge if we ever get there. But a laptop with a rollable OLED display is certainly an interesting concept.