Some Netflix users in Europe noticed an unusual subscription plan option a few days ago, one that's not available in other markets. Specifically, an "Ultra" plan priced at €16.99 was spotted in Italy, alongside the regular Base, Standard, and Premium plans that are available everywhere else in the world.
Supposed screenshots showing the new plan made it online and it now appears as though they're genuine. Netflix is indeed testing this particular plan, which is the company's most expensive subscription yet. But that doesn't mean it'll necessarily make it available worldwide anytime soon.
For €3 more than the Premium plan, Netflix Ultra delivers access to HDR content. But strangely enough, Netflix is testing two versions of a four-plan offering for customers, including one that current users might not like. In that version, the Ultra plan would be the only one to allow simultaneous streaming to four devices — read more about the initial leaks here.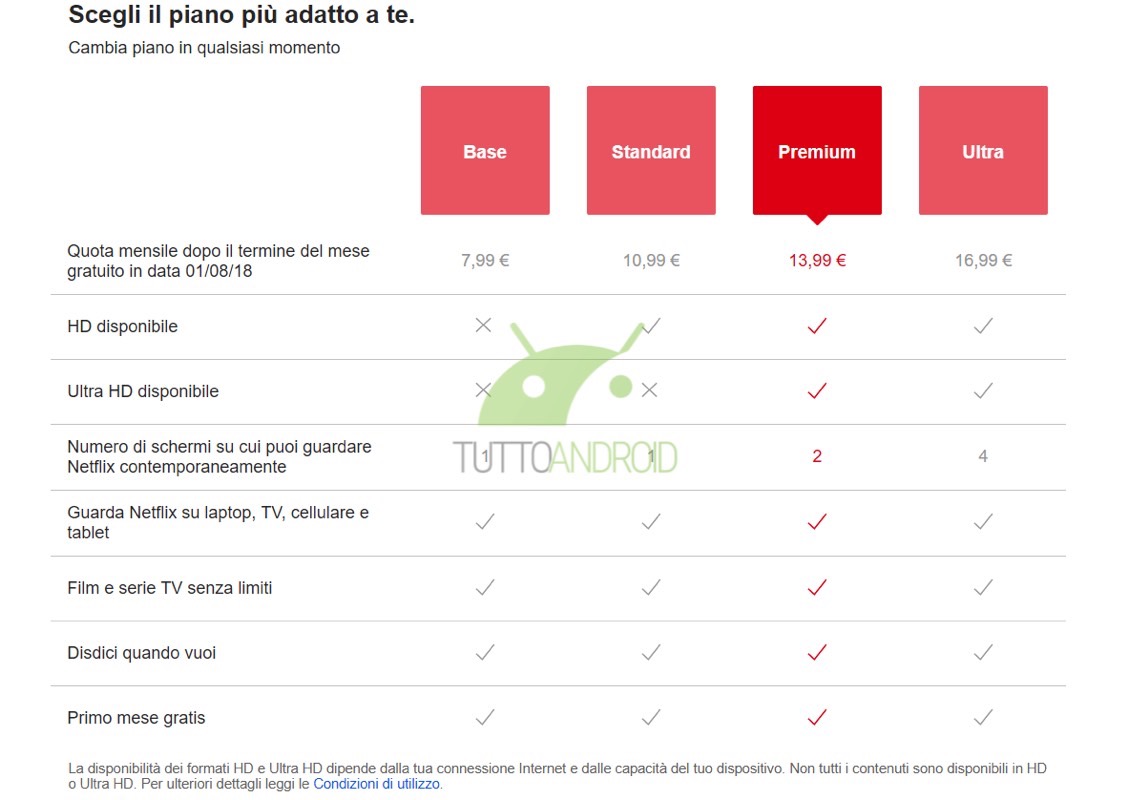 In the meantime, Netflix reached out to BGR with a comment on the matter, saying that it's just a test so that Netflix can understand how consumers value Netflix.
"We continuously test new things at Netflix and these tests typically vary in length of time," a Netflix spokesperson told BGR in a statement. "In this case, we are testing slightly different price points and features to better understand how consumers value Netflix. Not everyone will see this test and we may not ever offer the specific price points or features included in this test."
I don't know about you, but I'm not interested in an Ultra subscription plan as it is now. Some people may want to pay slightly more each month for HDR content though, and that's exactly why Netflix is running its current test.
Even if the Ultra plan is here to stay, and even if Netflix goes for a version that drops the Premium plan from 4 simultaneous screens to 2, I still think Netflix would be a tremendous value for what it offers.