Whenever Netflix raises the price of its subscription plans — and this happens every few years — we keep hearing about disgruntled users ready to leave the service because of the price increase. Yet Netflix remains incredibly affordable around the world, especially considering the ever-growing size of its original content catalog which is growing at faster rates each year.
With that in mind, there's a rumor from Europe that says Netflix is about to get more expensive, but it's not exactly what you think.
Netflix is supposedly thinking about adding a fourth plan that will include access to HDR content in addition to everything currently available in the Premium plan. It would be called the Ultra plan, according to Italian blog Tutto Android, which posted the following screenshot: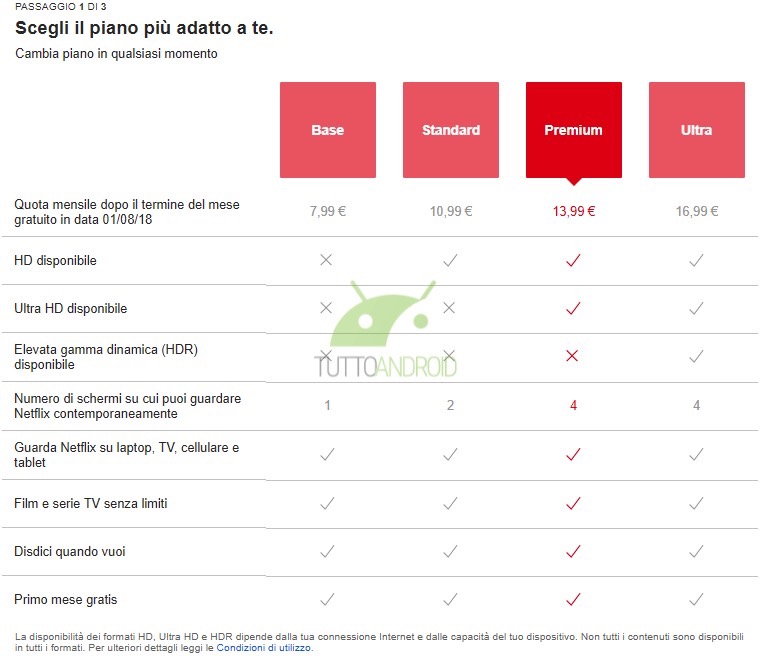 Joining the Base, Standard, and Premium, multiple users say the Ultra plan costs €16.99 in Italy, or €3 more than the Premium plan currently available from the world's top streaming content provider. Here's the Netflix plan structure for the US: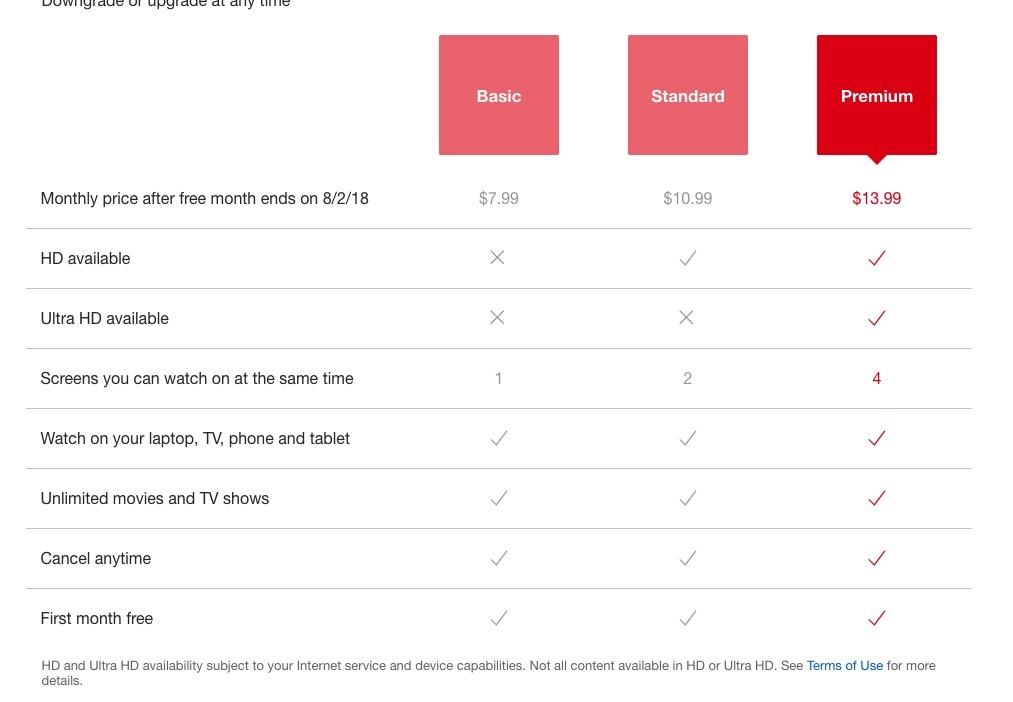 Aside from HDR support that would of course require compatible hardware, there are no other new features in the Ultra plan. That said, some Italian users who claim to have gotten the test offer report that the Premium subscription might get an annoying downgrade. Rather than being able to watch Netflix content on four screens simultaneously as it stands now, Premium subscribers might only have support for two screens, while the new Ultra plan will come with support for four displays.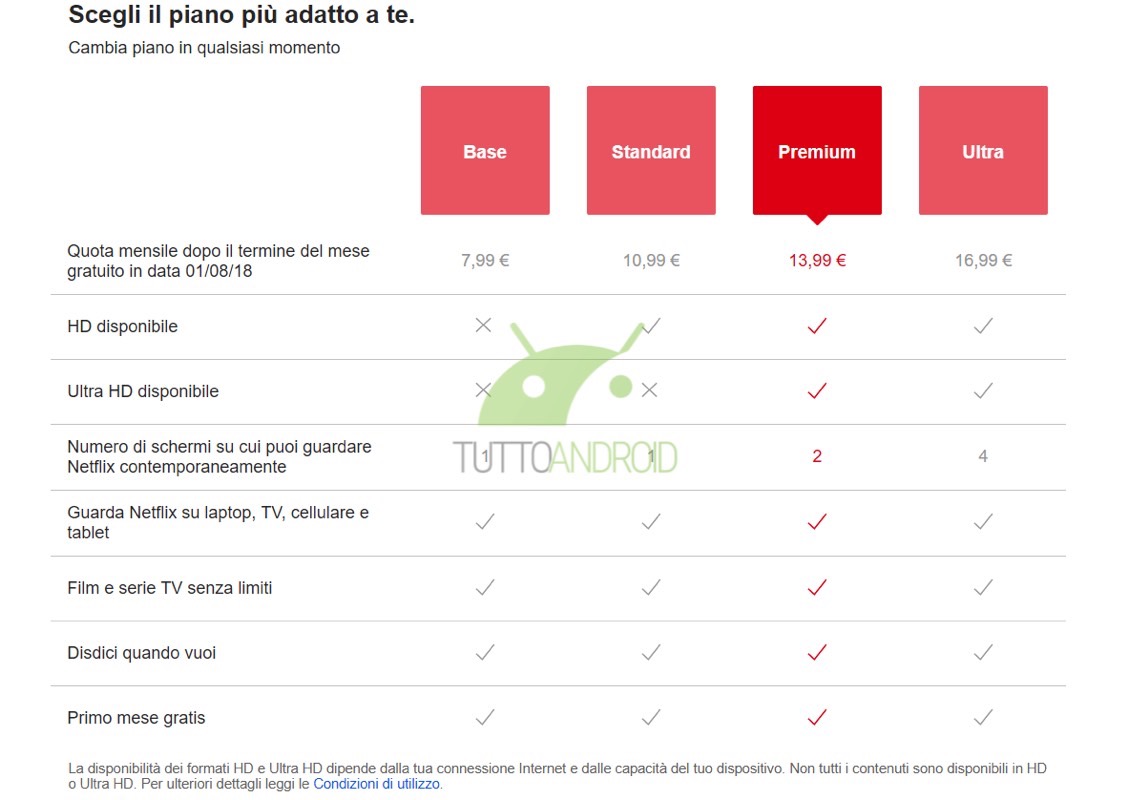 Similarly, the Standard subscription might be downgraded to just one display. The prices for Standard and Premium plans would not be increased, but losing screens equals a price hike if you share your Netflix login.
Netflix is yet to announce the new feature officially, so drop your pitchforks for the time being.