Not too long ago, Netflix announced support for offline playback, a feature that many users have been waiting for. That meant iPhone and Android users could simply download all the Netflix content they wanted and view it whenever they wanted, regardless of whether an internet connection is available or not.
The feature is now available on Windows 10, which is great news for anyone looking to watch shows offline on a bigger screen while they're traveling.
First spotted by Windows Central, the feature lets Windows 10 users download shows and movies for offline viewing using a Windows 10 app.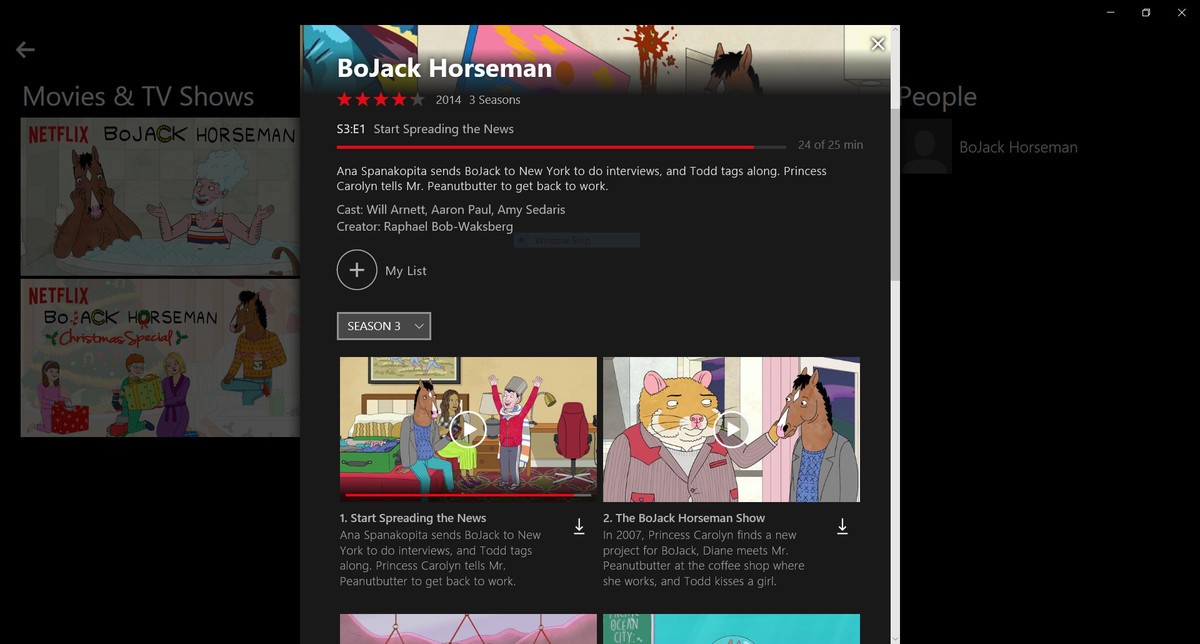 You'll need to update your Netflix app for Windows 10 to the latest version available, at which point you'll be able to save shows to your laptop or desktop for later viewing.
A Download & Go icon will appear next to shows that can be downloaded, as seen in the image above. You can also visit the Available for Download section of the app by hitting the hamburger menu in the top left corner. Your downloads, meanwhile, will be placed under the My Downloads section in the same menu.
The report notes that the current selection of Netflix titles that can be downloaded is "sparse at the moment," but things will probably improve in the future.
It's likely that similar updates will be available on Windows 10 Mobile and Xbox One in the near future, but so far the feature is only present on the Windows 10 Netflix app.