Following a flood of seemingly endless leaks, Lenovo will finally (officially) unveil the Moto G6 family of smartphones at an event in São Paulo, Brazil next week. But with just days left to go, Twitter user Ishan Agarwal has delivered one final trove of leaks in the form of what appear to be a series of official renders of each phone.
We'll know everything there is to know about the phones in less than a week, but the renders from Agarwal seem to match up with the previous leaks. In all likelihood, these are the designs we're going to be looking at next Thursday when Lenovo takes the wraps off of its 2018 line of midrange Moto smartphones.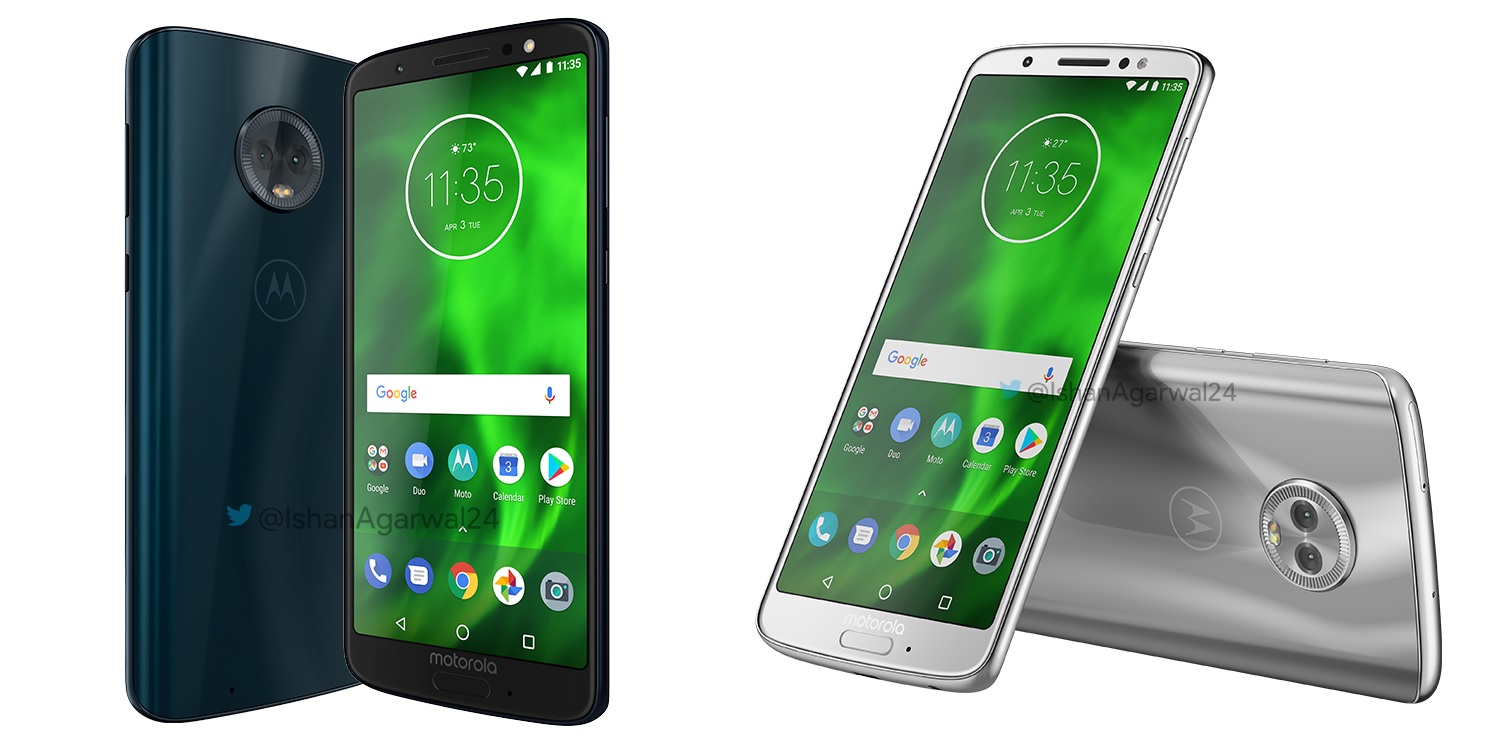 Let's start with the Moto G6, which is the standard model — slightly more powerful than the G6 Play, but not quite as capable as the G6 Plus. A recent Amazon listing suggests that the G6 will feature a 5.7-inch Full HD display, 1.8 GHz octa-core processor, dual rear cameras, turbopower charging and a fingerprint sensor. Other leaks have pegged the G6 to be equipped with 32GB of storage, a 3,000 mAh battery and a $250 price tag as well.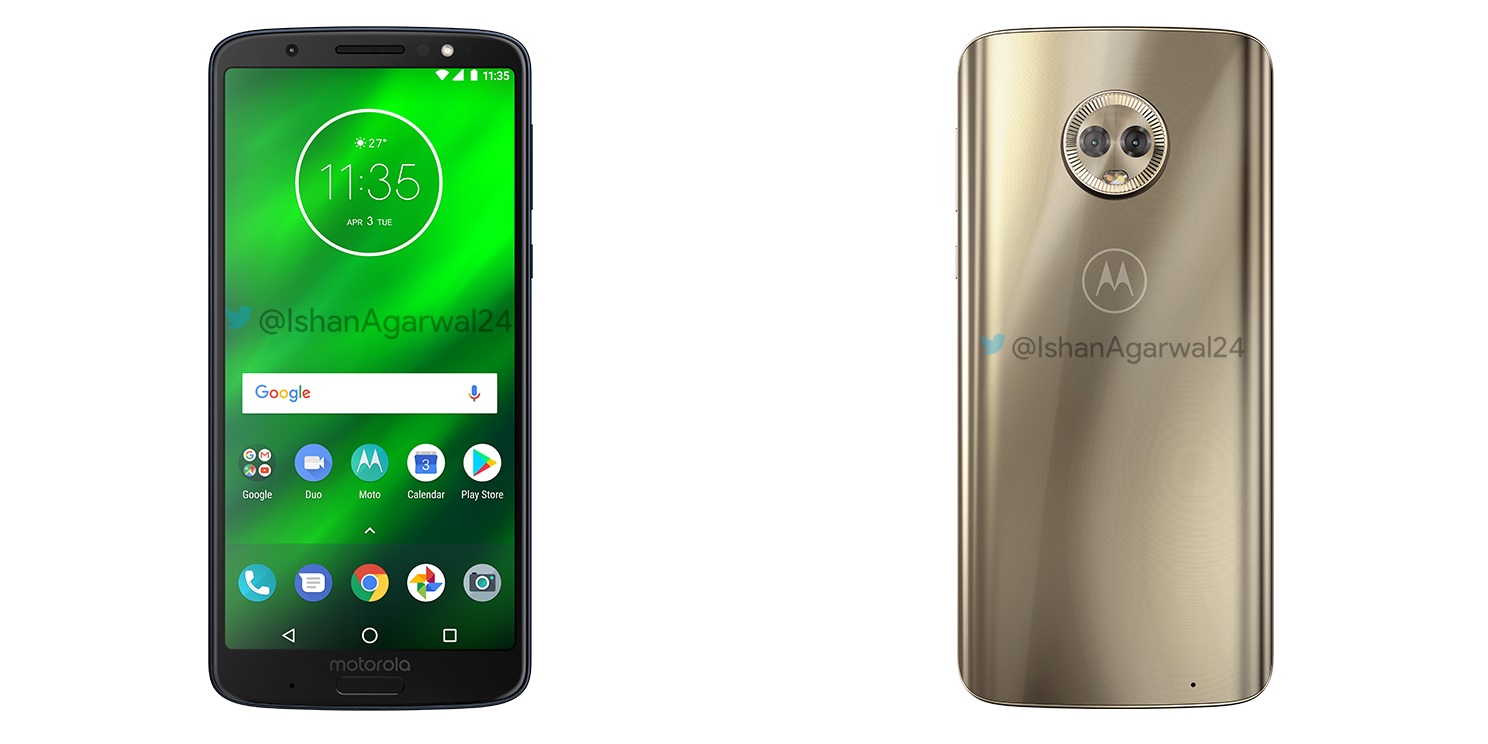 Next we have the Moto G6 Plus which, at a glance, looks identical to the standard G6. Unfortunately, we don't have any Amazon listings for the Plus model, but rumors claim the device will feature a 5.93-inch display, Snapdragon 630 processor, 6GB of RAM and dual rear cameras. As the highest-specced G6, it will cost the most.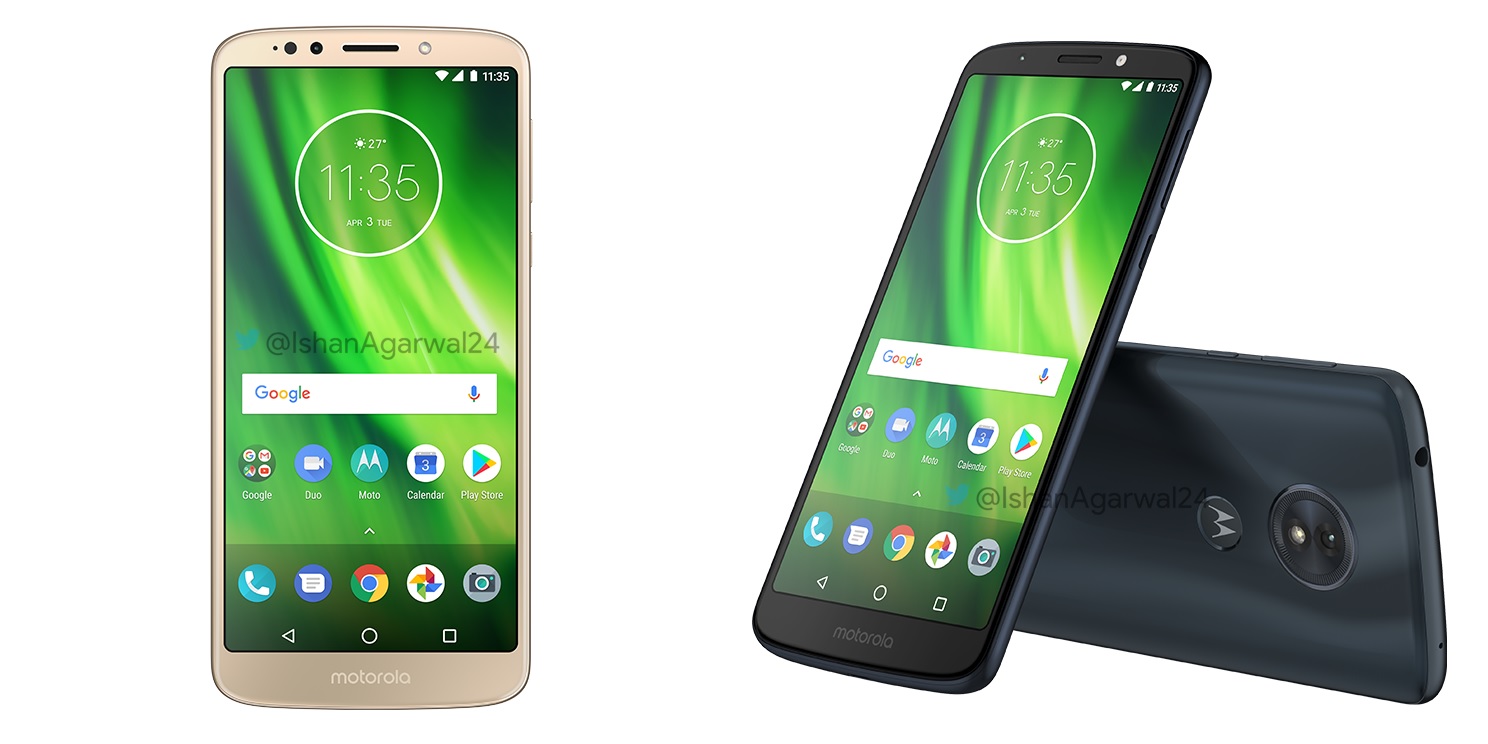 Finally, we come to the cheapest of the bunch: the Moto G6 Play. Like the Moto G6, the Play model is expected to come with a 5.7-inch Full HD display, Snapdragon 430 processor, 3GB of RAM and 32GB of storage, but there will only be a single camera on the rear and the fingerprint sensor appears to have been moved to the back.