Meta is finally fixing that boring and ugly loading screen in Horizon Worlds.
In a blog post, the company announced that it is releasing a new version of Horizon Worlds, Meta's world-building platform inside of its virtual reality headset. The update, version 91, adds a completely new loading screen, new moderation features, and a better party experience.
The biggest visual change in the new update is the new loading screen. Instead of that boring blue loading screen, Meta would like to introduce you to…the vista.
Over the past year, Worlds has continued to grow as a vibrant community, and we wanted to ensure that when people first enter, they're immediately greeted with the same creative energy and excitement found when visiting your worlds, so… no more blue loading screen! Check out the new vista scene that replaces the old loading screen, and let us know your favorite part.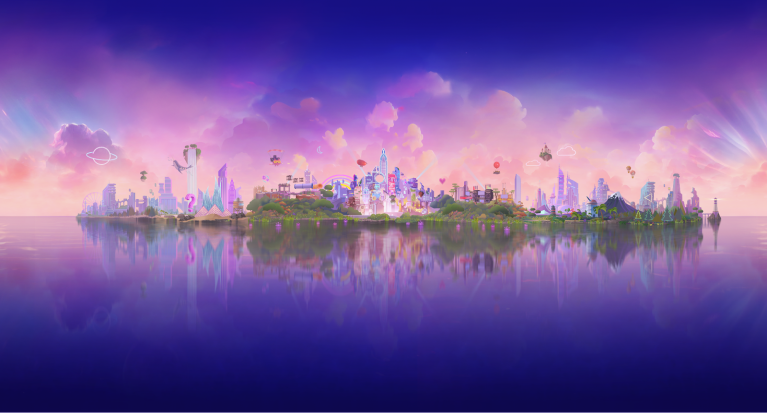 In addition to a new loading screen, the company is adding new moderation features to ensure that some users don't try and spam the "poll to remove" feature to kick out unsuspecting users from events.
In response to feedback from the community, event creators can now choose whether to allow the "poll to remove" feature for their event guests and attendees. When setting up an event in the Create Event menu, use the associated toggle to turn this feature on or off. This setting can also be updated again at any time during the event.
In addition to new moderation features, the update also improves the party experience when you are trying to invite and travel with friends in Horizon.
We're beginning to roll out improvements to the way you party up in Worlds. Inviting friends to party up will be more streamlined and invites will appear more prominently so that they aren't missed. Most importantly, we addressed some related bugs to ensure friends travel together and aren't separated.
Version 91 of Meta Horizon Worlds is available to download now. Users can update the app through their Meta Quest 2 or Meta Quest Pro headset. The news comes a few weeks after the company boosted the GPU capabilities of the Meta Quest 2.