The new MacBooks that Apple announced leave a lot to be desired for the supposed "Pro." There's no SD card slot, no discrete graphics, and a dongle-fuelled hell if you want to connect to an external screen.
But hard as this might be to believe, companies not named Apple do make computers, and some of them are even good. Here's the best alternatives to this year's MacBook Pro. All of them have real USB ports.
DON'T MISS: iPhone 7 vs. Google Pixel: The ultimate comparison
We're talking about replacements for the 13-inch MacBook Pro here. 15-inch laptops are more of a niche market, and since you're already handing off most of the portability, you've got far more choice in Windows laptops for systems with massive graphics cards, multiple hard drives or even (gasp!) an optical drive.
So what we're focusing on is laptops that fit serious power — enough for gaming, video editing, photographer or hardcore Powerpoint users — into a format that's still thin and light enough to carry around. Good battery life and a respectable physical design are also necessities.
With all that said, let's dive into the list.
Surface Book
The most obvious competitor to the MacBook Pro is Microsoft's flagship laptop, the Surface Book. In many respects, they're similar: your choice of Intel Core i5 or i7 processors, plenty of RAM, all-day battery life, head-turning metallic design and some kind of gimmicky touch input.
The Surface Book is technically a convertible rather than a laptop, however, since the screen can detach from the base and work as a standalone tablet. In my experience using a Surface Book as my daily computer, it's more of a gimmick than an actual feature. The battery life is minutes or hours using the tablet, and no-one really wants to one-handedly wield a 13-inch tablet anyway.
But it's as a performance laptop that the Surface Book really shines. If you go for one of the more expensive models with the Performance Base, you get a discrete graphics card that really shines for mid-range gaming and Photoshop. The port selection is just good enough, with two USB ports, an SD card, and a Mini DisplayPort in the base. There's even a MagSafe knockoff that I happen to prefer to Apple's version.
Sure, the Surface Book is a little heavier than Apple's new MacBook Pro, but you do get a touchscreen, a keyboard with a little more travel and much more processing power for that. As a machine to take everywhere with you that can handle 99 percent of your computing needs, it's much more qualified than the Pro.
Dell XPS 13
If you want to go a little thinner and a lot cheaper than the new Pro, Dell's XPS 13 is king. For $1,300, you can get a laptop that's lighter than the Pro, but with a Core i7 instead of Core i5, 8GB of RAM and a 256GB SSD. It's also got a great selection of ports, with two USB-A, one USB-C port, and an SD card reader.
So for less money than the Pro, you get a smaller and lighter computer with just about equal performance and a lot more usable ports. For a little more money, you can upgrade the 1080p panel to a QHD touchscreen, but at the cost of more weight and less battery life. If you're mostly concerned about portability, battery life and price, this laptop is a strong contender.
It's also worth mentioning that Dell sells a battery pack for the XPS 13 with USB ports and the option to charge your laptop on the fly. If you already carry around a battery pack for your phone, it gives you the option to stretch your laptop's battery life to a genuine 16 hours. That's a long time away from a wall socket.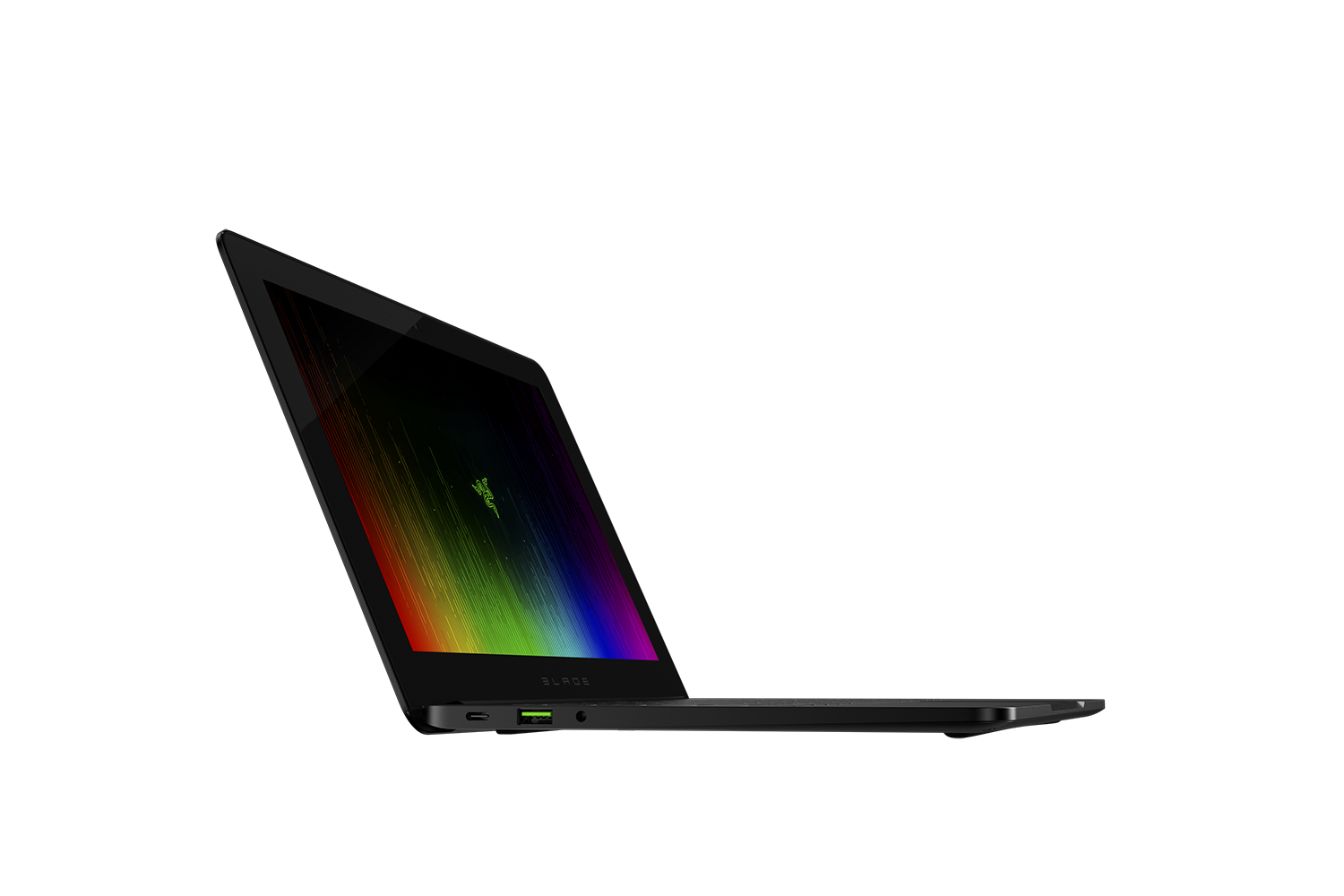 Razer Blade Stealth
Razer is a company best known for its gaming laptops, but its more recent machines look exactly like a blacked-out MacBook Pro. The new Razer Blade Stealth is a 13-inch laptop that comes in at a half-inch thick and a shade under three pounds.
The version I'd buy costs $1,250, and comes with a QHD display, 256GB SSD, 16GB of RAM and a Core i7 processor. Those specs blow the cheapest MacBook Pro — which costs $250 more! — out of the water. Oh, and did I mention, you also get two USB 3 ports, one Thunderbolt 3 and an HDMI out?
With the extra money that you're not spending on a MacBook Pro, you can invest in Razer's headline feature, the Razer Core. It's an external docking station that can house a desktop-quality graphics card. The idea is you hook up your laptop to the Core, it uses desktop graphics (which are an order of magnitude better than anything you can fit in a thin laptop) to power the big monitor you have plugged into your graphics card. It's a smooth system, and if you shuffle between travel and a fixed desk, it's a pretty killer option.
Old MacBook Pro
Look, I'm not telling you what to do. But the slightly older MacBook Pro can be had for $200 under list price on eBay right now, and it has an HDMI port, an SD card, and regular USB ports. The processor, SSD and RAM are very close in performance to Apple's newer laptops, and they're barely any thicker. Courage isn't for everyone.