When major automotive manufacturers began fully embracing hybrid electric drivetrains they did so slowly, testing the technology on small people-movers and not much else. These days things are a lot different, and today at the Los Angeles Auto Show both BMW and Mercedes revealed newly updated models of two high-end hybrids that use their electric power in very different ways.
The BMW i8 and Mercedes CLS 450 are both looking mighty fresh in their new 2019 skins, and they're ready to dominate highways with a mix of electric and gasoline power. Where they differ, however, is how they utilize their electric muscle.
Starting with the Mercedes, the CLS 450 is essentially a gasoline car that took electric steroids. Under the hood is a 3.0-liter straight six-cylinder engine putting out a healthy 362 horses and 369 pound-feet of torque. Those are totally respectable numbers all on their own, but Mercedes' new "EQ Boost" system gives it a nice bump.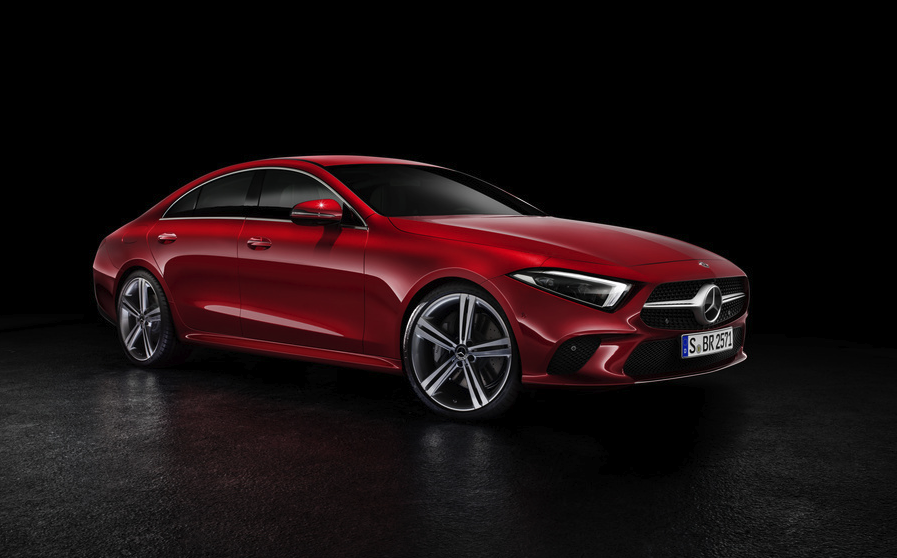 When it's needed, the electric motor wakes up and adds a whopping 184 pound-feet of torque along with 21 additional horsepower. The Mercedes also leans on its electric motor when the car is at a standstill, so as not to waste precious gas, and it can even recharge while on the road by generating power during braking.
The 2019 BMW i8, by contrast, fully embraces its hybrid nature every step of the way, just like its predecessors. A tiny 1.5 liter, three-cylinder turbocharged motor sits under the hood, producing 228 horsepower and 236 pound-feet of torque. Those are impressive numbers for such a tiny engine, but not exactly what you'd expect from a high-end BMW. Thankfully, that tiny gas-powered heart is married to a beastly electric motor that adds a whopping 141 horses for a total output of 369 hp. The i8 is also capable of driving completely in electric-only mode for up to 18 miles, making short errands a gas-free affair.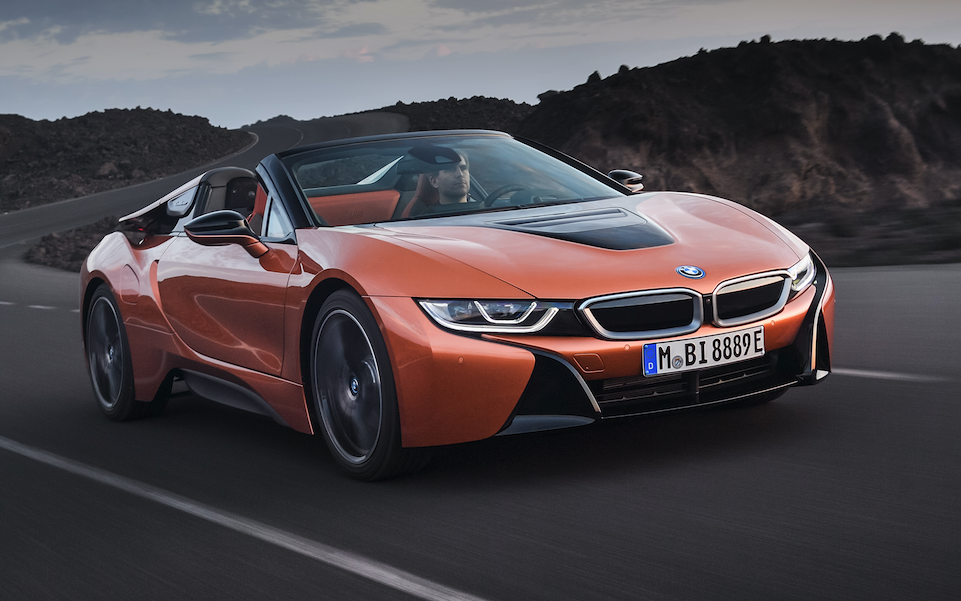 The i8 has been around for a few years now, but this year it's getting an all-new body style as well. The i8 roadster is a two-seat convertible that looks a lot like the standard i8 with its roof and hatch chopped off. Its automatic cloth roof retracts in seconds and stows itself away even if you're driving up to 31 mph.
Both of these vehicles will hit showrooms sometime in the first half of 2018.