Apple might advertise its iPhone X as an all-screen smartphone, but that's a pretty obvious lie. Sorry, I forgot you're not allowed to call lies "lies" in 2018… so I'll just say it's an exaggeration of the truth in the name of marketing. The first real all-screen smartphone appears as though it's nearing launch, with Lenovo having teased a partial render and a full sketch of its upcoming Lenovo Z5 last week. We still haven't seen a live image of the Z5, so no one outside of Lenovo can say with certainty that the end result will be as impressive as it looks in the digital drawings. It'll also be interesting to see what Lenovo did with the ear speaker, front-facing camera, and other sensors that are traditionally found at the top of smartphones above the display.
There's no word on exactly when Lenovo plans to unveil its mysterious all-screen Z5 smartphone. If it's not soon, however, another phone might end up beating Lenovo to the punch.
Have you ever heard of a smartphone brand called Smartisan? No, of course you haven't. In fact, pretty much no one has in the United States. It's a tiny Chinese smartphone startup that has in the past released a bunch of phones that really aren't special in any meaningful way. One of the company's phones is called the "Smartisan Nut Pro 2." I suppose that's special.
Let's forget about the Nut Pro 2 for a moment and instead focus on an upcoming smartphone that Smartisan hasn't yet launched. It's called the Smartisan R1, and an image that supposedly shows the phone was just leaked on Chinese microblogging site Weibo. Here's the leaked image: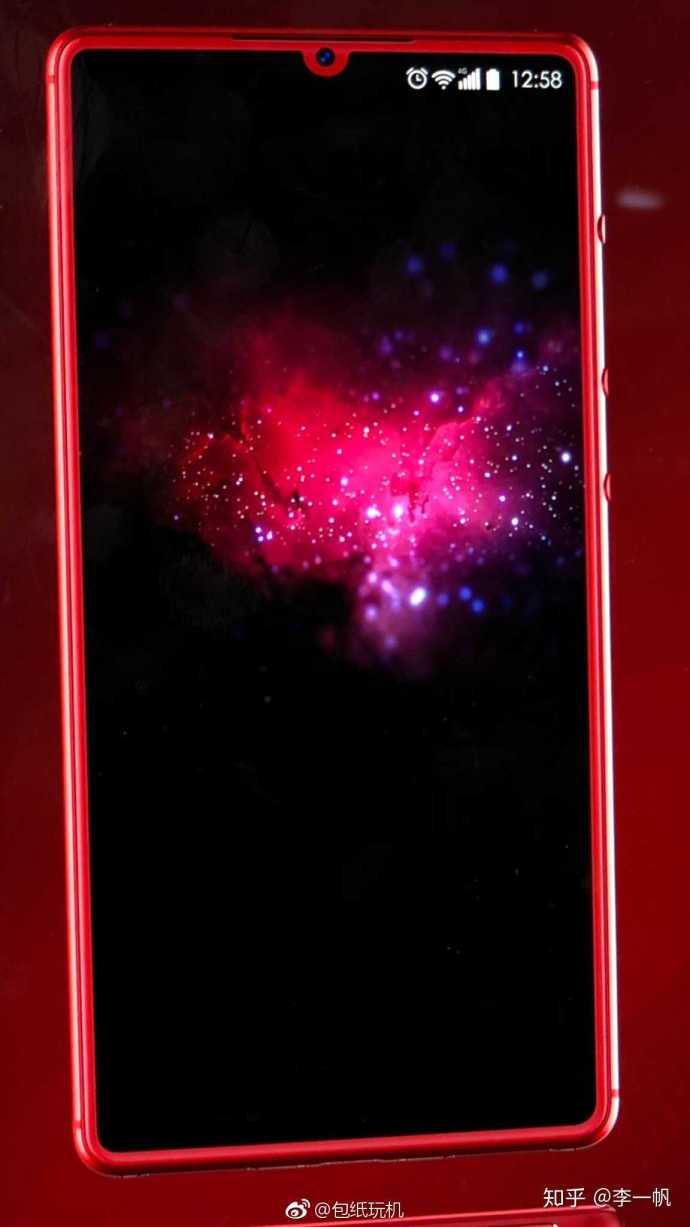 Needless to say, that's as close as any phone we've seen has come to producing a true all-screen smartphone. There's a bit of a bezel around the edges of the display, and then there's a tiny little notch at the top for the front-facing camera. Unlike most Android phones out there right now, this notch isn't an iPhone X ripoff and is instead shaped like the notch on the Essential PH-1. Of note, there are no images of the phone with the display turned on so we can't tell if there's a "chin" bezel at the bottom of the screen.
There's no telling when the Smartisan R1 will be unveiled, but one thing is certain: you'll never see one in the United States. Even still, this phone shows that smartphone tech has gotten to a place where even tiny little phone companies can release phones with impressive all-screen designs.