Companies like Apple and other smartphone vendors use certain words and phrases in their marketing that aren't entirely accurate. Put another way, these companies lie. All the time. Some are more bold and brazen than others, and Apple in particular loves to toss exaggerations around willy nilly. A perfect example came last September when Apple unveiled the iPhone X. The company slapped a lovely tag line right at the top of its iPhone page that said "It's all screen." Directly beneath that tag line was an image of the top of the iPhone X and its massive notch… which is, you know, not screen. It was so ridiculous that I launched into a tweetstorm at the time (yes, that was back when Twitter wasn't a waking nightmare and I still used it). Of course I was half-joking, but it really was a great example of how little words can mean to big companies promoting their products.
Despite all the claims we've seen out there in various marketing and advertising, there is no such thing as an all-screen smartphone. Apple's "it's all screen" tag line for the iPhone X is the most bold claim out there, and the irony is the iPhone X doesn't even have the highest screen-to-body ratio among flagship smartphones. As it turns out, however, one company has seemingly managed to create a smartphone that truly is all screen, and the first images of the handset are absolutely stunning.
Earlier this week, a user named Chang Cheng on the Chinese microblogging site Weibo posted a teaser image of a mysterious new Lenovo smartphone. It appeared to be a very sleek handset with incredibly narrow bezels, but we could only see part of the phone so we assumed there would be some sort of notch somewhere. Here's the image: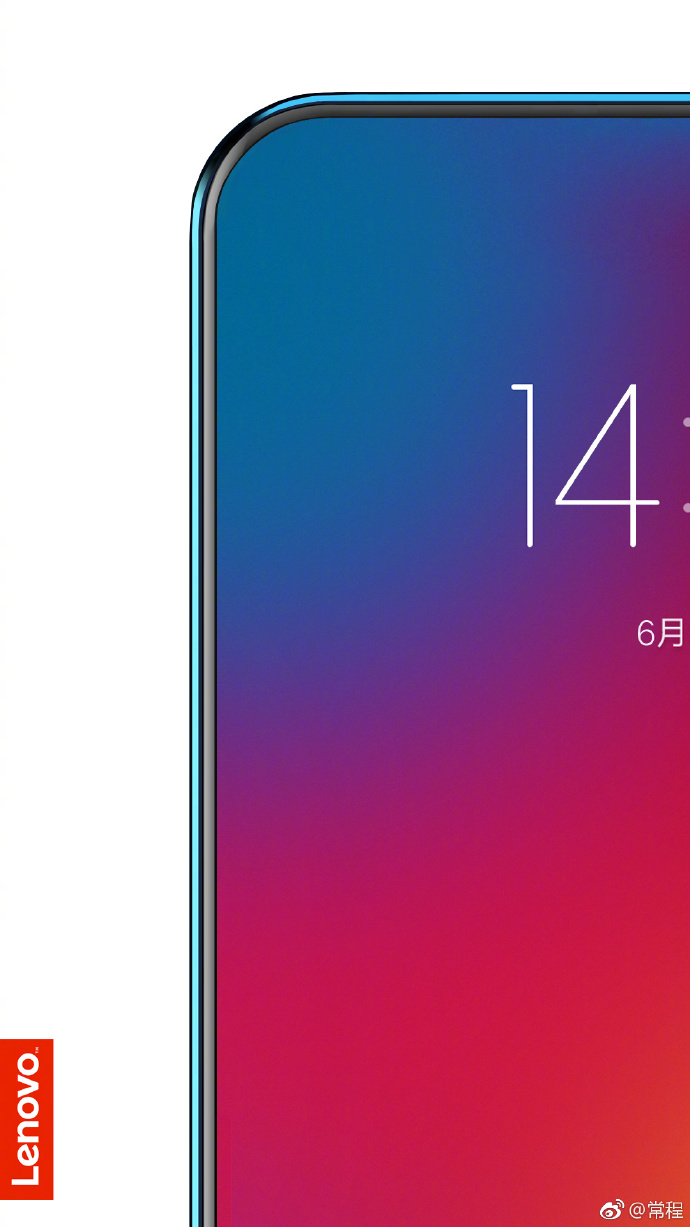 Now, however, Cheng is back with another teaser image and some more information. His new post on Weibo is a sketch rather than a render like the first teaser above, but the handset pictured in the sketch looks incredible. Here's the image: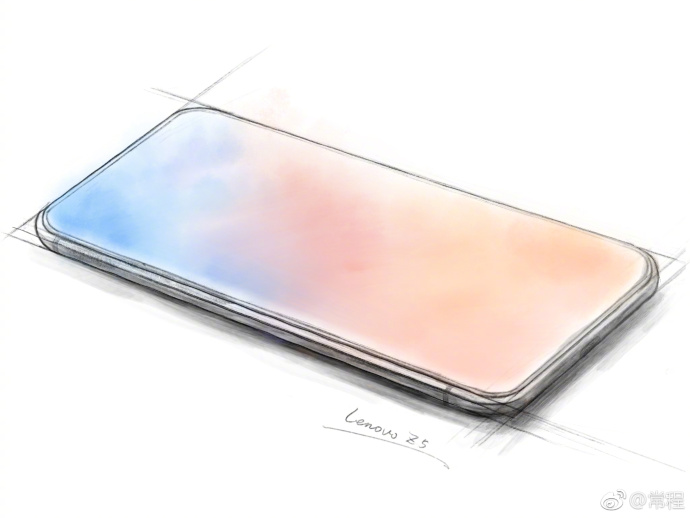 According to Cheng, the phone is called the Lenovo Z5, and it looks spectacular. It's unclear how Lenovo managed to pull off a design like this without a notch or chin, if this even is an accurate depiction of the company's upcoming new smartphone. The technology isn't really there to mass produce phones with front-facing cameras and ambient light sensors under smartphone displays, it will be interesting to see what solutions Lenovo came up with.
There's no word on when Lenovo plans to unveil the Z5, but rumblings in the rumor mill suggest it might be sometime in June.