Back in early May, Lenovo began teasing a new smartphone that actually managed to stir up a ton of buzz around the world, including in the Unites States. This was a pretty impressive feat for the company considering the fact that Lenovo's share of the US smartphone market is just about 0%. An executive from the company began posting teaser images of a mysterious upcoming smartphone, and it appeared as though there was something special about this particular phone. While companies like Apple lie in their marketing messaging that claims their phones are "all screen," the unreleased smartphone Lenovo was teasing appeared as though it really was an all-screen phone. The teaser images showed a smartphone design with no notch, no bezel, and no sensors or ear speaker anywhere on the face of the phone. The result, it seemed, would be the first true all-screen smartphone in the world.
Well, guess what: It appears as though Lenovo was lying just like every other company out there, and the upcoming Lenovo Z5 will in fact not be an all-screen smartphone.
In the race to a true all-screen phone, there are a number of big barriers that have been knocked down, but there are other barriers cannot yet be overcome. The ear speaker, for example, can be placed under a smartphone's screen. There's also a phone with a front-facing camera that pops up from the top edge of the phone, though that's not really a usable solution for a mass-market phone — a pop-up camera is just begging to be broken. But even with the camera and speaker out of the way, there are still front-facing sensors like the ambient light sensor that must be present on the front of a phone.
That's why people were so intrigued when Lenovo's Chang Cheng took to Weibo several weeks ago and began posting teaser pictures of the Lenovo Z5. The first few images were inconclusive. They showed a smartphone with no bezel around the display, but they never showed the entire screen so people thought the phone might have a notch. Here's an example: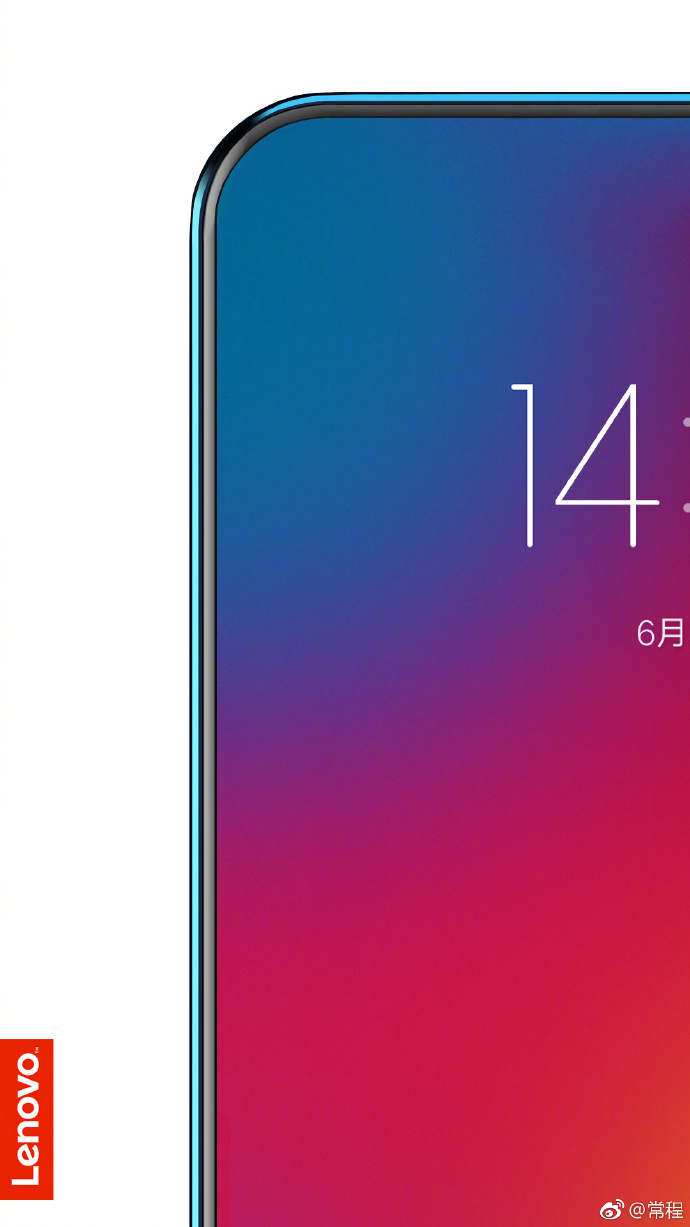 Now, here's where things got interesting. One teaser image in particular that Cheng posted showed a sketch of the entire phone, and there were not bezels or notches anywhere to be found. In other words, the Lenovo Z5 indeed appeared as though it would be the world's first smartphone with a true all-screen design. Here's that image again: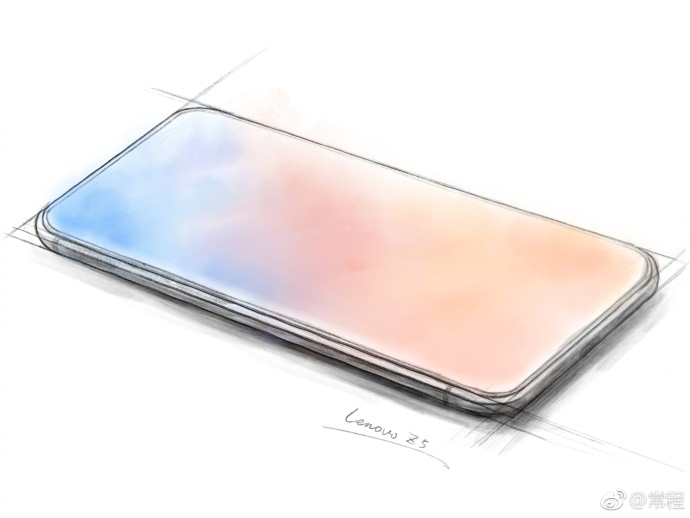 It shouldn't come as much of a surprise at this point considering the title of this post, but it now appears as though that sketch is a blatant lie. A user on Chinese microblogging site Weibo posted what appear to be full renders of the new Lenovo Z5, and it's not an all-screen phone at all. Instead, there's a big "chin" bezel at the bottom of the screen that houses the front-facing camera and sensors. Here are the new renders: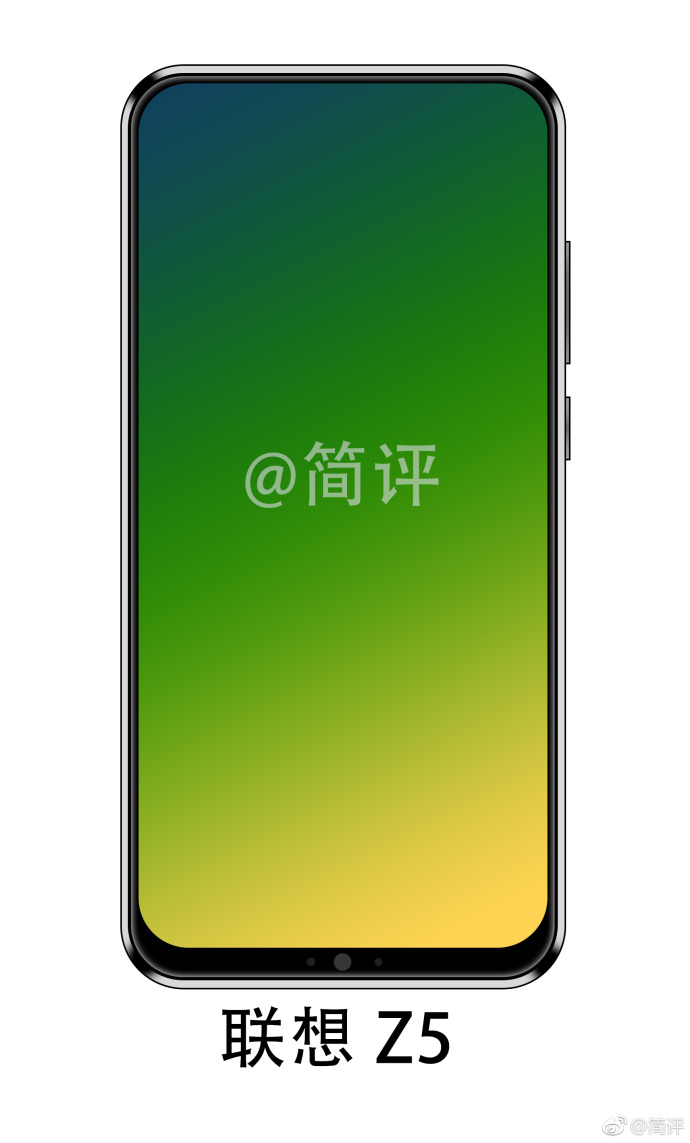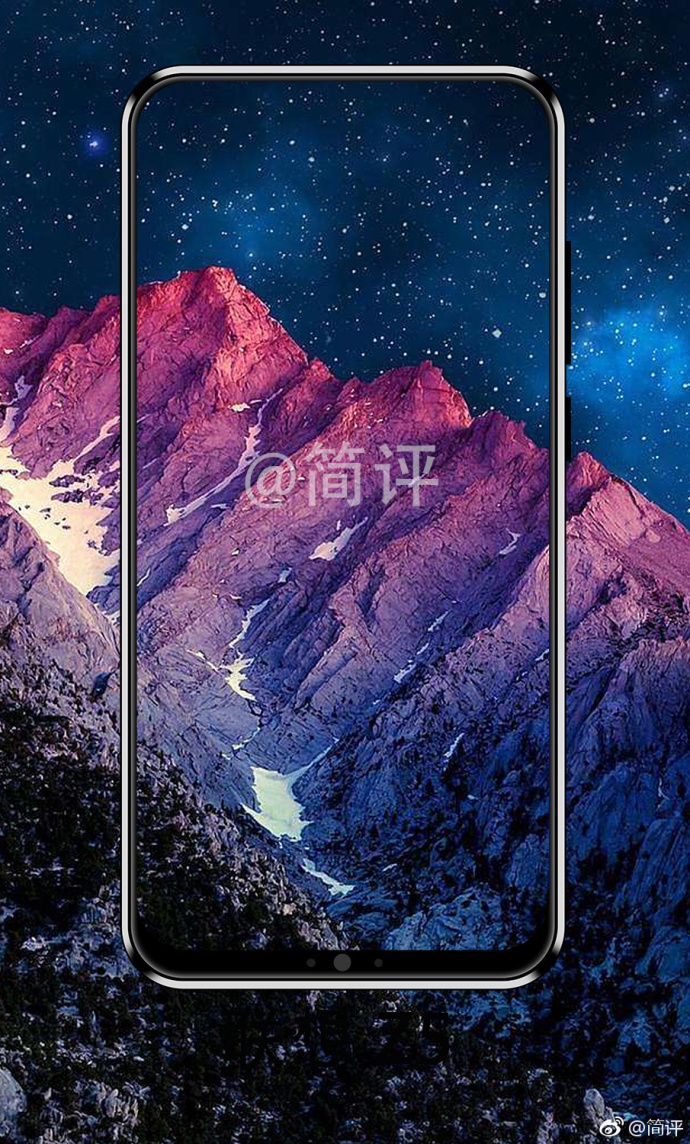 That… is not an all-screen smartphone.
Lenovo will unveil the new Lenovo Z5 next Tuesday on June 5th. It's expected to go on sale soon after in China, but it's unlikely that the Z5 will ever be made available through wireless carriers in the US. That was disappointing back when we thought it was the first true all-screen phone, but now it doesn't really matter.