Not to be overshadowed by the likes of Samsung and LG at IFA 2017, Lenovo just announced a wide range of compelling devices across multiple product lines. The company is introducing three new computers, a Windows Mixed Reality headset, a smart speaker and even an augmented reality Star Wars experience, complete with an AR headset, a lightsaber controller and a tracking beacon. It's easily one of the most intriguing product lineups we've seen at the event so far, and you can read more about it below.
Lenovo Explorer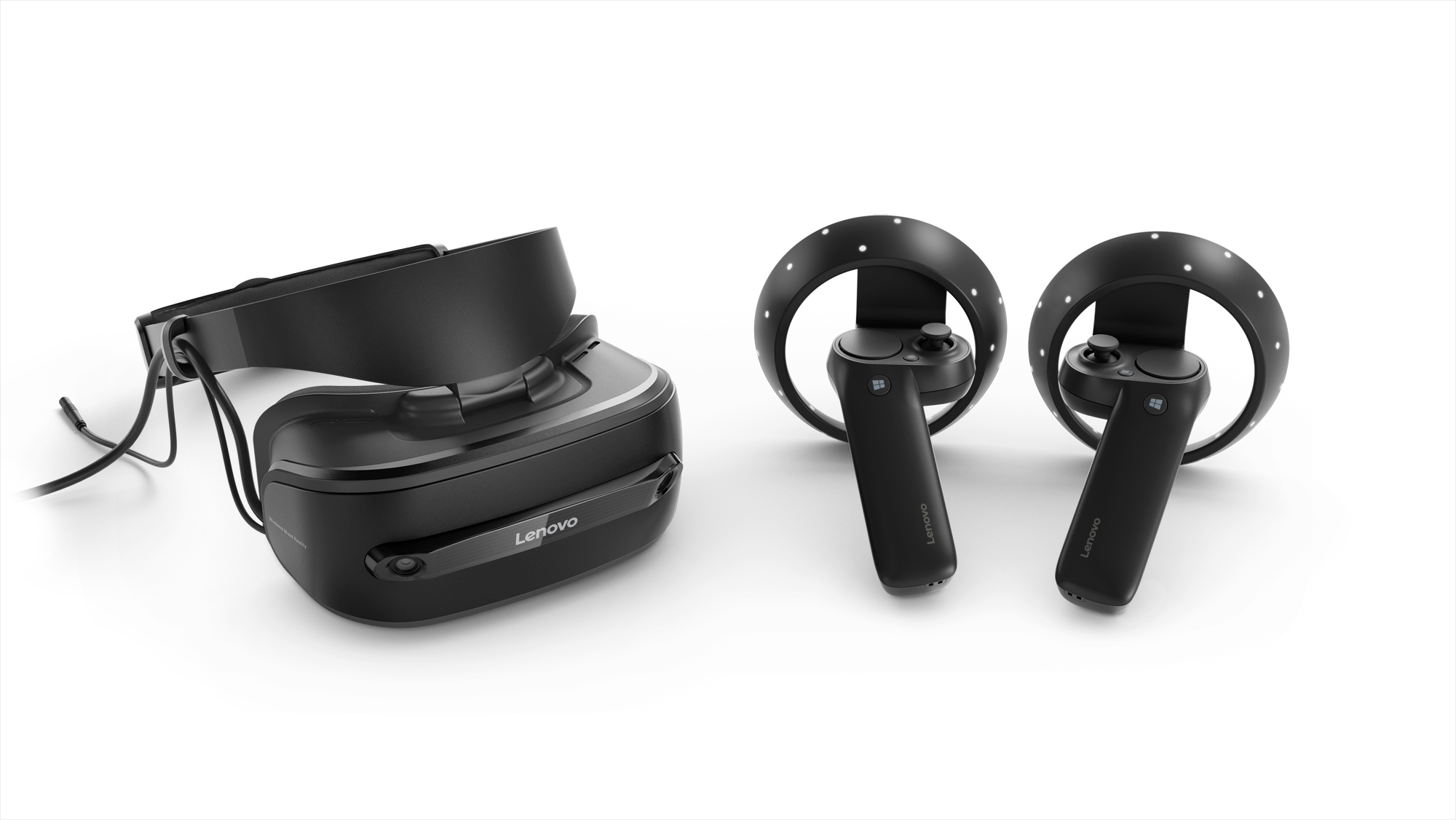 Microsoft is going all in on mixed reality this fall, and Lenovo is coming along for the ride. At IFA 2017 on Thursday, Lenovo revealed the Lenovo Explorer headset for Windows Mixed Reality — an affordable head-mounted display that will be compatible with a wide range of PCs, will track users in an area of up to 3.5 x 3.5 meters (without an external sensor) and will serve as both a productivity and an entertainment tool. Lenovo will launch the Explorer headset around the world this October for $349, and a bundle with the Motion Controllers will cost $449. If you're looking for a cheap way to get into VR, keep this product in mind.
---
Lenovo Home Assistant Pack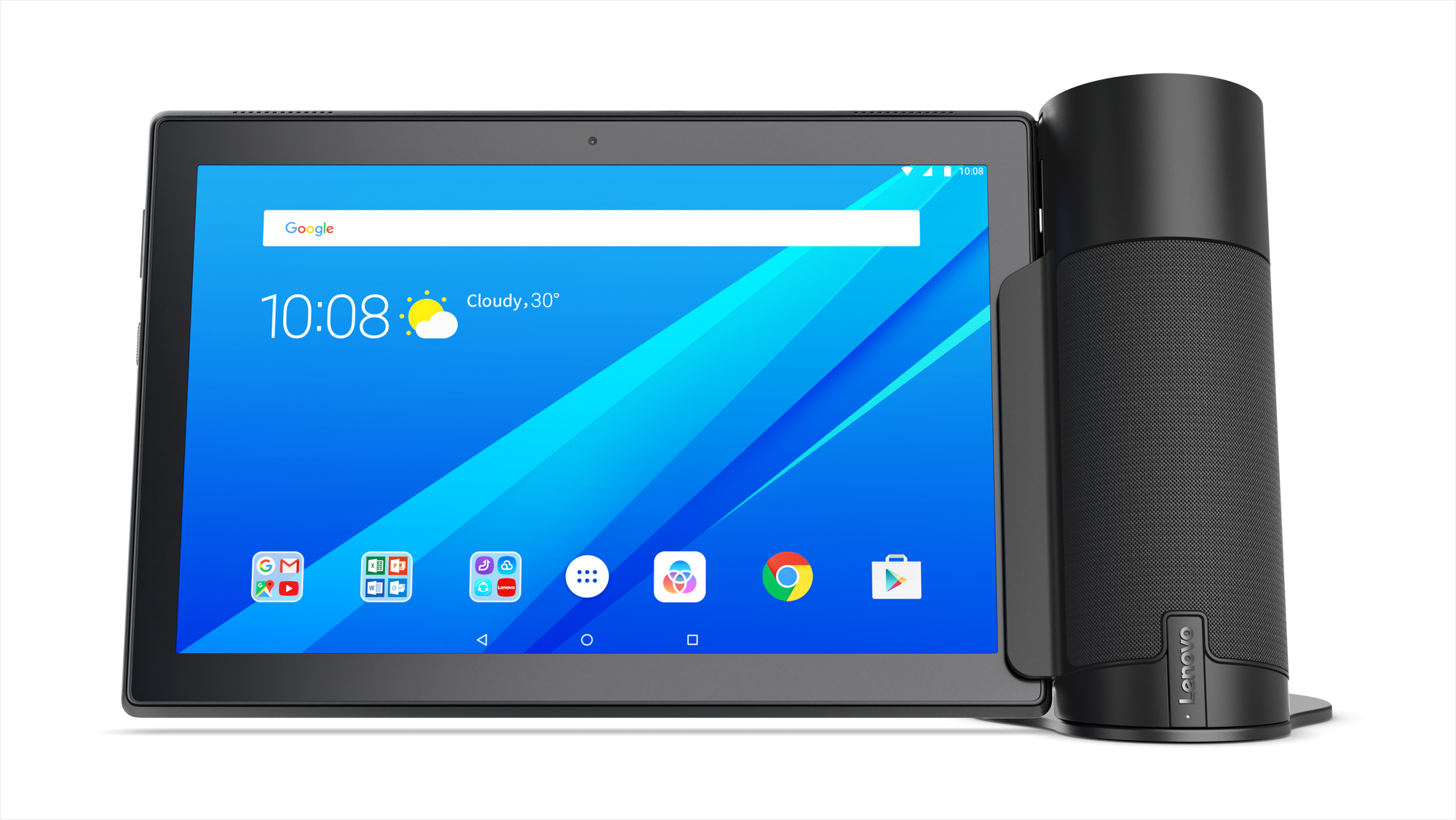 Not to be outdone by Amazon, Google and Apple, Lenovo introduced its own smart speaker on Thursday. Unlike the Echo or the Google Home, the Home Assistant turns any of Lenovo's Tab 4 tablets — Tab 4 8, Tab 4 10, Tab 4 8 Plus and Tab 4 10 Plus — into a voice activated assistant with a display. Once the Alexa-powered device is attached to your tablet and you've installed the Home Assistant app, you can use your voice to get the news, check the weather or play music. With its three-watt speaker, the Home Assistant will turn your Tab 4 into a decent sound system as well. The Home Assistant Pack will be available in October, starting at $69.99.
---
Lenovo Yoga 920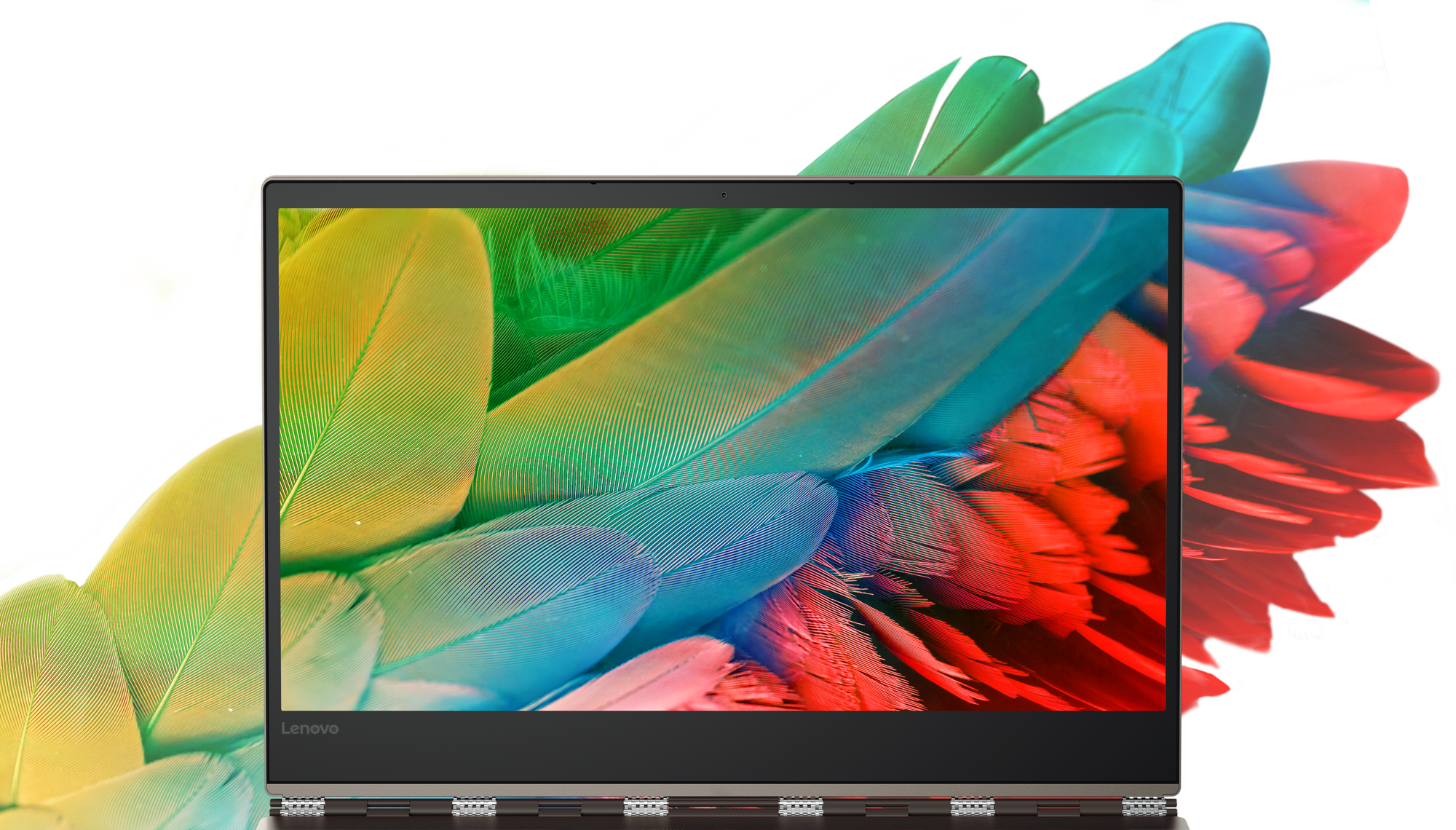 If you're looking for Lenovo's bread and butter, you've come to the right place. The Yoga 920 is Lenovo's new flagship consumer 2-in-1, featuring Intel's 8th generation quad-core i7 processor, a nearly bezel-less 13.9-inch 4K IPS touchscreen display, Cortana support (and far-field microphones) and pen capability. With its watchband hinge, it can easily flip from tablet to laptop as well. Pricing starts at $1329.99.
---
Lenovo Yoga 720 (12″)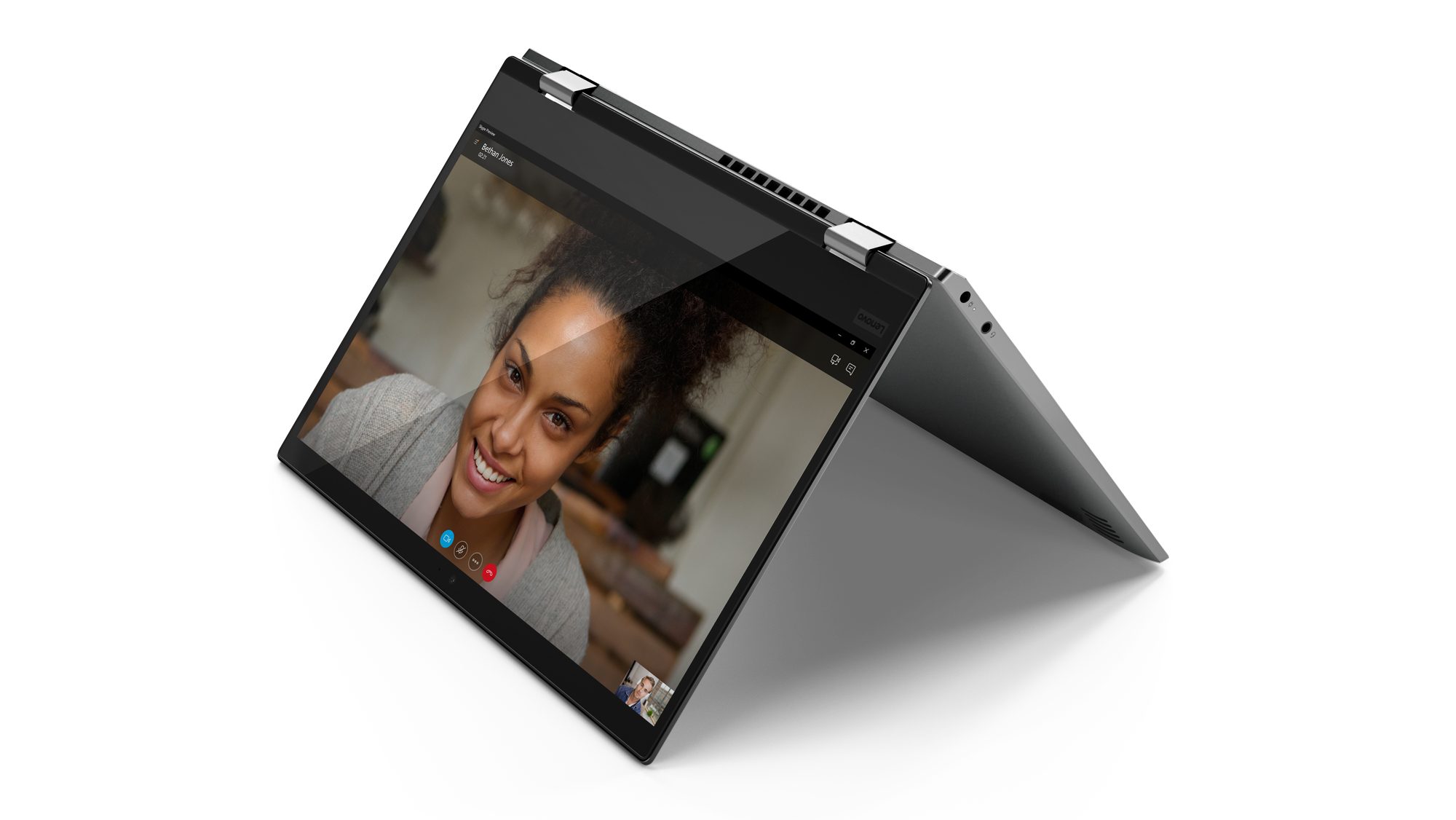 An even more compact version of Lenovo's affordable 2-in-1, the 12-inch Yoga 720 features a 7th generation Intel Core processor, up to 8GB of RAM, up to 512GB of SSD storage, Full HD touchscreen display and runs on Windows 10. It also supports a pen and has a fingerprint sensor. Lenovo says it starts at just $649.99.
---
Lenovo Miix 520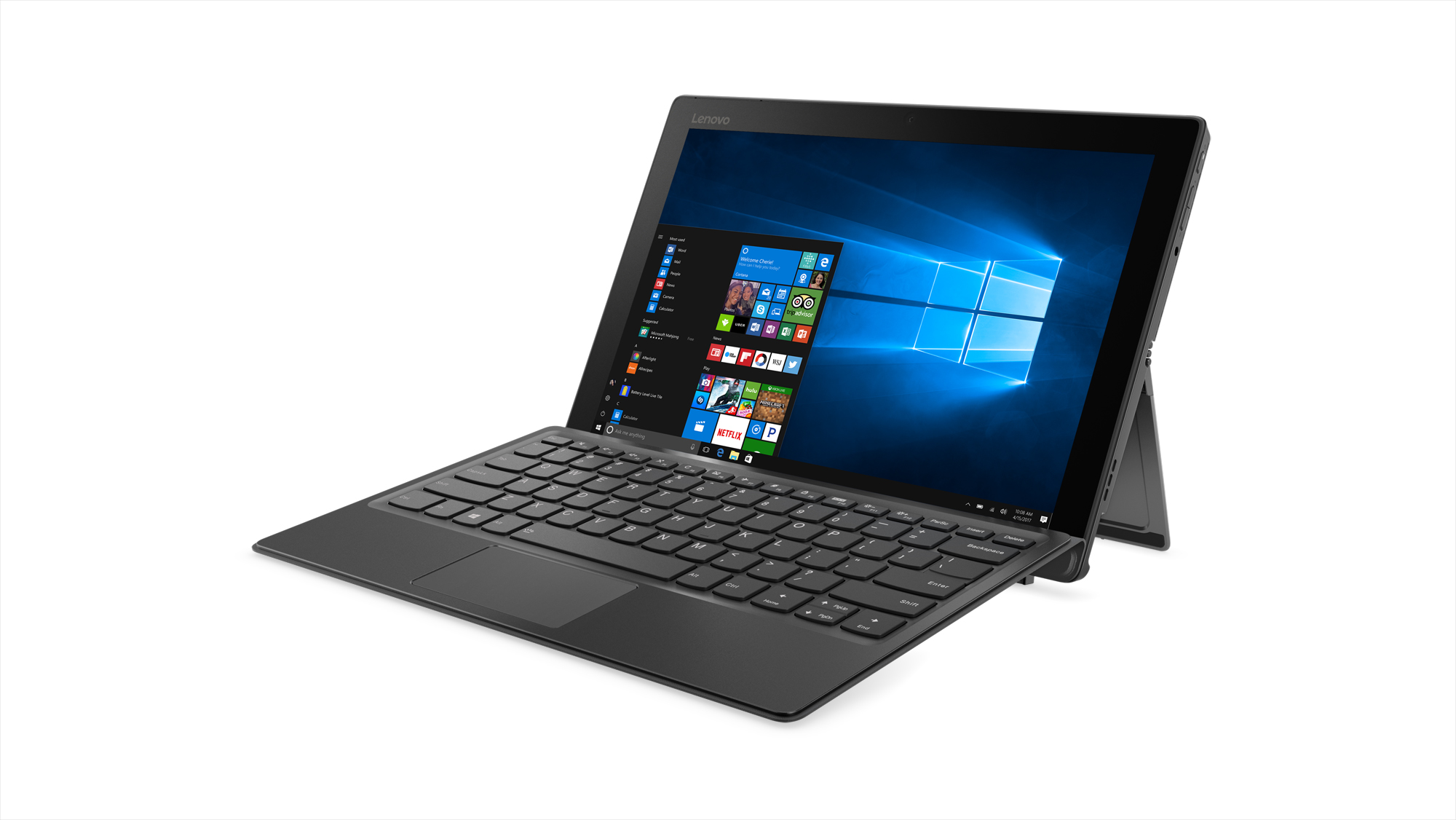 Up next is the Miix 520, which is more of a tablet with a detachable keyboard. The latest in the Miix line, the Miix 520 features an 8th generation Intel i5 processor, 12.2-inch Full HD touchscreen display, 8GB of RAM, 256GB SSD and includes a keyboard and pen standard in the box. With the WorldView camera, you can capture images of object in the real world and edit them in 3D on the Miix 520. Along with virtually everything else on this list, Lenovo plans to launch the Miix 520 in October, starting at $999.99.
---
Star Wars: Jedi Challenges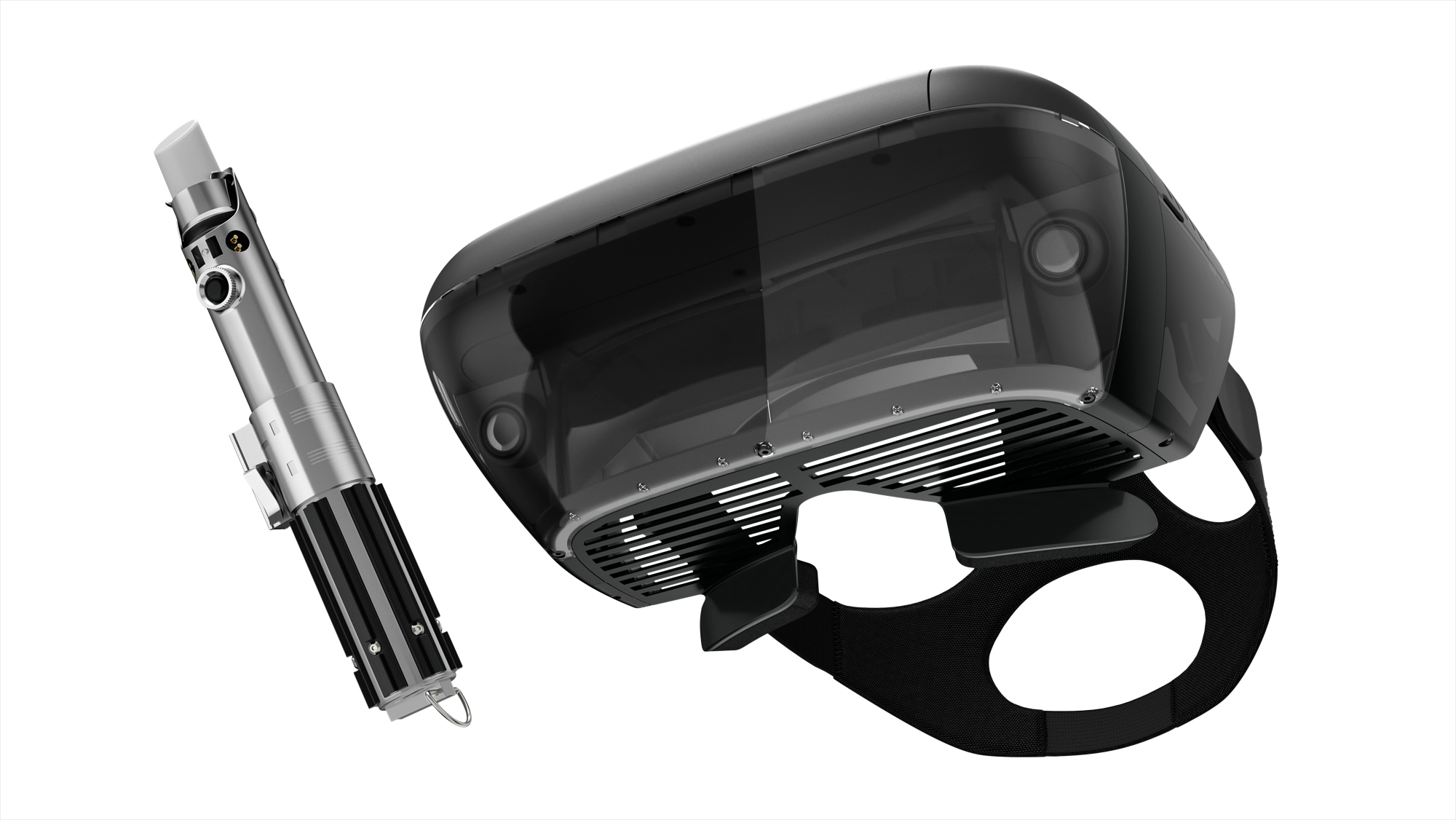 Last (but certainly not least), we have the Star Wars: Jedi Challenges experience.
Easily the most surprising of Lenovo's announcements, Star Wars: Jedi Challenges is a package that includes the smartphone-powered Lenovo Mirage AR headset, a lightsaber controller and a tracking beacon.
Once the player slides their phone into the headset, the lightsaber will pair with the headset and the player will be able to use it as a controller and a pointer to navigate the UI of the app and interact with the games, which includes lightsaber battles and Holochess. Jedi Challenges will be available this holiday season for $199 in the US at Best Buy and Lenovo's website.