It has now been more than eight months since Apple unveiled its AirPods. In typical Apple fashion, the company wasn't the first to release cord-free earbuds, as was the case with the iPhone and iPad. But Apple did manage to create a product that generated far more buzz than anything that came before it, and the company still can't manage to build enough supply to meet demand.
Samsung was one of several companies that released truly wireless earbuds long before Apple, and on Wednesday that company unveiled a brand new version of its cord-free earbuds during its IFA 2017 press conference on Wednesday. Alongside the new wireless in-ear headphones, we were also introduced to two more wearable devices, the Samsung Gear Fit2 Pro and the Gear Sport.
Beginning with the Gear Fit2 Pro, which is pictured at the top of this post, this is Samsung's new flagship fitness band. The Tizen-powered device features a 1.5-inch Curved Super AMOLED display, integrated GPS, and 4GB of internal storage. More importantly, it's Samsung's most durable fitness tracker ever, water-resistant to 5 ATM and MIL STD 810G-rated. It also features built-in heart rate monitoring and a suite of workout tracking features as well as automatic activity detection.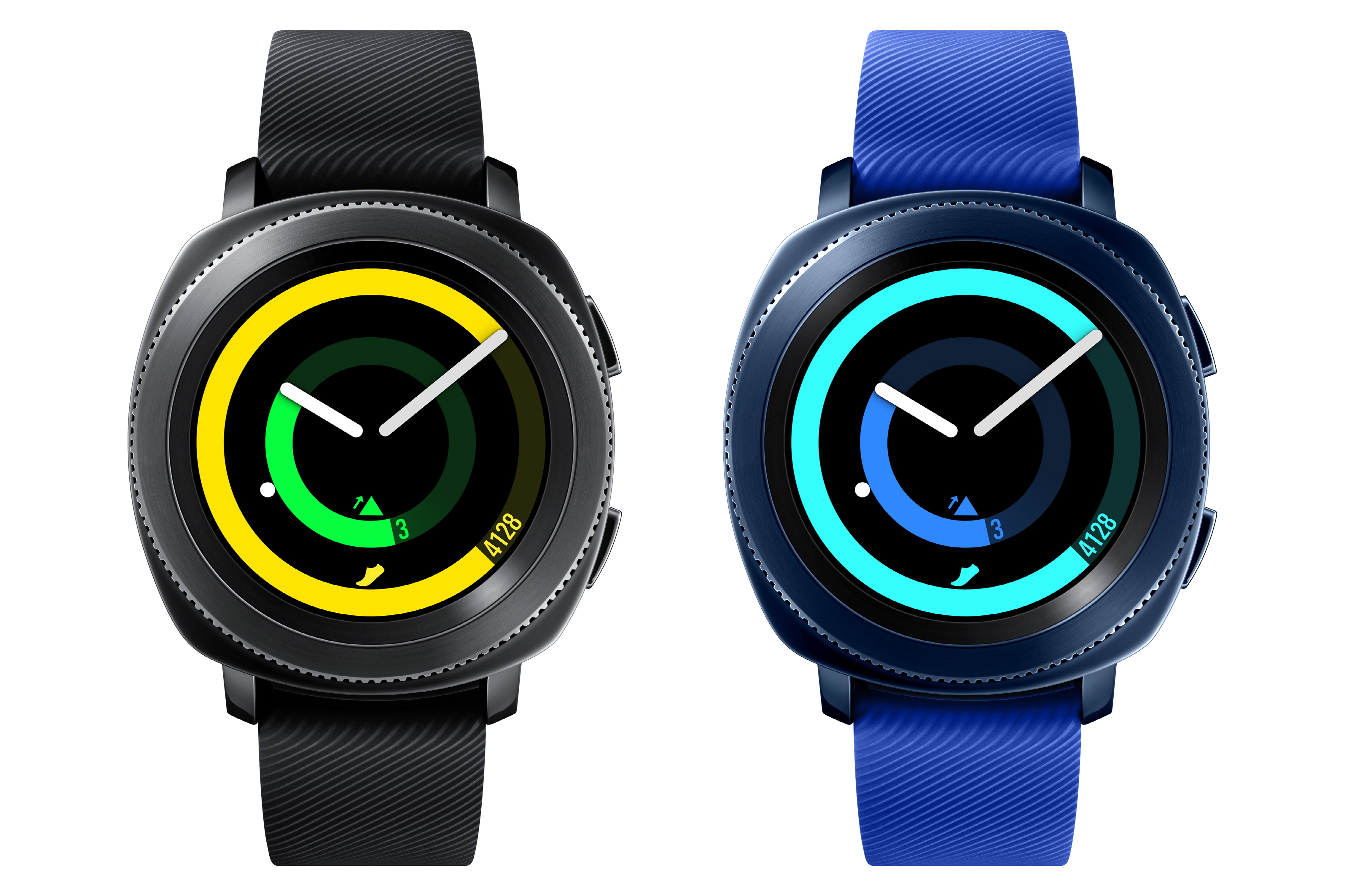 Next up is the new Gear Sport smartwatch, a stylish new device with a 1.2-inch Super AMOLED screen, Samsung's sleek Tizen-based software and UI, and built-in NFC for mobile payments. The Gear Sport integrates seamlessly with Samsung smartphones, and it can also control IoT devices using the Samsung Connect solution.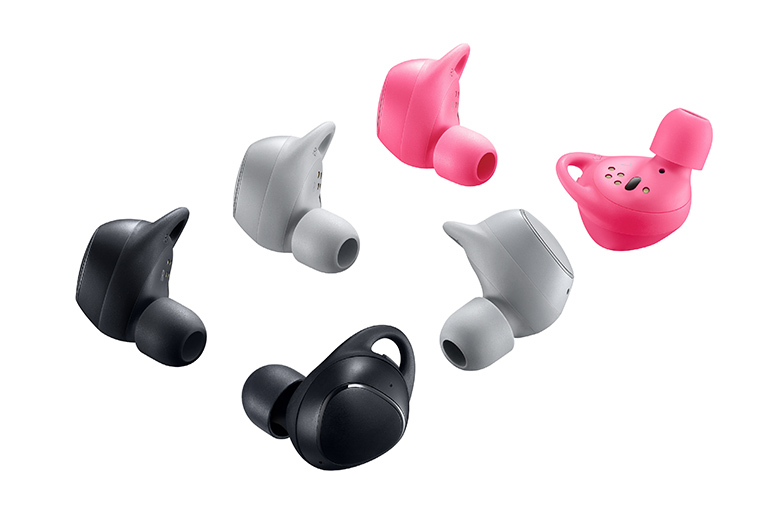 Finally, Samsung unveiled its second-generation Gear IconX in-ear headphones. These cord-free Bluetooth earbuds will come in three colors — black, gray, and pink. They also feature Bixby integration, just as Apple's AirPods work with Siri. The Gear IconX headphones also feature 4GB of storage, so they can play music without being connected to a smartphone.
Here's a video from Samsung that shows off all three new devices:
https://www.youtube.com/watch?v=onVzSjdVh3A
Samsung's new Gear Fit2 Pro will be available for preorder beginning tomorrow, August 31st, at 9:00 AM ET. They'll cost $199.99 from Amazon (black and red are both already available, though they shouldn't be until tomorrow morning), Samsung.com, and other retailers, and they'll start shipping on September 15th. Pricing and availability for the Gear Sport and second-generation Gear IconX haven't yet been announced.