When the iPhone X arrived last year with its all-screen design, sophisticated Face ID authentication, and a mobile processor faster than anything the competition could produce, it must have sent Apple's rivals into panic mode. The only relief was that $999 price tag, which would ensure the phone wouldn't be accessible to people who weren't looking to spend quite that much on a new smartphone. Even still, people lined up to buy the phone around the world last November, and Apple struggled to meet demand until Christmas.
Fast-forward to a year later and we have now the cheaper version of the iPhone X we've been waiting for. This time around, the iPhone XR is going to be a real nightmare for all Android phones. That's because it's got the same all-screen design as the iPhone X, an even faster Face ID camera, and a mobile processor that seems out of this world. And it all starts at $749.
Let that sink in for a moment. The iPhone XR isn't some dumbed down "Lite" version of a flagship phone, which is what Android phone makers do on a regular basis. The iPhone XR is an iPhone XS when it comes to most of its hardware. It's got a bigger screen than the XS even though it trades OLED for LCD. The main camera is identical to one of the cameras from the XS's dual-lens setup. The Pixel 3 phones, which are not even official, are also expected to offer single-lens cameras on the back. Finally, the iPhone XR also has an aluminum frame instead of stainless steel, which isn't necessarily a trade-off. And battery life is superior to the iPhone 8 Plus by some 90 minutes.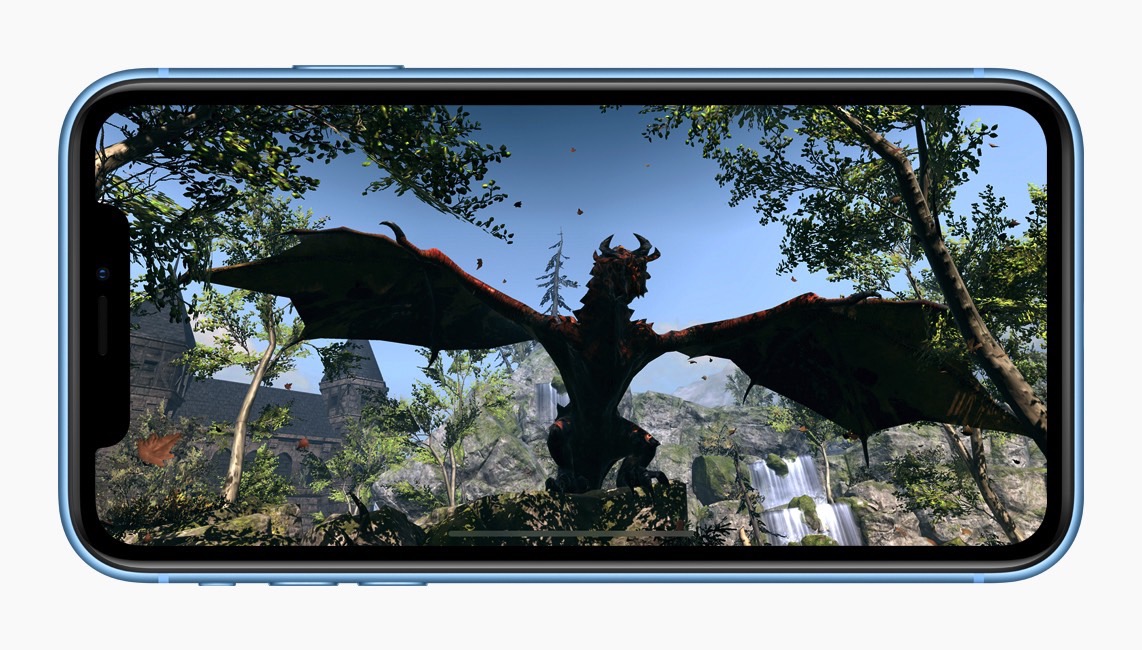 One other difference concerns RAM and flash storage. Apple never talks about RAM, but rumors said the cheaper phone would sport 3GB instead of 4GB of RAM like the other two versions. As for storage, we're looking at 64GB, 128GB, and 256GB options, which is on par with what's available from top Android handsets out there.
All of that starts at just $749. It's still expensive, yes, but it's on par with or cheaper than comparable devices from Android phone makers. Not to mention that the notch design isn't a barrier anymore, if it ever was one. Android phone companies, Google included, turned the iPhone X notch into a must-have feature. It's something expected from Android phones, flagships included.
But the iPhone XR will deliver performance far beyond what most Android rivals can offer, whether they're iPhone X clones or not, for a price that will beat Android for a change.
Let's not forget that phones including the Galaxy Note 9 and the upcoming Pixel 3 XL will cost more than the iPhone XR. These devices are iPhone X rivals at best, relying on 2018 hardware. All of a sudden, a "cheap" iPhone will be a much better deal than an Android flagship.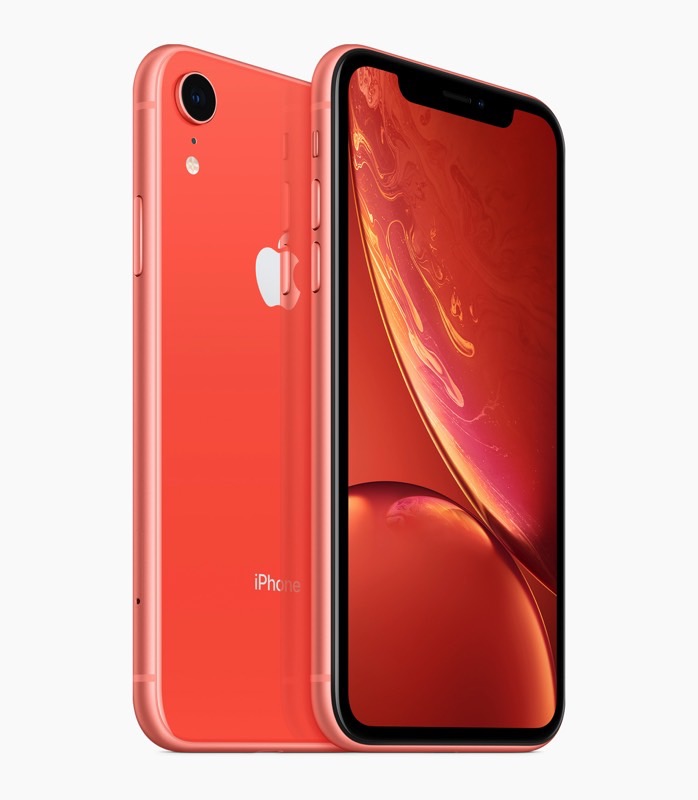 Add to that the fact that Apple will actually support the iPhone XR for a few years when it comes to (fast) software updates, and you've got one more significant advantage over most Android phones. Even the fact that the iPhone XR is available in a plethora of exciting colors at launch is a plus when comparing the handset to its biggest rivals, Pixel 3 included.
The closest iPhone XS/XR rival running Android will be the Huawei Mate 20 Pro that's coming next month. And it'll be interesting to see whether Huawei can beat the iPhone XR when it comes to price.
A while ago, I said that the iPhone X's notch sets the perfect trap for Android, forcing most companies to copy the notch without faithfully replicating the all-screen design or investing in 3D face authentication. All the while, I said Apple would continue to refine the design of the iPhone X and improve its features, to ultimately remove the notch. Android phone makers will have a harder time keeping the pace with Apple's innovations.
At the time, I hadn't even considered the fact that Apple's own iPhone X phones would get cheaper this year, just as the competition starts raising prices for flagship handsets. That's precisely what's happening now. And the iPhone XR will put even more pressure on Android vendors than its predecessors.
What's clear is that aside from the Mate 20 Pro, which is a 2019 Android flagship launching early, the iPhone XR will have no real rival. You can forget all about the Galaxy S9, Note 9, Pixel 3 phones, OnePlus 6T, and any other hot Android phone of 2018. As for Google specifically, by the time the Pixel 4 catches up with the iPhone XS/XR when it comes to performance next year, Apple will already have a new generation of devices in stores. When that happens, this first-gen iPhone XR phone will get $100 cheaper.