A new report from Mac Otakara provides us with a range of new and intriguing details surrounding Apple's 2018 iPhone lineup. As a quick primer, recall that Apple later this year is expected to release three brand new iPhone models, including a 6.5-inch iPhone X Plus, a second-gen iPhone X, and a 6.1-inch iPhone with an edgeless LCD display.
With that said, Apple's rumored 6.5-inch iPhone X Plus will reportedly be about the same size as the company's 5.5-inch iPhone 8 Plus. More precisely, the iPhone X Plus is said to be slightly taller and just about 0.2mm thicker due to a bulkier camera module.
The photo below provides us with a better idea of what to expect from what will easily be the largest iPhone we've ever seen Apple release. Suffice it to say, the iPhone X Plus will undoubtedly appeal to users looking for additional screen real estate in a familiar and relatively manageable form factor.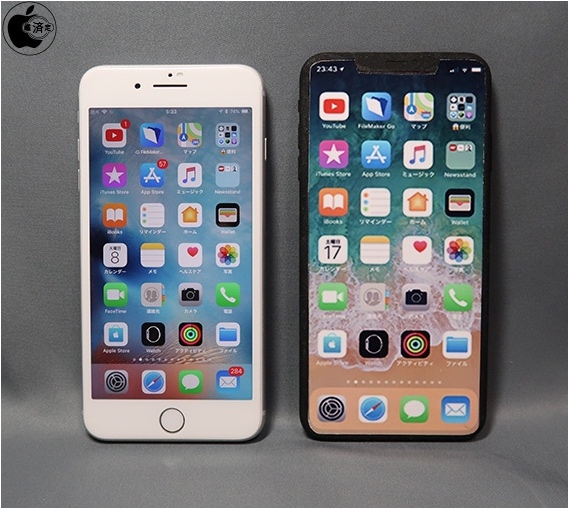 Regarding the rumored LCD-based iPhone with an edgeless display, previous reports have claimed that the device will feature a 6.1-inch display. Mac Otakara, interestingly enough, relays that the display will actually be 6-inches from corner to corner. That minor difference aside, the report adds that the more budget-friendly LCD iPhone — which may be priced somewhere in the $550-$700 range — will not include a dual-lens camera scheme.
Not surprisingly, the site adds that Apple's forthcoming LCD iPhone will include support for Face ID. What is noteworthy, though, is that Face ID on all upcoming iPhone models will reportedly be able to function even when held in a horizontal position. While the current incarnation of Face ID works exceedingly well, one glaring shortcoming is that it only works when the iPhone X is oriented vertically. iOS 12, Mac Otakara notes, will fix this limitation across the board.
The photo below purports to show what the alleged 6-inch LCD-based iPhone will look like next to the current iPhone X.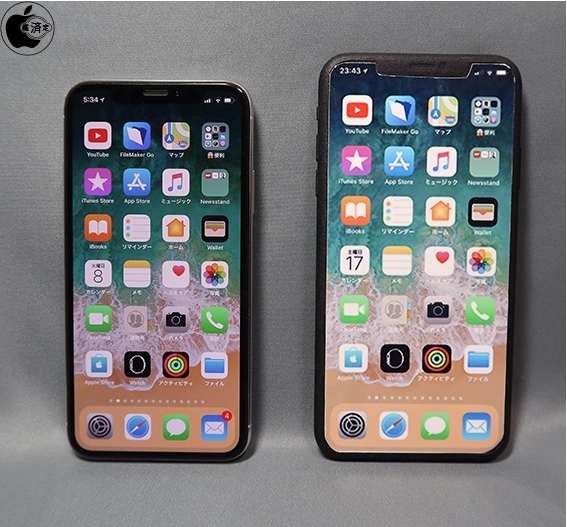 With respect to the next-gen iPhone X, the device will reportedly look similar to the current model but will incorporate a larger camera module on the back.
All that said, there's reason to believe that Apple's 2018 iPhone lineup will generate an avalanche of upgrades later this year. Not only will the 6.5-inch model appeal to users who prefer an insanely large display, the 6-inch LCD model will appeal to users who want to enjoy a fresh new form factor without breaking the bank.