If Apple adds a new key feature to its iPhone lineup and Android vendors don't bother copying it, one can safely call that feature a dud. The only exception I can think of off the top of my head is Apple's Taptic engine that provides enhanced vibration feedback, and it likely hasn't been stolen because it cost so much to develop and build. But Apple has always been the #1 source of R&D for Android phone makers, and that isn't likely to change anytime soon. Apple and its rivals copy each other all the time, of course, but traffic definitely moves faster in one direction than the other. Just a few recent examples include Google stealing the iPhone X's gesture navigation for Android Pie, Samsung and Huawei stealing Animoji, and nearly every company out there stealing the iPhone X's notch. Apple wasn't the first smartphone maker to cut a notch out of its display, but you tell me which phone every Android vendor decided to copy.
Practically everything significant that Apple does gets copied on Android phones. This isn't a new phenomenon, of course. In fact, Samsung might not even still have a smartphone division right now if it hadn't copied the iPhone pixel by pixel. But there's one flagship feature Apple introduced on to its iPhone lineup that Android vendors never bothered to copy, and new rumors suggest they were right to skip it.
In a note to investors on Monday, a Barclays analyst told clients that he believes Apple may remove 3D Touch from all of its iPhones in the near future. "While the lack of 3D Touch on the 6.1-inch iPhone would make sense, given expectations that it will essentially be a budget iPhone X, it's not entirely clear why it may be removed from the more expensive OLED models next year," he wrote. "As a somewhat hidden feature, perhaps Apple no longer finds it essential."
This isn't the first time we've heard Apple might abandon 3D Touch entirely on its iPhones, and the original source of the rumor also happens to be the most reliable Apple insider in the world. In fact, former KGI Securities analyst and current TF International Securities analyst Ming-Chi Kuo said that Apple could remove 3D Touch from its iPhone models as soon as next year.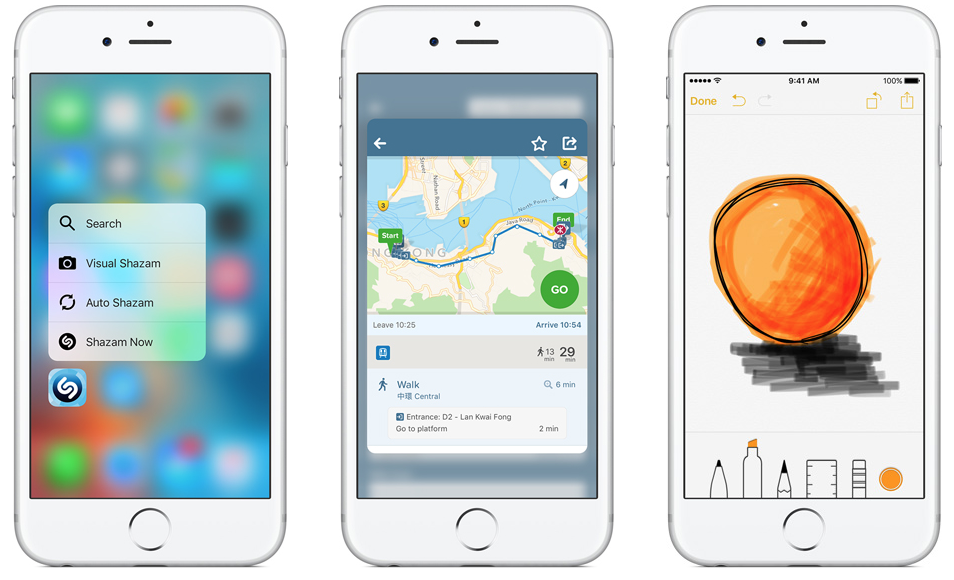 3D Touch is a very cool feature that can read the amount of pressure the user applies to the display and provide different functions as pressure increases. Cool yes, but is it essential? Hardly. I've been criticizing 3D Touch for a few different reasons since it was first introduced, and I have two main complaints. First, almost every 3D Touch feature could easily be replaced by a long tap. Second, Apple provides absolutely no indication of where 3D Touch is available in its iOS interface, so no one on the planet knows about all available 3D Touch features. Most people barely use it, and some don't use it at all.
As I noted in my iPhone 6s review back in 2015, a tweet from a now-former Apple engineer reveals that it took Apple 5 years to develop 3D Touch. It uses sophisticated technology and probably adds a pretty penny to each iPhone's BOM. According to Kuo and other independent reports, Apple did not include 3D Touch on its upcoming 6.1-inch LCD iPhone set to debut next month, and that's certainly one way the company helped keep costs down. According to rumors, the new LCD iPhone model could start at as low as $699. I doubt anyone who buys the LCD iPhone this year will miss it and if Apple ditches 3D Touch from all of its new iPhone models next year, I doubt anyone who buys those iPhone models will miss it either. It's very cool tech, but Apple's implementation has always been off.