The iPhone was the first smartphone in the world to launch without any interference from carriers. In exchange for exclusivity, AT&T agreed to let Apple handle everything about the phone, including the software and marketing. That's why the iPhone comes without any bloatware, not including Apple's, and has no carrier branding on it, like other phones. The only place the carrier is allowed to display its name is in the top right corner of the iPhone. But that's almost going away with the iPhone X.
We already saw images that show how the iPhone X display ears work. We call ears the top corners that flank the camera notch.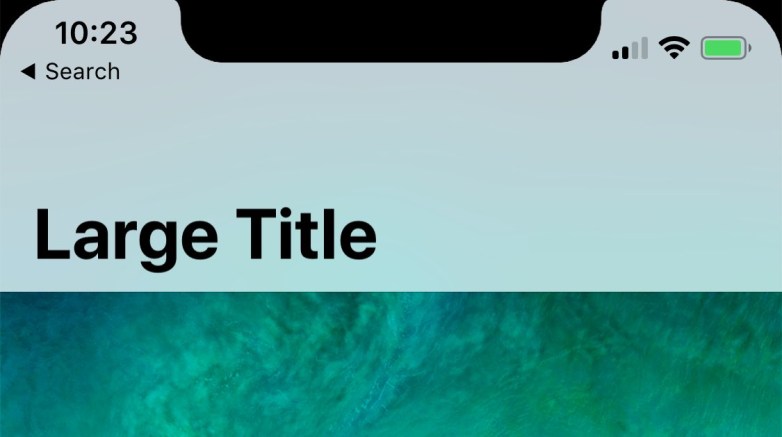 On the left side, we're going to see the time and back button (sadly!), while on the right we're going to have indicators for cellular signal, Wi-Fi connectivity, and battery life.
Apple appears to have sacrificed the carrier name, which does not fit inside the left ear. If you ask me, that's certainly something we can deal with. Just like many of you, I almost never ask myself what carrier I'm using. I usually know. The only time I really check that indicator is whenever I'm roaming and the internet isn't working. That's the only moment I can switch to a different mobile operator.
Carriers will not like this, but they have no say in it. But Apple did not really remove carrier branding from the phone. It's just harder to see.
Developer Steve Troughton-Smith discovered that swiping on the time will let you see the carrier name.
you swipe on the time to see the carrier name

— Steve Troughton-Smith (@stroughtonsmith) September 11, 2017
That's a minor detail, but it confirms that the ears are independently swipeable to deliver additional information.
yeah the ears are independently swipeable

— Steve Troughton-Smith (@stroughtonsmith) September 11, 2017
But Apple might not be looking to kill carrier branding on the iPhone X. There may be a bigger picture here.
The same developer discovered a few days ago that the time gets a green background during a call, while a red background will mark the fact that screen recording is in use.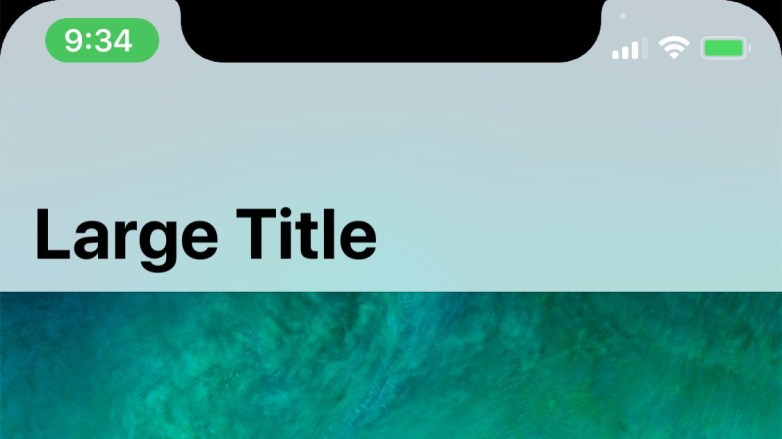 The right ear, meanwhile, gets a special animation when the phone is recharging. Namely, the battery indicator occupies the entire right ear.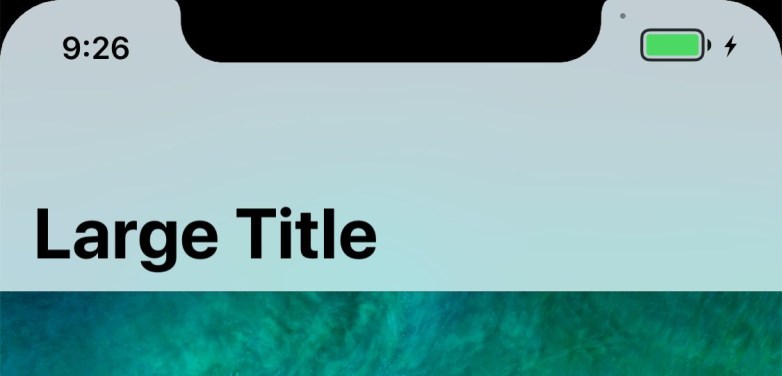 How are these ear display features useful? They could help Apple prevent screen burn-in, which is a screen effect observed in OLED devices. When the same image is displayed in the same spot for too long, a ghost of it remains visible even when the screen is turned off. 9to5Mac found code in iOS 11 that references burn-in mitigation features. That means Apple has built into iOS 11 various tricks that should prevent burn-in effects on OLED screens, and the ears may be part of that.