The iPhone X will be the phone every other company tries to copy, top notch included since it enables a bunch of features that are not available on any other handset. One of them is Face ID, which is far more important for the future of computing than we may realize right now.
With Face ID, Apple put a Kinect in your pocket, and the implications are huge.
First of all, Face ID is going to quickly become the most secure way to use one's face for authentication purposes. Compared to Face ID, Google and Samsung's similar features are a joke. They are merely convenience features, since they're terribly unsecure. And they're proof that Google and Samsung move toward the future. Or, at least, they didn't dare make the first move towards it.
Face ID isn't something Apple thought of this year to replace Touch ID. I personally believe that it's just a coincidence that Face ID ended up replacing the fingerprint sensor on the iPhone 8. But it will become the better choice in the near future.
Face ID is something Apple likely began work on when it quietly acquired PrimeSense back in 2013. PrimeSense is the company that helped Microsoft create the Kinect, a motion-sensing Xbox peripheral that provided a whole new gaming experience.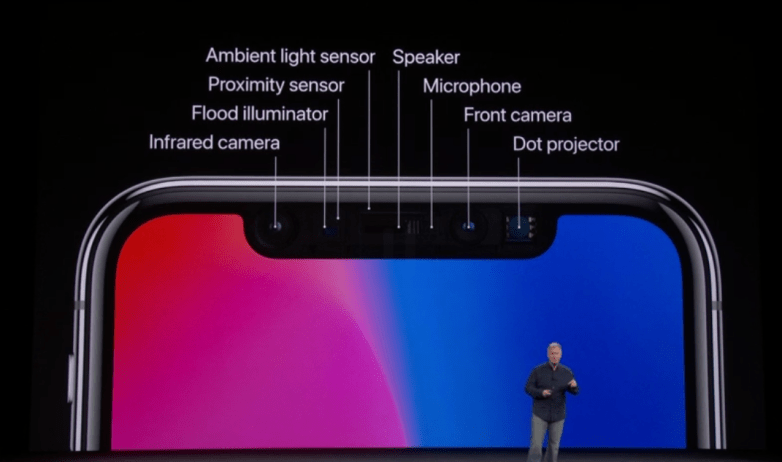 Microsoft, however, failed to see into the future. It skated to the puck, or else it would have snatched up PrimeSense for itself and done exactly what Apple ended up doing. The Kinect is a large, unsightly accessory that needs to be connected to the Xbox to work. But Apple took that technology and miniaturized it to the point where it could install it into the one device we carry around all day long, the smartphone.
Remember, signature iPhone features launched with a new flagship quickly become mainstream features for next-gen iOS devices — and all the other smartphones that copy it. Can you see the potential now? The TrueDepth camera is so small and sophisticated that it can be installed on practically any other device. Think iPads, MacBooks, and iMacs. It's only a matter of time before we'll see it in these gadgets.
But I bet Apple won't stop there. Face ID installed on future-gen Apple TVs, HomePods, and even in cars will give us the future we've seen in movies. Rather than having to teach Siri to recognize voices at home — and this goes for every voice assistant out there — Apple will probably teach it to recognize anyone in the proximity of any device with Face ID.
Face ID on iPad enables multi-user authentication without the need for using fingerprints or passwords. Face ID on Apple TV or HomePod allows Siri to recognize the person who's currently talking and deploy a slew of personalized experiences for that person. The assistant will associate your voice with the mathematical formula created by your face, and it won't be fooled by anyone else's "Hey Siri" commands.
Face ID can ultimately be used to unlock cars and even the door of your home. It'll be a crucial to the future of smart home experience. That's why Apple went for the mobile-first experience rather than creating a dust-catcher like the Kinect.
Over time, Face ID will become even better at recognizing people, and even faster. Crucially, as everyone else hurries to copy Apple, Face ID components will be even cheaper, and production yields will rise as a result. For these reasons, Face ID is the most important upgrade coming with this year's iPhone X, one that's meant to lay the foundation of the smart future that awaits us. You just have to look beyond that unsightly notch to see where the puck is going.