For as amazing as the iPhone camera is today, it's easy to forget that the iPhone was not always highly regarded for taking incredible photos. Suffice it to say, camera quality on the iPhone has improved by leaps and bounds over the past few years and continues to get better with each successive release. Hardly a surprise, Apple two years ago revealed that it has more than 800 engineers and specialized technicians working on developing and refining camera technologies.
Today, the quality of photos one can take with an iPhone is truly breathtaking, and with the launch of the iPhone X today, camera quality on the iPhone is beyond what anyone thought was possible even three years ago. The cameras on the iPhone X are essentially the same as what one will find on the iPhone 8 Plus, albeit with some minor tweaks and enhancements. We'll know more about iPhone X camera quality over the next few days, but given Apple's track record, it stands to reason that the iPhone X will likely set a new bar of excellence for mobile photography.
Looking to put the iPhone X camera to the test, CNET photographer James Martin recently took Apple's next-gen iPhone on assignment to California where he documented the harrowing aftermath and clean-up efforts stemming from the tragic wildfire that ravaged cities in Sonoma county.
It's admittedly a bit strange to test out a new iPhone's camera quality by snapping shots of a disaster zone, but Martin notes that he wanted to document what needs to be done as far as the clean-up effort is concerned.
Now that the fires have been extinguished, I wanted to document what needs to be done before Napa and Sonoma counties — some of the most beautiful spots in Northern California — can emerge from such unimaginable devastation.

And I wanted to use the iPhone X to do it.

So I went to Santa Rosa with the EPA on Wednesday as they cleared a path through the toxic mess.
The photos are truly remarkable, and Martin, to his credit, carried out the perilous task of photographing a disaster zone very respectfully.
One of his shots is below, and carries the following description: "In this iPhone X Portrait Mode image, an EPA crew member gives a double thumbs up during clean-up operations in Santa Rosa, California on Wednesday November 1, 2017."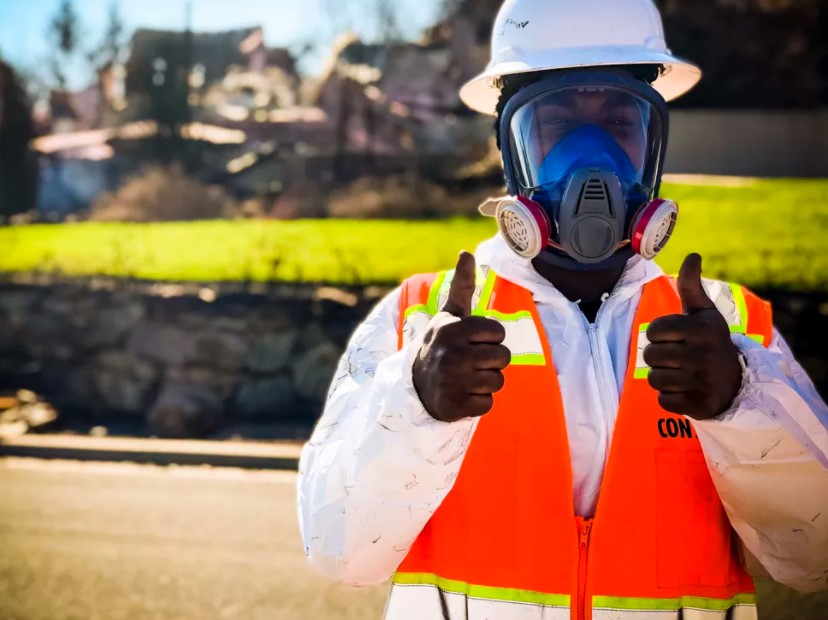 More of Martin's photos can be viewed over here.