AirDroid by app developer Sand Studio has long been one of our favorite Android apps. Even before Apple introduced its beloved Continuity solution in iOS 8 and OS X Yosemite, AirDroid allowed users to enjoy several of the same features on their Android devices. Notifications could be displayed on a Windows or Mac computer using this nifty app, and text messages could be sent and received, files could be transferred between devices, and more. AirDroid has been overhauled since then and plenty of new functionality has been added. Despite the fact that recent Android OS updates have added a few of the features covered by Sand Studio's solution, AirDroid remains one of my favorite Android apps.
The AirDroid app is a great to control your Android phone from a Windows PC or a Mac computer, but an increasing number of people these days don't spend much time on a traditional PC. Instead, they have multiple mobile devices like smartphones and tablets. On Friday, Sand Studio launched an innovative new solution for these people and it's called AirMirror.
According to Sand Studio's research, the average mobile user has between two and four devices. Meanwhile market research firm Statista estimates that by 2020, there will be more than 6.5 connected devices per person, globally. With traditional PC sales in decline, that means many of these devices are mobile gadgets like smartphones, and the percentage will only rise in the coming years.
The concept of device mirroring is nothing new. Android phones include a feature that lets users display their screens on a TV, and Apple has AirPlay built into its iOS, macOS, and tvOS platforms. But there's one thing that has been impossible until now: easily controlling one mobile device from another mobile device. That's where AirMirror comes in.
Using AirMirror, a user can control any Android device running AirDroid. The app is available for both Android devices and it'll soon launch for iOS devices. Yup, that means you can fully control an Android phone or tablet using your iPhone. I've tried it. It's awesome.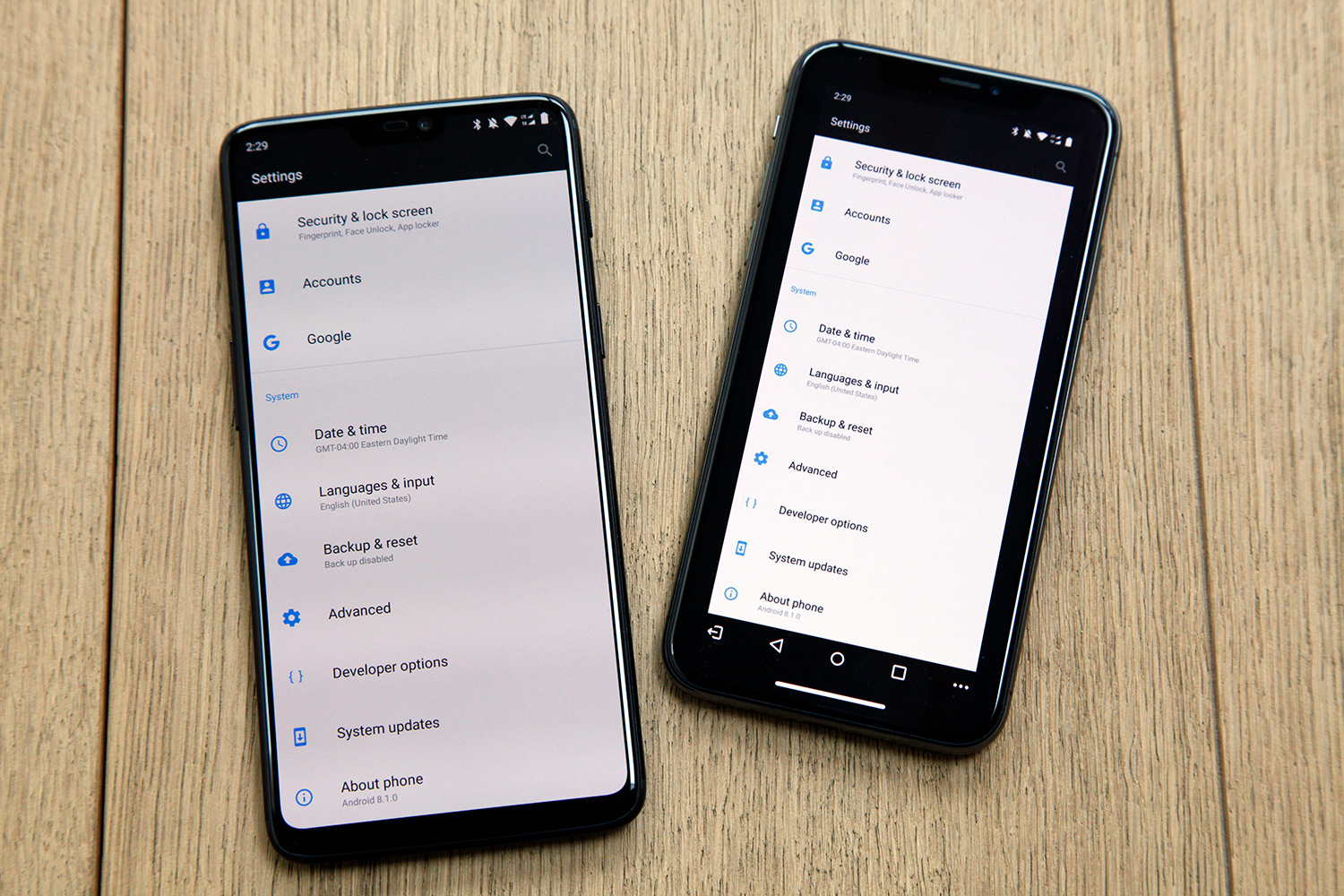 The setup isn't complicated, but you do have to enable remote access on your Android phone or tablet if it's not rooted. This involves connecting your Android to your Windows or Mac computer and following a few quick steps detailed in the AirMirror app. You'll have to enable developer mode on your Android phone first, but that takes about 10 seconds. From start to finish, it took me about 1 minute to get my Android phone ready to controlled remotely.
So what can you do once you're all set up? Many, many things. Here's a quick list from Sand Studio:
Device to device control (including full control of Android from an iOS device)

Easily switch between controlled devices from one single screen on the go

Complete Android interface including back, menu and home buttons

Lock/unlock, volume control and gesture assistant like Swipe Up and Swipe Down buttons

AirIME (remote keyboard support) to better sync actions

Options to adjust quality and operational fluency based on internet environment
Having the ability to control an Android device right on your iPhone or iPad (and your Windows or Mac PC) is pretty awesome, and the possibilities are obviously endless. I found AirMirror to perform exactly as described, and I didn't run into any serious problems while testing the app. I did have to re-enable remote access on the Android phone I was testing one time after I installed a small OS update, but it's not a big deal considering how quick and easy it is to do.
AirMirror is available beginning immediately for Android devices, and the iOS app will follow in the coming weeks once it's approved by Apple. Both versions are free.