News emerged on Thursday that a single message containing an Indian character can crash your iPhone. That's not something unheard of, as such bugs are discovered on a constant basis. Apple always fixes them using iOS updates, and the company confirmed that a fix for the Telugu bug, as it's referred to, will be available to iPhone owners even before iOS 11.3 rolls out.
The character comes from the Telugu language, which is spoken by some 70 million people in India. When sent over chat apps including iMessage, WhatsApp, Facebook Messenger, or email apps, the bug can crash that particular app. To fix the problem yourself, you somehow have to get into the app that crashed and remove the message with the character. You can only do so from another device though, and only if that device doesn't run iOS.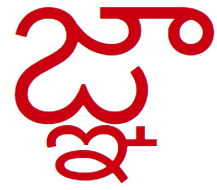 The character above can also crash the entire iPhone if the symbol appears in a notification card or banner, forcing you to restart the phone.
Apple told The Verge that iOS 11.3 fixes the problems. However, that's a major release intended to bring over several new features, including a new battery health menu that lets you stop iPhone throttling. As such, the update won't be released until this spring — though you can install developer and public beta versions to try it out early.
But Apple says it will release an intermediary update, a minor release that could take form as iOS 11.2.6 or something similar, to patch this particular bug. The Verge says that betas for other Apple operating systems, including macOS, tvOS, and watchOS, all fix the problem.