It hasn't been a good year for Apple's software quality assurance department. Between a critical security bug in macOS, a brand-new product being launched late and without half of its features enabled, or a throttling feature being snuck into an iOS update, it seems that something is wrong in Apple's development process.
But a new bug, first discovered by Mobile World and verified by The Verge, could be the most annoying yet. The problem is a single Indian character which, if received in an iMessage or through any third-party messaging app, will crash the individual app, and quite easily crash the entire iPhone and force a restart to fix.
The character comes from the Telugu language , a Central-Southern Dravidian dialect spoken in India by about 70 million people, around five percent of the total Indian population. The bug appears to affect most messaging apps, including iMessage, WhatsApp, Gmail, Outlook for iOS, or Facebook Messenger. The Verge reports that Telegram and Skype are unaffected.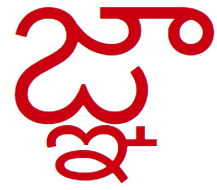 At the very least, receiving the character will crash whatever messaging app sees the character, forcing you to force-close the app. If you reopen the app and the character is still there, it will crash the app again, so you'll need to use a different (non-iOS device) to access the messaging app and delete the message including the character. That's easy enough for Facebook Messenger or iMessage (assuming you have a Mac), but harder for WhatsApp unless you already have web access enabled.
The bug will only crash the entire iPhone if a notification card or banner containing the character pops up on the device. If that happens, the Springboard software, which serves as the iOS app launcher, appears to crash, forcing you to reboot or reset your device in order to make it work again.
The Verge also reports that the bug is not present in the iOS 11.3 beta, indicating that Apple already knows the problem exists, and is preparing to patch it in the next update. iOS 11.3 public beta 2 is available for download already, so if you're particularly worried about someone spamming you the character to be annoying, you can download the beta today to immunize yourself. However, rolling back to regular release firmware requires a PC and iTunes, and beta software is notorious for its bugginess and potential impact on performance.