As someone who spends entirely too much time with smartphones, I can't remember the last time I was truly excited by a new smartphone. The closest I've come was probably the first time I took a look at Samsung's Galaxy S8 and S8+ before they were announced earlier this year. Those big, beautiful Infinity Screens that take up 83% of each phone's front side are just amazing. No smartphone is more immersive. Beyond the display and the sleek design, however, the Galaxy S8 is essentially just another iterative update for someone like me, who spends time with every single flagship phone that comes out.
Maybe it's the fact that it's Apple's first new iPhone design in three years. Maybe it's the upgrade to a nearly bezel-less OLED display. Maybe it's the promise of the most advanced mobile augmented reality features the world has ever seen. Or perhaps it's the mystery that still surrounds Touch ID's fate. Whatever the case, Apple's upcoming new iPhone 8 is exciting. And now that I've held a scale mockup in my hand, I'm even more excited than ever.
We learn more and more about Apple's upcoming iPhone 8 with each passing day. This is especially true lately, thanks to Apple's huge gaffe over the weekend that still has the tech world buzzing. Apple accidentally posted the firmware for its upcoming HomePod smart speaker, which is set to be released in December. Developers downloaded the software and began digging through it, uncovering a trove of iPhone 8 details in the process.
By picking apart the code in Apple's HomePod firmware, developers have now confirmed tons of rumored iPhone 8 details. We now know conclusively that the iPhone 8 design that's been floating around is accurate, though BGR exclusively confirmed that back in May. The firmware also confirmed several iPhone 8 features like facial recognition and wireless charging, and we know there will not be a Touch ID sensor embedded in the display.
We've all seen the iPhone 8 rumors all across the web, and BGR has had a handful of exclusives of our own. For whatever reason, however, I wasn't truly excited about this new phone until I held it in my hand. Sort of.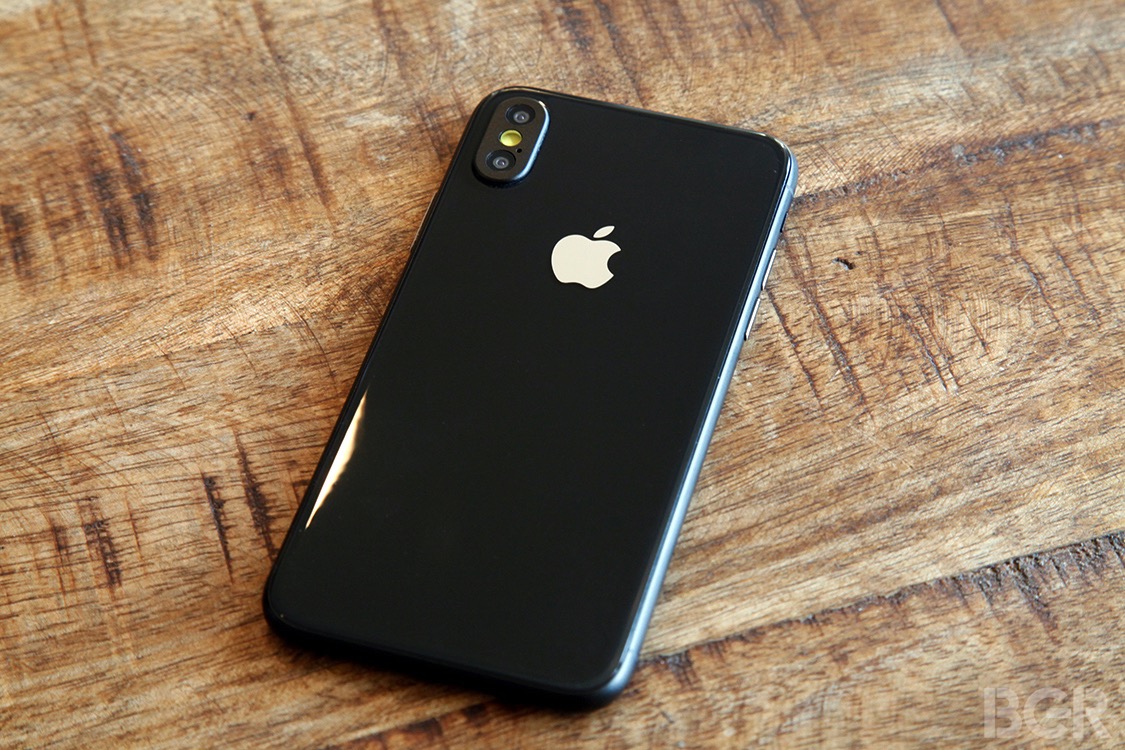 The device pictured here is not an iPhone 8. It's not a smartphone at all. Instead, it's a scale model built using actual schematics that leaked from the factories that will be building Apple's next-generation iPhone. This iPhone 8 model has been constructed using glass and metal, and it even feels like a real smartphone in the hand. It was provided to me by third-party case maker Yesgo, which already has a wide range of iPhone 8 cases on its website.
Before we talk about what's so, so right about this iPhone 8 dummy, let's discuss everything that's wrong with it.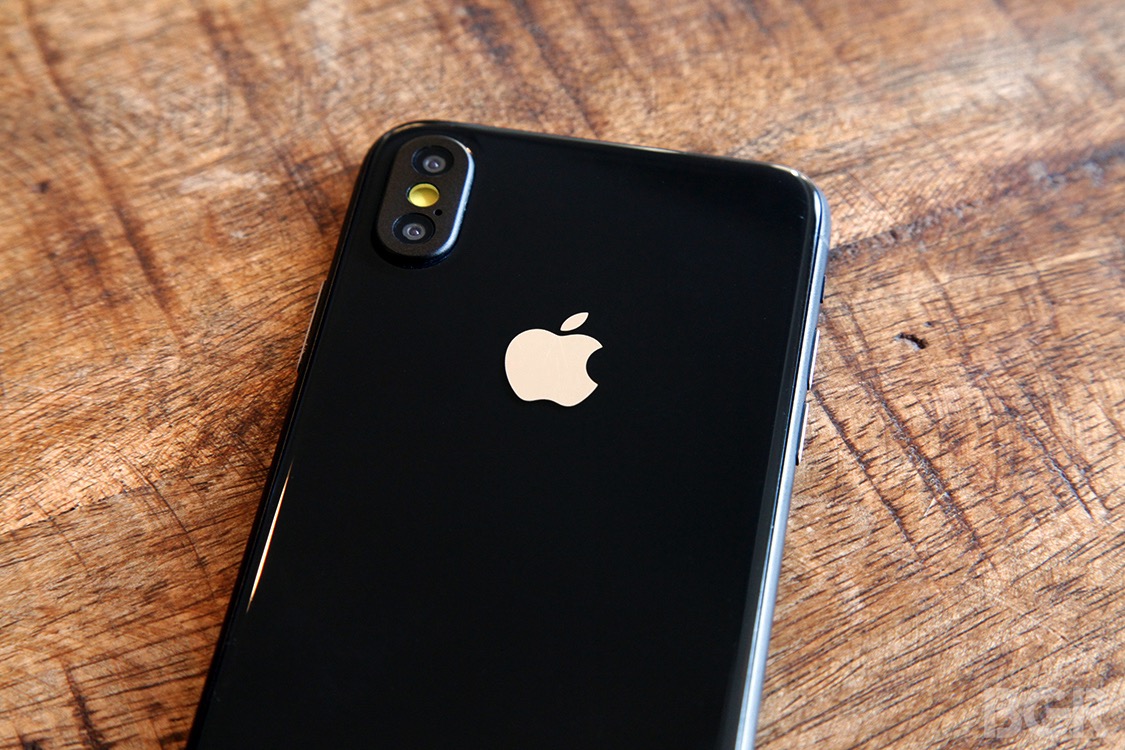 First of all, the materials are a bit off. According to reliable reports and BGR's own well-placed sources, the iPhone 8 will feature glass on the front and back, and stainless steel around the edges. This steel is expected to be polished and color-matched to the black glass on the front and back, so the phone looks almost seamless. Remember, Jony Ive's dream is an iPhone that looks a single sheet of glass, and this is clearly the closest he's ever come to realizing that dream.
The buttons are also all wrong on this iPhone 8 mockup. They're mostly black, but they have polished chrome bezels around the edges. There's no way Apple would put two-tone buttons on this device and ruin the sleek look. The rear camera looks like it's a bit off compared to info I have from my sources, and there's no area at the top of the front side for the ear speaker and sensors.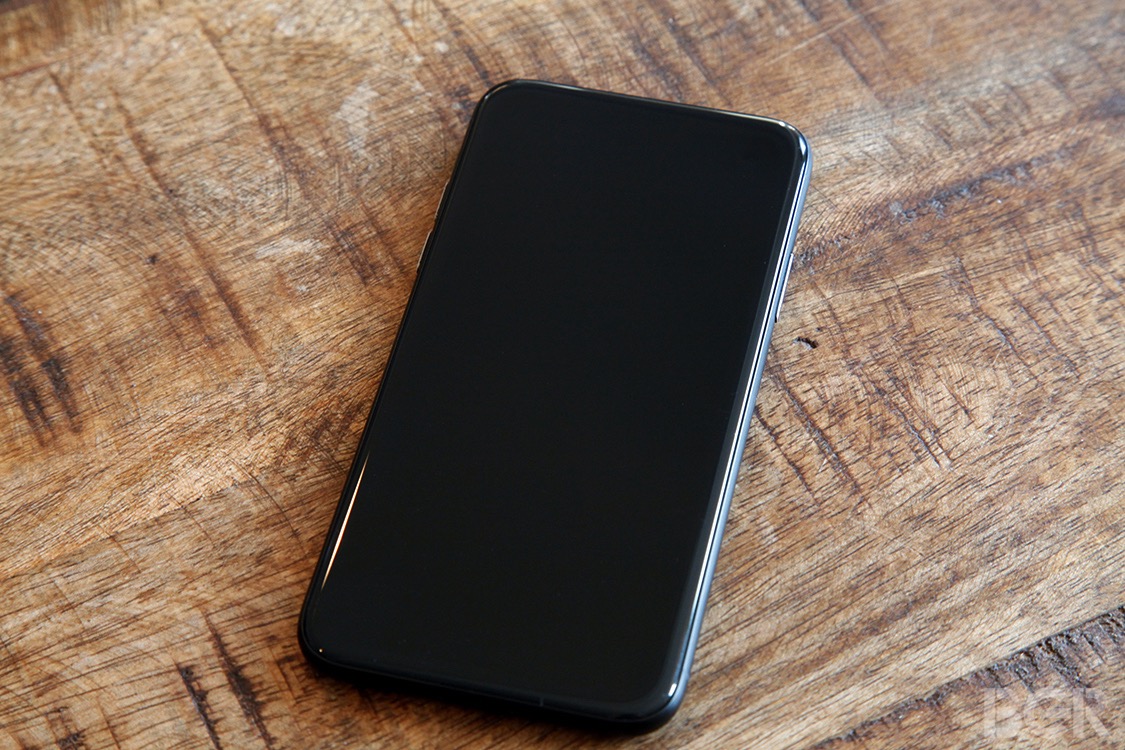 This dummy obviously isn't meant to be an iPhone 8 clone, so it's understandable that the design would be a bit off. That said, it still gives us a very good idea of what we can expect from Apple's upcoming tenth-anniversary iPhone.
The overall design is fantastic. 2.5D glass on the front and back flow perfectly into the rounded metal edges on the phone. It feels fantastic in the hand, and this is just a mockup likely made in some small shop in China. The size of the phone is also as close to perfect as I've ever experienced. I use an iPhone 7 Plus because I like the larger display, but I absolutely hate the size of this beastly phone. We're going to lose some width on the iPhone 8's 18:9 display, but the overall size will be even larger than the iPhone 7 Plus' screen even though the overall size of the phone is much smaller, as you can see in the image at the top of this post.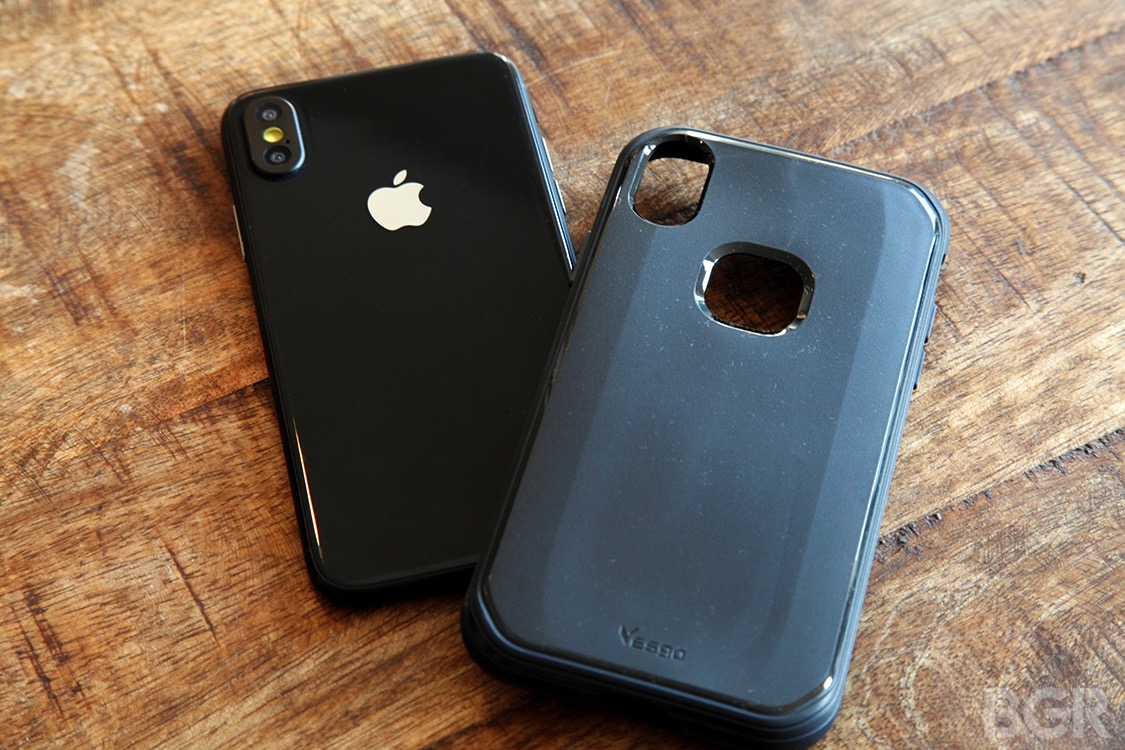 I still have questions. We know there won't be a fingerprint scanner on the front or the back of the phone. Will there be one at all? I've been told by two different sources that there will be a Touch ID sensor integrated into the larger power button on the side, but both sources are relatively new so I haven't reported this information since I haven't yet confirmed it with a tried and true source. Other remaining questions include the name of the phone (it won't be called the "iPhone 8"), the pricing, and what nifty upgrades might be enabled by the new dual-lens rear camera.
Even without answers to those questions, however, I'm already excited about Apple's upcoming new iPhone. It's going to be packed full of new tech, and the design is class-leading once again. Now that I've held a scale model in my hand, I'm more confident than ever that Apple will have a winner on its hands come September.