Apple's upcoming new iPhone 8 is the most hotly anticipated smartphone since 2014, when news first began to leak that the company would finally release larger iPhones. The iPhone 6 and iPhone 6 Plus featured the bigger displays users had been clamoring for, and they also sported a sleek new design that Apple fans loved. But now, three years later, Apple's flagship iPhones still feature a design that is practically identical to the company's 2014 models. The iPhone 7 and iPhone 7 Plus pack plenty of power and new features, but smartphone fans have clearly grown tired of Apple's 2014 iPhone design, and sales are slumping as a result.
The world is long overdue for a fresh new iPhone design, and Apple fans will finally get what they want in 2017 when Apple unveils its completely redesigned iPhone 8. Now, for the first time ever, consumers will get their first look at Apple's reimagined iPhone 8 design in real life.
This coming September, Apple is expected to unveil three new iPhone models. The iPhone 7s and iPhone 7s Plus are believed to be modest updates to the current iPhone 7 and 7 Plus. For the first time, however, Apple is expected to make a significant change to an "S" update's hardware by making the back of the phones glass instead of aluminum. Both new models are expected to support wireless charging, and present technology is unable to pass current as efficiently through metal as it does through glass.
Apple's new iPhone 7s and iPhone 7s Plus will surely be impressive smartphones, but the device everyone is waiting for is the iPhone 8. According to multiple independent reports, the iPhone 8 will feature a bold new design that sandwiches a stainless steel frame between two 2.5D glass panels. The result will supposedly appear seamless, bringing Apple closer than ever to realizing Jony Ive's dream of an iPhone made of one continuous sheet of glass.
The face of the iPhone 8 is expected to feature a new OLED display with a screen-to-body ratio even more impressive than the 83% ratio managed by Samsung's Galaxy S8 and Galaxy S8+. This will reportedly be achieved in part by shifting around the device's internal components, but also by completely removing the iPhone's physical home button.
Here is where reports begin to diverge. We know that Apple has been working for years on technology that will allow it to embed a TouchID fingerprint scanner directly into an iPhone's display, and several reports have said the iPhone 8 will be the first iPhone to feature an embedded fingerprint sensor. But conflicting reports suggest that the required tech isn't yet mature enough to mass-produce at the scale Apple would require for the iPhone 8, so the company may be forced to move the scanner to the back of the handset, as was the case for Samsung and its Galaxy S8.
Everyone hates the iPhone 8 design that has floated around with a fingerprint scanner on the back of the phone, so we can only hope that Apple and its manufacturing partners found a way to make the embedded scanner work. The bad news is we cannot confirm one way or the other at this time. But the good news is Apple's iPhone 8 design has seemingly been finalized, and we're giving the world an exclusive first look at the hotly anticipated tenth-anniversary iPhone.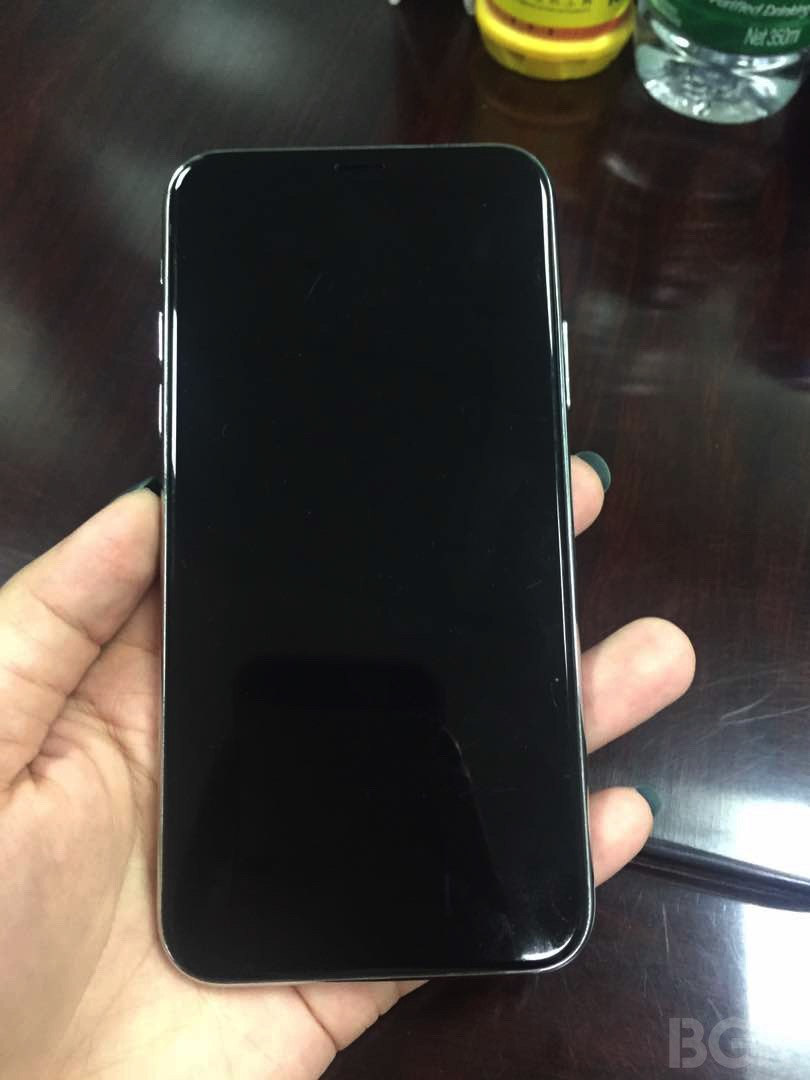 BGR has exclusively obtained photos of an iPhone 8 mockup that is believed to feature Apple's final design. As has been the case in years past, this mockup is thought to have been built using actual finalized schematics that were leaked from the factories that will build Apple's next-generation iPhones.
The mockup doesn't feature any indication of a fingerprint scanner on the back of the phone, however not all markings are present on the dummy, so it's not clear if this is an indication that the phone's TouchID sensor will be embedded in the display.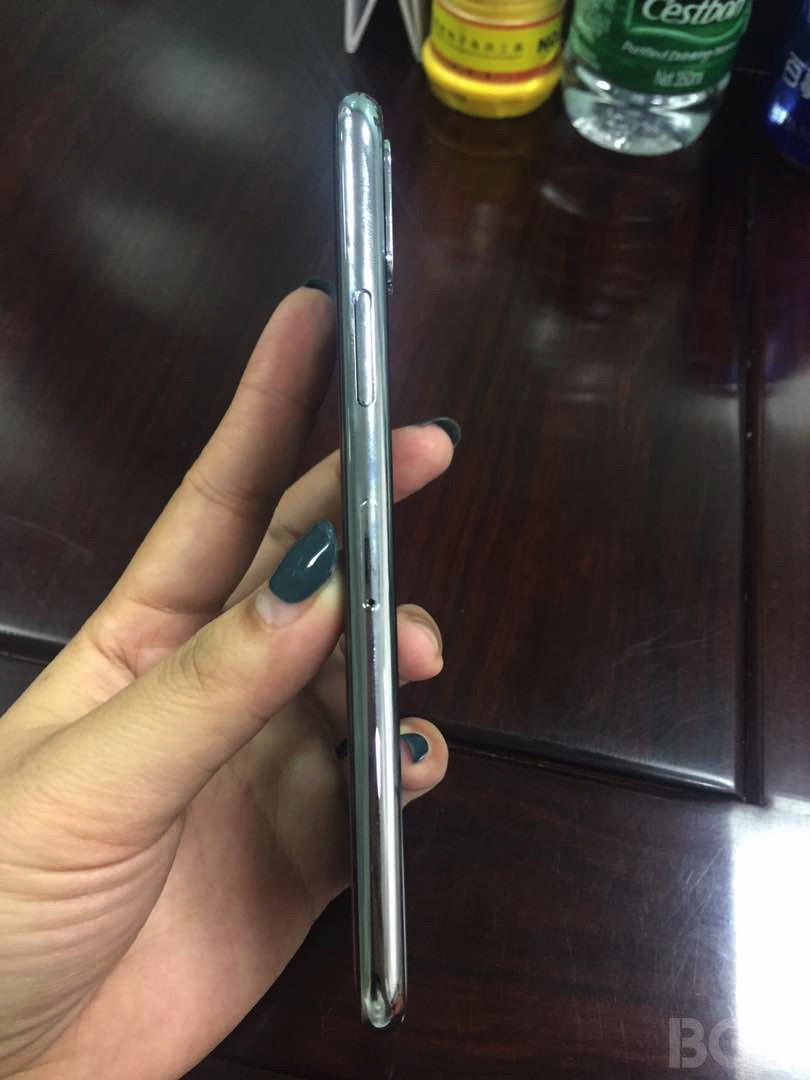 These photos show an iPhone 8 design that is largely in line with recent rumors. The phone features 2.5D glass panels on the front and back that curve slightly at their edges. Sandwiched between them is a polished stainless steel midframe that is rounded as well, perfectly continuing the slope of the 2.5D glass. The result is a smooth design that will likely feel seamless in the hand.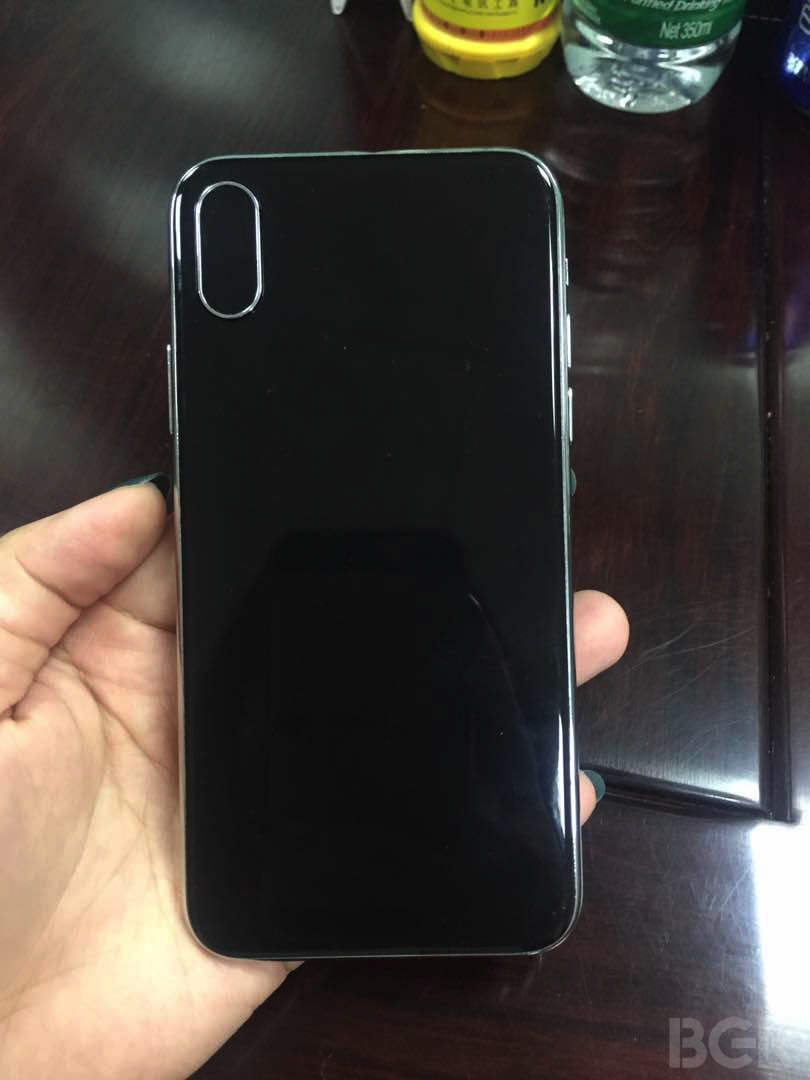 On the back of the iPhone 8 mockup, we can see an oversized "camera bump" positioned vertically rather than horizontally, as is the case on the iPhone 7 Plus. This area of the phone's back is thought to house a new dual-lens camera system, as well as an LED flash and a microphone. Apple's next-generation camera on the iPhone 8 is expected to feature the same optical zoom capability as the iPhone 7 Plus' camera, but it may also enable exciting new augmented reality features that Apple will announce this coming September.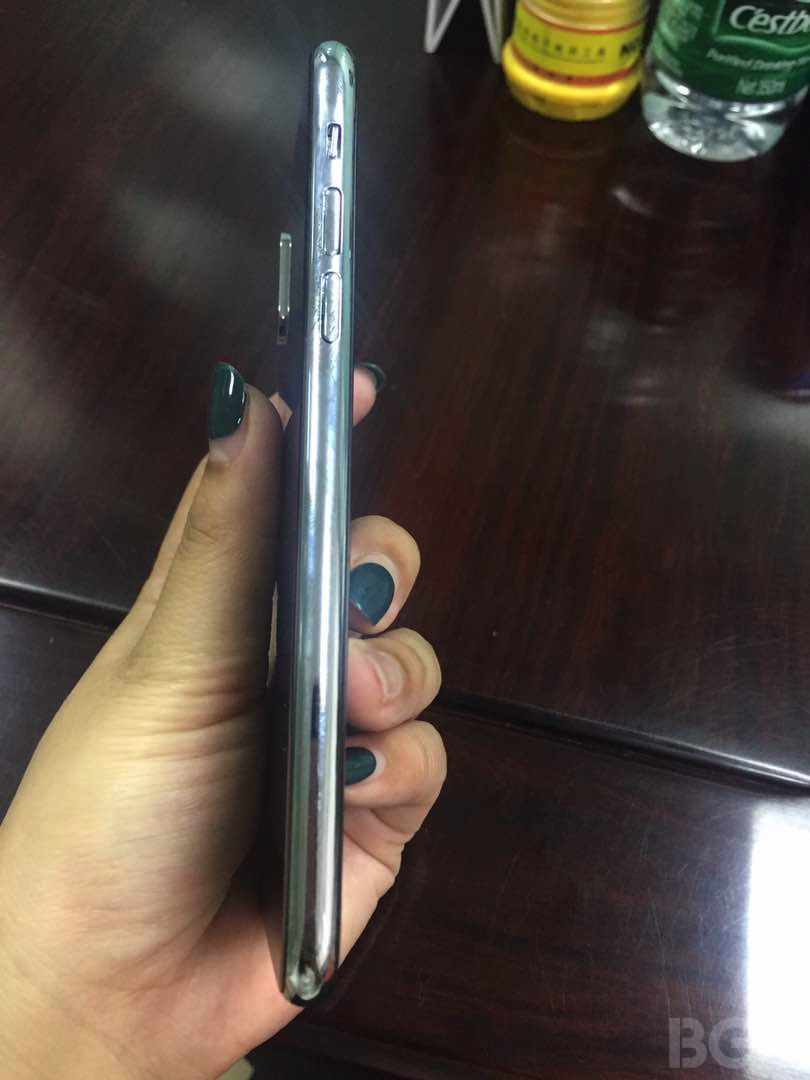 And just in case you're wondering, no, the iPhone 8 will not have a 3.5mm headphone jack.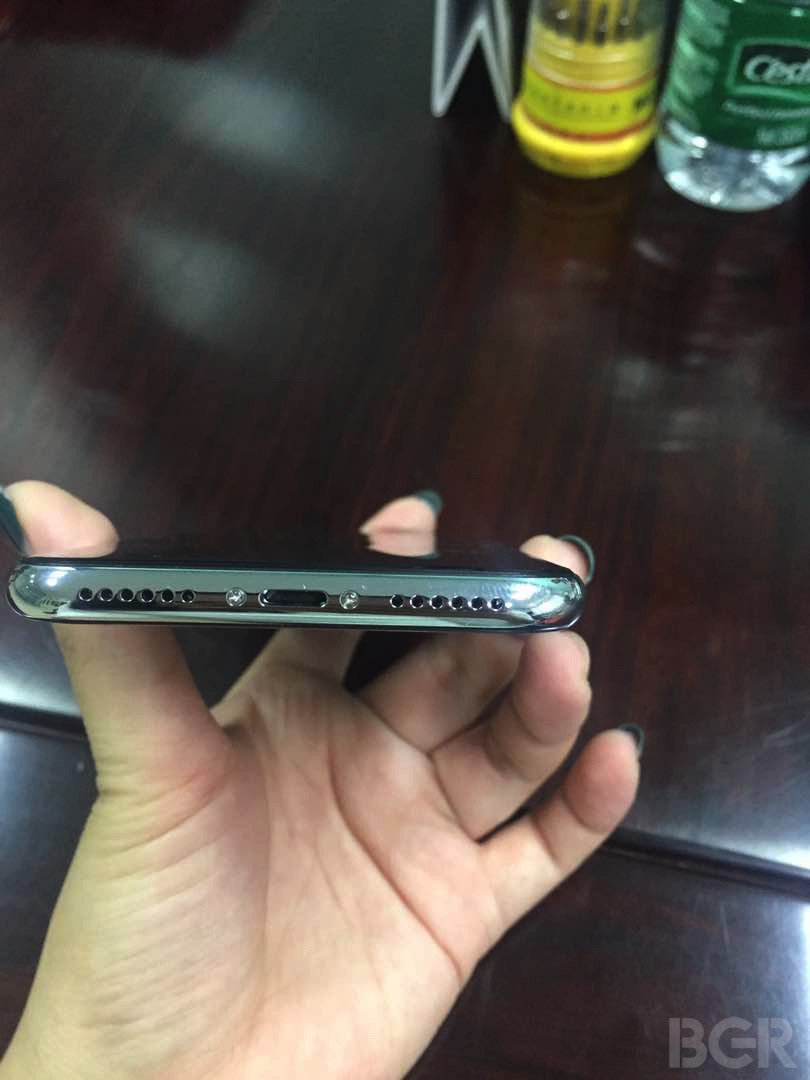 We have about four months to go before Apple finally takes the wraps off its tenth-anniversary iPhone, and there are still plenty of new details left to leak between now and then. In fact, we still don't even know what the new handset will be called. While most people currently refer to the phone as the "iPhone 8," that name has not been confirmed. Other possibilities that have been tossed around include "iPhone X" and "iPhone Edition," which would align with the high-end Apple Watch Edition.
There is indeed much we still do not know, but the iPhone 8's design now appears to be finalized. While BGR's exclusive photos give the world its first look at this sleek new design, we can expect to see more iPhone 8 mockups begin to surface as third-party case makers like Ghostek and Spigen get a jump on building cases for Apple's new iPhone so they're ready at launch. As regular readers will recall, Ghostek was the first case maker to reveal Samsung's Galaxy S8 design when renders of its upcoming cases were leaked earlier this year.
Apple's iPhone 8 is expected to be unveiled this coming September, though its release may be pushed back to October or November if recent rumors of manufacturing difficulties end up being accurate.