Samsung's flagship Galaxy S phones are always among the most hotly anticipated handsets of the year, but the Galaxy S8 is something more. After a tumultuous holiday season that followed the unprecedented cancellation of the company's Galaxy Note 7 smartphone, Samsung must now set itself on a path toward regaining consumers' trust. The company isn't off to a good start at all, in light of recent news that Samsung's leader has been officially named as a suspect in a scandalous political bribery probe that could ultimately see South Korea's president removed from office.
It's a tough time indeed for the world's top smartphone maker by volume, but the company hopes that its upcoming Galaxy S8 flagship will help it turn a corner. Now, BGR has exclusively obtained an image that may be the world's first look at the Galaxy S8 handset.
In a recent post, BGR recapped everything we think we know so far about the upcoming Galaxy S8. We're expecting not one but two new Galaxy S8 models to be released by Samsung this coming April, though conflicting reports can't seem to agree on the form factors. We know one will be the main handset and the second will be a larger version, just like last year's Galaxy S7 and Galaxy S7 edge. What is unknown, however, is whether both phones will feature curved edges or if we can expect a flat Galaxy S8 and a curved Galaxy S8 edge.
In terms of specs, the US model will be powered by the new octa-core Qualcomm Snapdragon 835 chipset, while the global model will feature a similar processor designed and built by Samsung. We're also expecting an updated Quad HD Super AMOLED display that occupies much more of the Galaxy S8's face than we've seen on earlier models. Samsung's signature oblong home button will reportedly be removed so that the bottom bezel can be made smaller, and the top bezel will be smaller as well.
It's currently unclear if the phone's fingerprint scanner will be relocated to the back of the phone, or if it will be embedded beneath the display itself, which is what we're expecting from Apple's upcoming iPhone 8.
Last week, a photo leaked that may have been the first live photo of a Galaxy S8 prototype. The handset pictured matches the descriptions we've read so far in leaks, but the source was an anonymous user on Chinese microblogging site Weibo who has an unproven track record. What's more, there were questions raised by that photo, which shows a phone that doesn't include any physical or virtual navigation buttons.
With the authenticity of that leak in question, an image obtained by BGR on Wednesday may offer the world its first ever look at Samsung's upcoming Galaxy S8.
The image is a render created by third-party smartphone case maker Ghostek. The well-known brand makes cases for iPhones and Samsung Galaxy smartphones, and the render in question shows a Galaxy S8 smartphone inside one of the company's Atomic 3 waterproof cases. While parts of the Galaxy S8 render are obscured by the case, much of the phone is visible.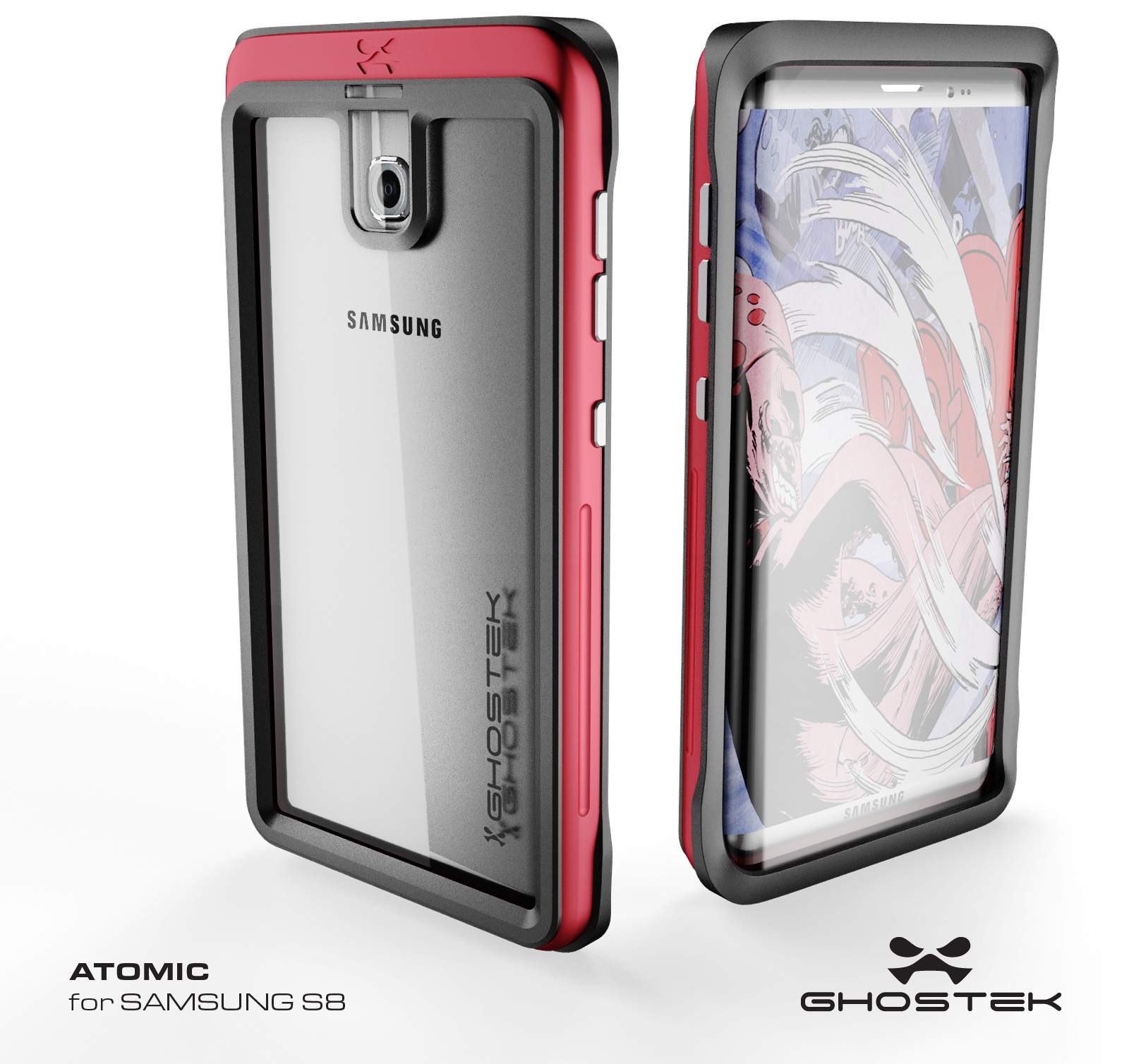 The Galaxy S8 pictured in the image aligns with several rumors we've seen so far. The phone's curved Super AMOLED display occupies a much larger portion of the device's face, and there is no home button on the smaller beneath the screen. Interestingly, there is also no fingerprint scanner on the back of the device, which would mean Samsung's scanner would have to be embedded in the display itself if this image is accurate.
Third-party case makers often get early information about unreleased handsets in order to have cases ready to ship as soon as new smartphones are released. We see it happen time and time again with Apple's upcoming new iPhones, for example. With this image from Ghostek, BGR has been told by a source that the render is based on actual data acquired from factories that produce Samsung phones. This source is well-positioned to know whether or not that is indeed the case, but BGR has not been able to confirm the claims.
Samsung is expected to unveil its new Galaxy S8 smartphone lineup during a press conference in either February or March, ahead of a global release that should take place sometime in April.