With Apple's big WWDC 2017 keynote and the unveiling of iOS 11 now behind us, attention is quickly turning back to the most hotly anticipated launch of the year. That's right, Apple's next-generation iPhones. Rumors surrounding the iPhone 8, iPhone 7s, and iPhone 7s Plus have been swirling since 2016, even before the iPhone 7 was released. Now Apple's plans for its new iPhones have been finalized — according to the rumor mill at least — and a new leak claims to reveal the finished designs of both the iPhone 8 and the upcoming new iPhone 7s Plus.
Twitter user @VenyaGeskin1 is back with new drawings and the claim that mass-production of Apple's next-generation iPhone models has begun. His sources are unproven and his depictions of Apple's upcoming iPhone 8 have morphed over time, but over the past few weeks Geskin seems to have landed on a single design that is believed to resemble the next-generation iPhone Apple plans to release later this year.
Now, the user has posted a new drawing of that iPhone 8 design, which was obtained from an unnamed source: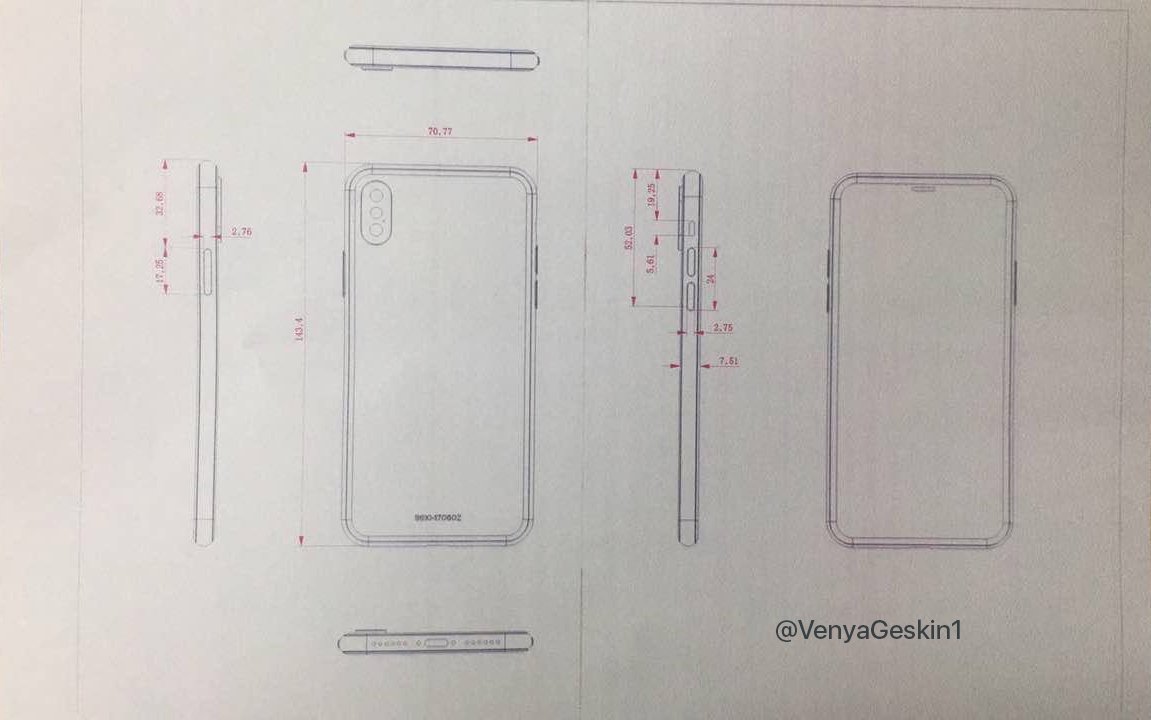 The drawing shows an iPhone 8 design that in line with what we've seen and heard in the past. The phone is expected to be about the same size as Apple's current iPhone 7 with a 4.7-inch display, but it will squeeze in a 5.8-inch OLED screen with narrow bezels all the way around it. Apple's iPhone 8 is also expected to feature a vertically oriented dual-lens camera on the back, similar to the one pictured in the drawing above.
Geskin also posted a second drawing on Twitter that is said to show the design of Apple's new iPhone 7s Plus. As expected, the phone in the drawing looks exactly like Apple's current iPhone 7 Plus.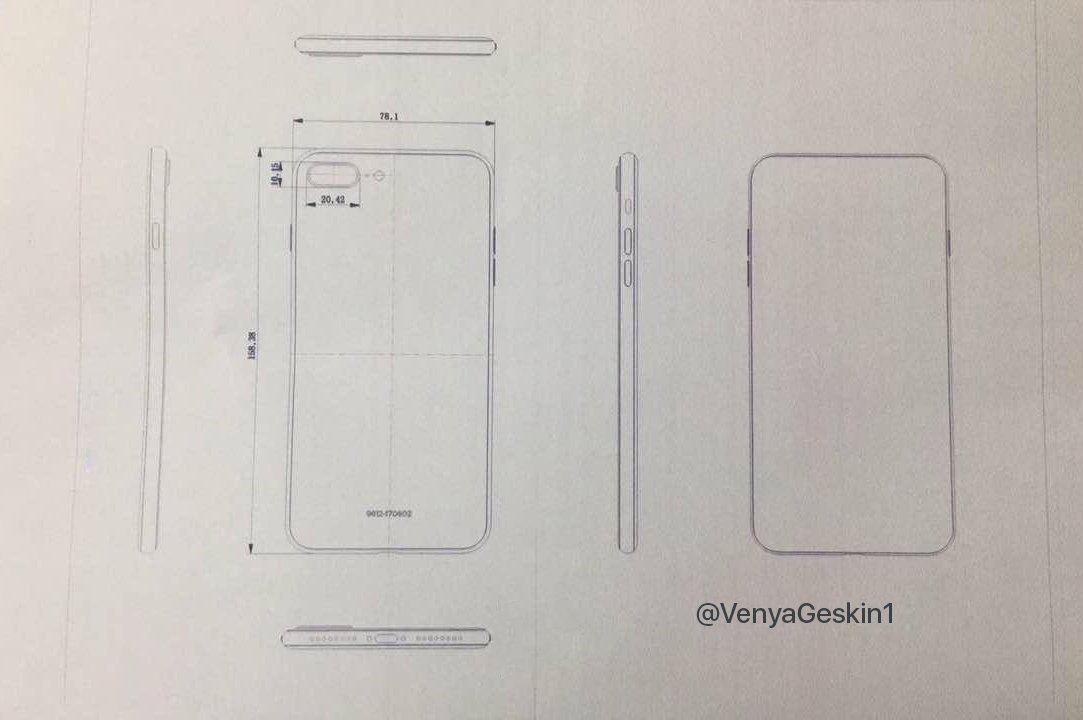 The leak posted today by Geskin seems to be far more in line with reality than some of his earlier "leaks," though he still appears willing to post anything and everything he gets from Chinese forums and from sources that are dubious at best. Earlier this week, he posted the following tweet:
https://twitter.com/VenyaGeskin1/status/871418883948892160
It's unclear what an "alloy of glass and metal" would entail, but mixing glass and metal into a single compound would be akin to mixing oil and water into a single compound. While it's certainly possible that Apple will use some sort of unique strengthened glass on the back of the iPhone 8, Apple obviously doesn't manufacture its own housings and no rumors have emerged at this point from any of the company's suppliers.