One of the biggest changes coming to the iPhone this year is the removal of the physical home button that's tied to various critical functions. The features will remain, but the button is going away on the iPhone 8 to make room for more screen real estate. We do expect a virtual home button to be present on the screen, but we have no idea how Apple will do it. However, a designer already imagined different ways to improve the current home button experience with the help of a virtual one.
Clues from the HomePod firmware already revealed that there's going to be a virtual home button area on the phone that will disappear in certain apps. Designer John Calkins posted renders on Behance that show what a "HomeBar" area would look like on an "iPhone Pro" that's running iOS 12.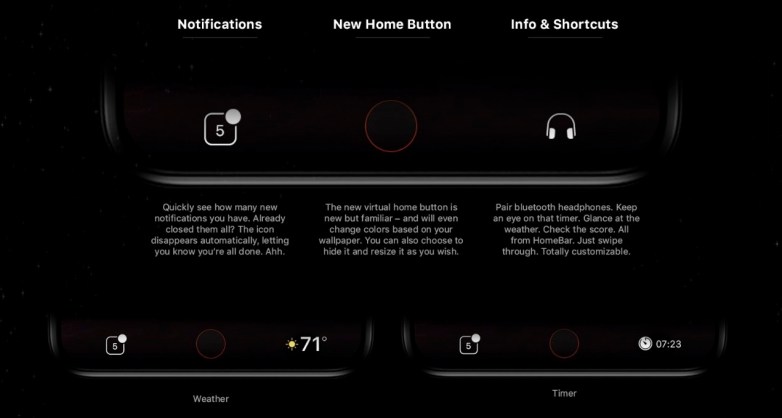 Calkins imagined a home bar section at the bottom of the screen that would display contextual content flanking a virtual home button that remains centrally located.
The Home Bar would be able to display notification alerts, temperature, alarms, and app-specific shortcuts. If the concept sounds familiar, that's because it's similar to the MacBook's TouchBar.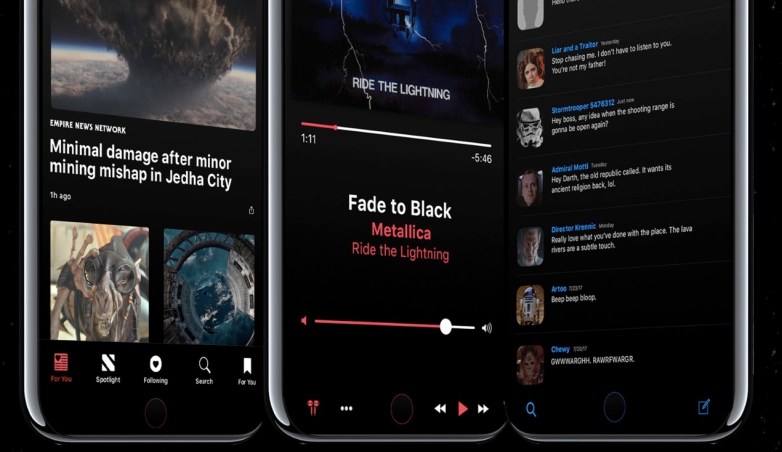 The Home Bar would disappear when playing a video in Calkins' vision, but it would be present on the screen while in other apps, as seen in some of these images. Furthermore, this iPhone would have an always-on display.
This is just a concept, so don't get too excited about it. But it sure looks like something we could see on an iPhone real soon. In fact, the only thing that's "wrong" with Calkins' home button design is the fact that his iPhone Pro is running iOS 12 instead of iOS 11. Let's remember that Apple hasn't yet given us the full iOS 11 picture. It left out the many iPhone 8-specific features at WWDC in June, and the virtual home button is certainly one of them.
Check out the more images showing this concept at this link.