You know the drill: Samsung launches a hot new Galaxy phone during a splashy event, and the hits at Apple keep on coming. That's understandable, considering that Samsung has always used anti-iPhone propaganda to sell its Galaxy phones. During its event earlier this week, Samsung took several shots at Apple while presenting the impressive new Galaxy Note 7, with one of them standing out in particular.
Samsung attacked Apple for a feature the upcoming iPhone is only rumored to have, or lack: the headphone jack. That's not even confirmed, but pretty much everyone in the room got the joke Samsung made, without needing any other explanation.
But I'm thinking that joke will come back to bite Samsung right on the behind, as the company will surely copy some of the iPhone 7's new features soon enough.
DON'T MISS: Leaked video shows a real iPhone 7 in action for the first time ever
"You want to know what else it comes with? An audio jack," Samsung's Justin Denison said while presenting the new Note, as the audience burst into mild laughter. "I'm just saying." And no, Samsung was not making fun of two existing Android devices that have ditched the headphone jack, including the new Moto Z.
You can see Denison deliver the joke in the following clip:
Many people think Apple is removing the headphone jack to make the iPhone thinner, but the best explanation is this one: It's preparing for a radically redesigned new iPhone that will offer a bigger screen and possibly a smaller body.
The headphone jack takes a lot of space underneath the display, so ditching it to reduce top and bottom bezels is a no-brainer — especially since revenue from wireless headphone sales has already exceeded wired headphones. And that's not the only thing Apple is doing to potentially increase the screen-to-phone ratio. This year's iPhone is also rumored to pack a redesigned capacitive home button that you can't press. In the future, the home button could be incorporated into a wraparound screen with the Touch ID fingerprint sensor embedded beneath it.
Also, removing a potential waterway like the 3.5mm headphone jack might be in Apple's best interest to make the iPhone more water-resistant.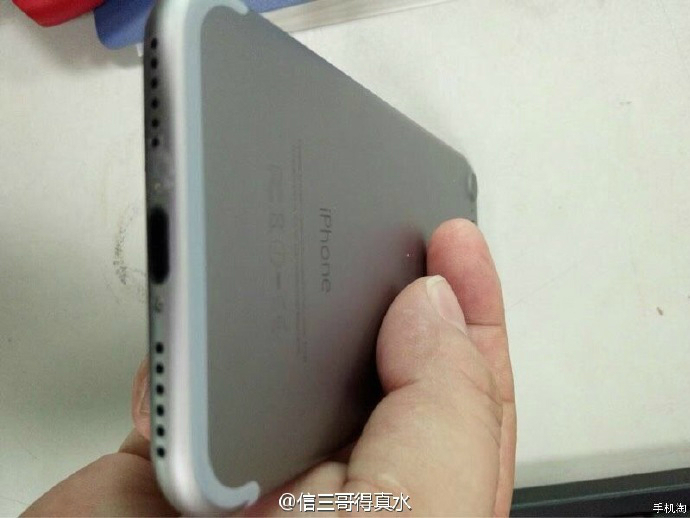 So how will Samsung copy the iPhone? It'll probably remove the headphone jack as well, and it might even ditch the home button too in future Galaxy S and Galaxy Note flagships. Just wait for Apple to use the curved smartphone design that Samsung introduced to the market and take it to a whole new level.
And it's Samsung's desire to reinvent the smartphone, its research in curved displays, and it's desperate need to hold onto Apple's iPhone supply business that will help Apple come up with iPhones that feature curved AMOLED displays, as well as iPhones that don't have headphone jacks or physical buttons. Let's not forget that Samsung wasn't too eager to ditch microUSB for USB-C either, but it ultimately did so in the Note 7. The company might follow a similar path with the headphone jack as well.
While Samsung might not hurry to copy the 2016 iPhone, it will surely replicate some of the features of next year's tenth-anniversary iPhone. And down the road, we guarantee it will release plenty of smartphones without any 3.5mm headphone jack.