It seems entirely out of character for Apple to release this year's iPhones in a new color just one year after introducing rose gold into the iPhone lineup. Two new colors in two consecutive years? 2016 is shaping up to be anything but a conventional year for Apple, though. Ahead of what many industry watchers expect to be a major redesign next year, Apple's new iPhone 7 and iPhone 7 Plus for 2016 are going to be somewhat minor updates, at least where the phones' design is concerned.
It's looking like Apple's new iPhone will be more like second "S" models than the fresh new handsets many Apple fans were hoping for, so Apple needs to pull out all the stops in order to help drive sales. And according to newly leaked photos, one of those stops may indeed be a fresh new color option for the iPhone 7 and iPhone 7 Plus.
MUST SEE: Crazy iPhone trick turns your wallpapers into optical illusions
Rumors popped up some time ago suggesting that Apple's new iPhones for 2016 will come in a brand new color. Some reports suggested it would be a new deep blue color that might help set Apple's iPhone lineup apart from the crowd now that phones matching Apple's Space Gray color have become so popular. Other reports suggested Apple might go back to the early days of the iPhone and reintroduce a black color into its iPhone 7 lineup.
I would love to see blue happen, and one look at this photo will make you want a deep blue iPhone 7 as well. If a new leak is to be believed, however, this year's new iPhones will actually ship in black.
Twitter user The Malignant dug up a pair of photos from Weibo that he says show an iPhone 7 mute button in black. The button pictured in the images indeed appears to match the look of Apple's previous buttons, and there's no question that it's shown in a color that Apple does not currently offer.
Here are the photos in question: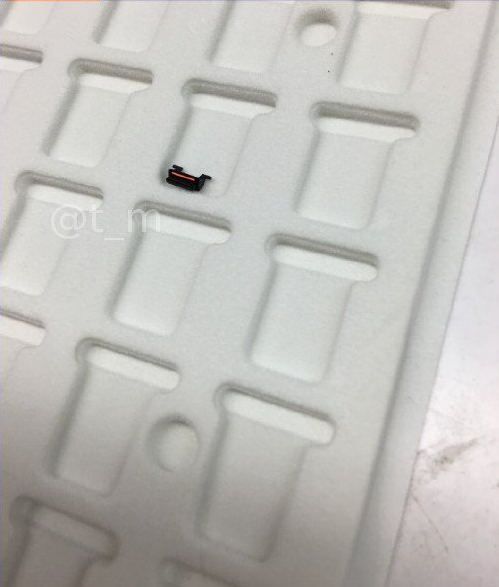 This Twitter user has posted genuine iPhone leaks in the past, and he is confident that these photos were indeed taken at the "same plant who supplies SIM slots," or SIM trays, for Apple's iPhone lineup. At the same time, we still haven't heard anything from a tried and true source about a new iPhone 7 color option, so nothing is set in stone for the time being.