As the release date for Apple's next-generation iPhone 7 and iPhone 7 Plus/Pro quickly approaches, the rate of leaks is picking up pace. Big time. We already know almost everything there is to know about Apple's upcoming new iPhones, though there are still a few big questions that remain unanswered. For example, will they even be called the iPhone 7 and iPhone 7 Plus or Pro? And will the stars of the show simply be the tweaked design and improved specs or does Apple have some special new features in store for us?
We're still waiting for answers to those questions and more, but there's plenty that we already know with precious little doubt — and the iPhone 7's new look is at the top of the list. While we've seen dummy units and mockups dozens of times at this point, however, we've yet to see a real iPhone 7 that's actually powered on… until now.
DON'T MISS: Video: The 15 best new features in iOS 10 beta 3
How many times have we seen mockups of the iPhone 7 leak at this point? These dummy units are assembled either from actual iPhone 7 parts stolen from Apple's manufacturing partners like Foxconn, or they're build in other factories using actual iPhone 7 schematics (which were also stolen from Apple's manufacturing partners). While the devices pictured in these cases aren't real iPhone 7 units, they are most likely near-perfect replicas of the iPhone 7 Apple plans to launch in September.
Of course, there's nothing quite like the real thing.
With iPhone 7 and iPhone 7 Pro production in full swing ahead of the handsets' hotly anticipated release in almost exactly two months, real iPhone 7 units have apparently started to escape from facilities belonging to Apple's manufacturing partners. And now, photos of what may be an actual iPhone 7 with the power turned on have been published for the first time.
The images in question appear to show a rose gold iPhone 7. They were originally posted to Weibo and then republished by anonymous Twitter user The Malignant. There are four photos in total, and they're all included below.
UPDATE: There have been claims made that suggest these photos are fake.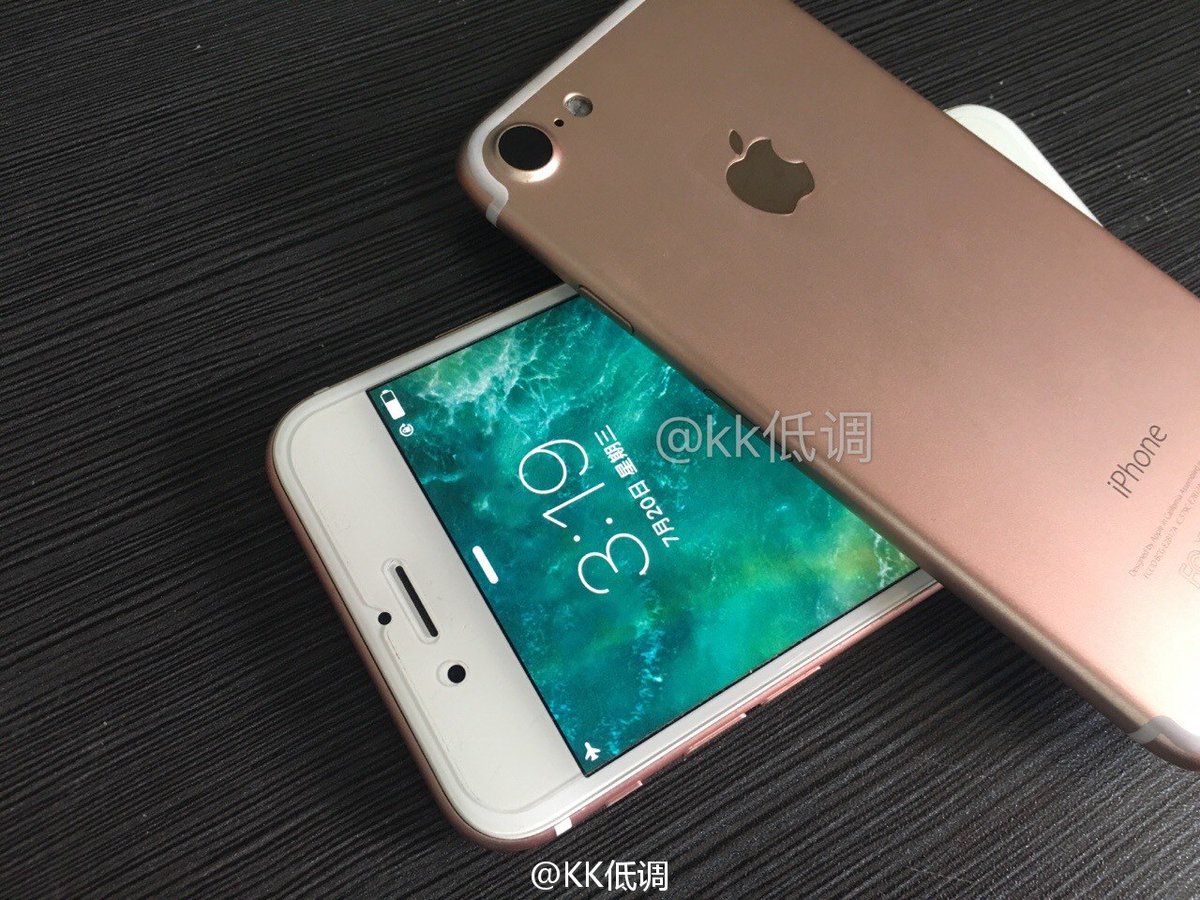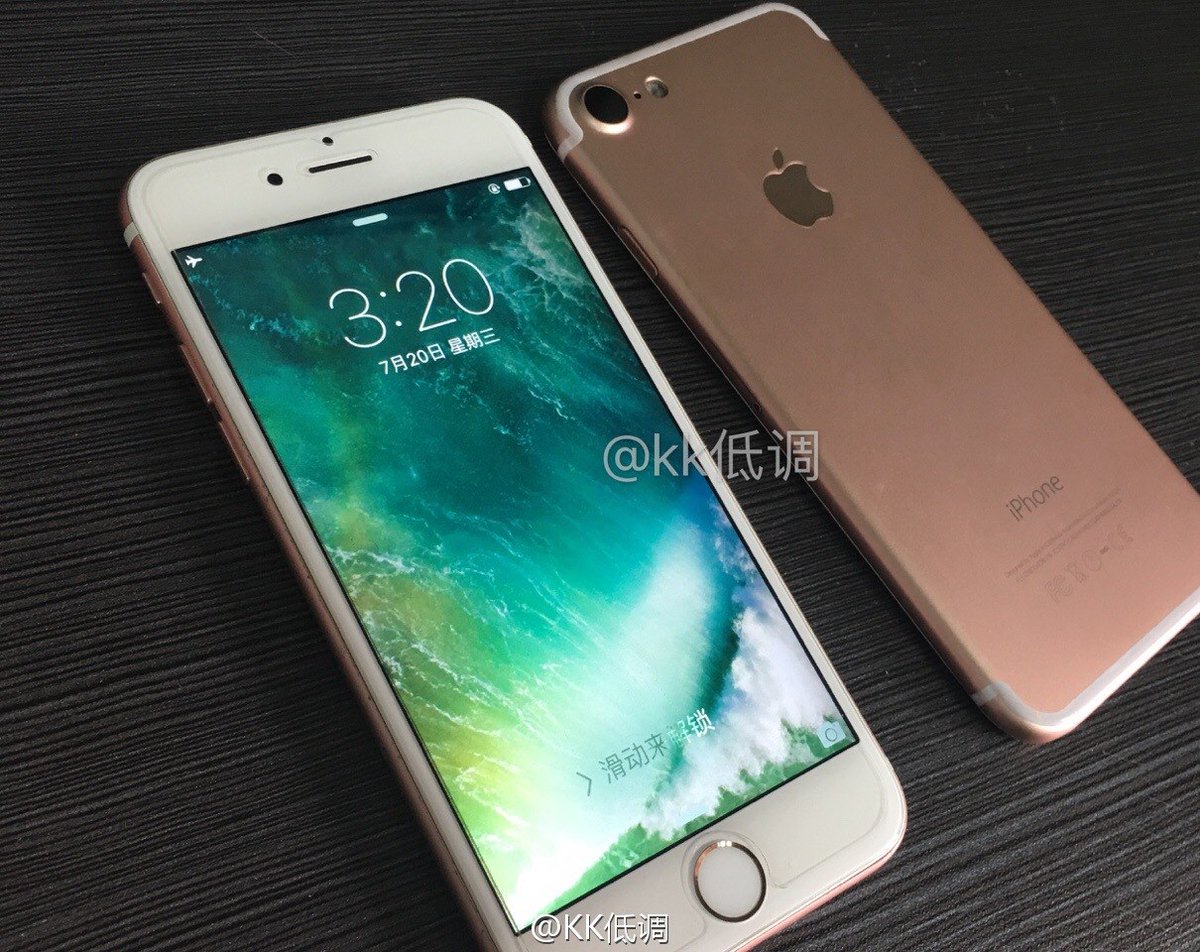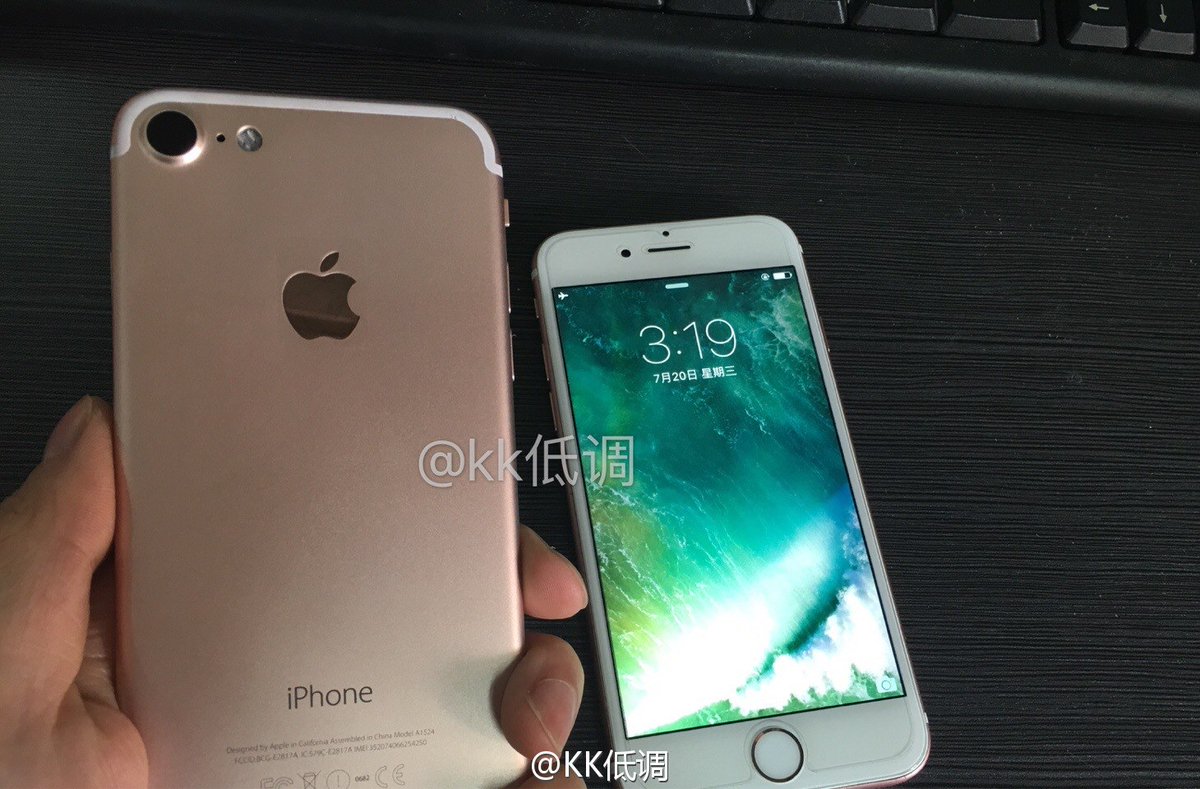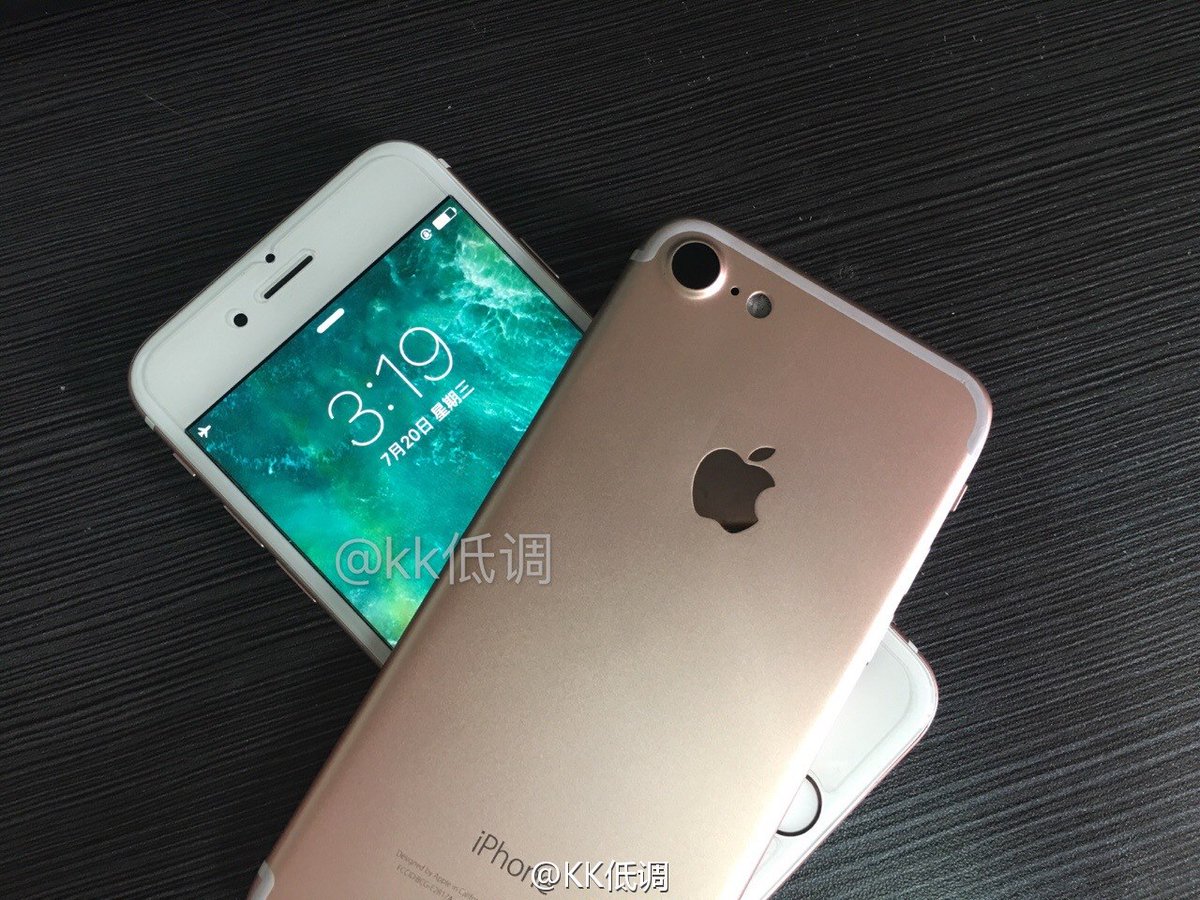 Apple's next-generation iPhone 7 and iPhone 7 Pro are expected to be unveiled in early or mid-September and despite an initial wave of claims that the phones seem "boring," it now appears as though they'll be bigger updates than we initially expected. Seriously, does this phone sound boring to you?