With Apple's big iPhone 7 and iPhone 7 Plus unveiling expected to take place just over three weeks from today, you can expect the steady flow of leaks we've seen over the past month kick into high gear. Solid reports suggest that Apple is set to unveil its next-generation iPhone lineup on Wednesday, September 7th. The phones should then be made available for preorder that Friday ahead of the initial release in the first round of markets the following Friday.
We might still have a bit of a wait left before Apple's newest iPhones finally become official, but the picture gets clearer and clearer with each new leak. Today, to start off Apple fans' week on the right foot, we've got two new iPhone 7 Plus leaks to enjoy.
MUST READ: The iPhone 7 is going to be so much more exciting than you think
At this point, it seems like just about all of the key details about the new iPhones' hardware have been revealed. We know we're in store for two new models, the smaller iPhone 7 and the larger iPhone 7 Plus or Pro, and we likely know about most or even all of the big changes Apple has in store. The smaller iPhone 7 will feature an upgraded camera, redesigned antennas, no 3.5mm headphone jack and a slightly thinner body. Then the larger iPhone 7 Plus should sport all those changes in addition to a new dual camera setup and possibly a Smart Connector port on the back.
Of course, knowing all that is one thing but seeing it is another.
The latest in a string of leaked photos shows an iPhone 7 Plus mockup in Rose Gold, which was one of the most popular color options for the iPhone 6s and 6s Plus since it was new for 2015. MobiPicker, the blog that posted the photo from an unknown source, suggests that the model pictured might actually be a real iPhone 7 Plus, but there are several indications that it's just another dummy unit such as the font used in the iPhone logo and the alignment of the text beneath the logo.
Of course, Rose Gold is old news at this point. Much more interesting is a new video and a leaked set of photos from well-known anonymous Weibo user KK, which show Apple's next-generation iPhone 7 Plus in the new color that has everyone so excited: Space Black. The unit shown here is also believed to be a mockup based on actual schematics that were leaked from Foxconn, but it could reveal Apple's new look that will replace the Space Gray color option in 2016.
You'll find four photos of the Space Black iPhone 7 Plus mockup below along with an embedded video. And if that's not enough for you, be sure to check out this video that shows a working iPhone 7 in action for the first time ever.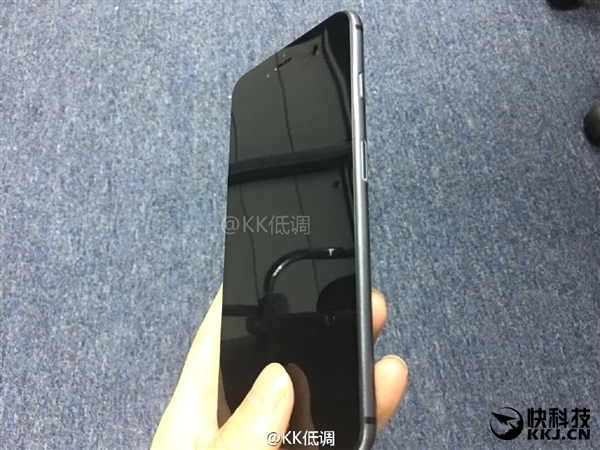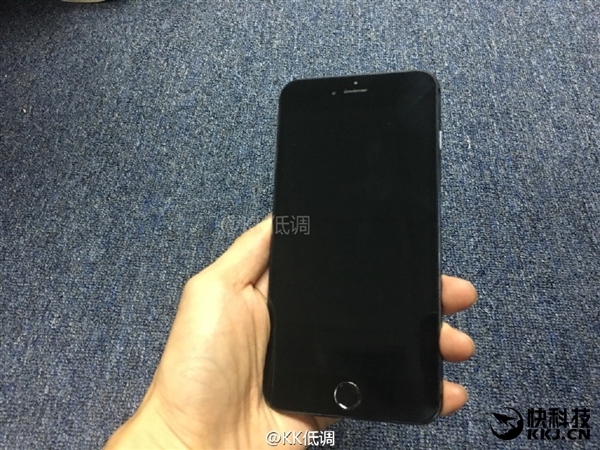 #iPhone7 Pro damn sexy in dark flavour.
Thanks for direct sharing KK Low Profile pic.twitter.com/YaNFh6Kd9U

— The Malignant (@the_malignant) August 12, 2016