We're less than a month away from seeing the official unveiling of the iPhone 7, but why wait? By my count, we have approximately seventeen million leaked photos and renders of the iPhone 7 and 7 Plus. Some are good, some are bad, most are blurry. But they're all here, in all their glory, ready for inspection.
DON'T MISS: 7 awesome iOS 10 features you didn't know existed
The first iPhone 7 image we saw was a concept from Martin Hajek. His render looks very similar to the iPhoen 6s, so it's probably right on the money. The big differences are a Force Touch home button, and slim top bezel that reduces the size taken by the front-facing camera and speaker. It's a great render, and not technologically impossible for Apple. There's a good chance we'll see some of those features on the 2017 iPhone, from what we've been hearing.
Next up was another concept, this time from YouTube. It was published by ConceptsiPhone, and while it vaguely followed Apple's design language, it looks way off with hindsight. Doesn't mean it's bad though — I love the small bezel and rounded back, reminiscent of the Moto X. Edge-to-edge glass is a nightmare, though, so I'm happy Apple doesn't seem to be pursuing that too hard.
A very different concept came from GdgtCompare, which took a lot of design liberties from the iPhone 4 and 5 series. It's a trip back to the flat-edged design that the iPhone SE still sports, but with upgrades like curved glass to make it truly modern. Personally, I hate the glass back on the 4-series iPhones — or at least, how easily they crack.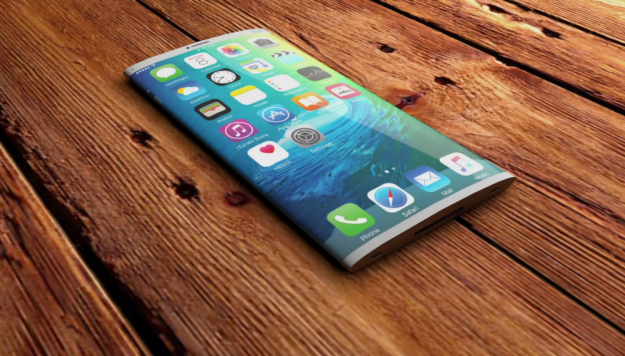 Most concepts and renderings stuck with traditional Apple designs to make a realistic guess at what the iPhone 7 will look like. But some of the designs are a lot more radical, showing the kind of radical rethinking of the iPhone that we're expecting to see for the 10th anniversary iPhone next year. Curved edges, thin design and zero bezel make this phone almost impossibly good to look at, but the practicalities make me wince. There's definitely no space for a headphone jack on this phone, that's for sure.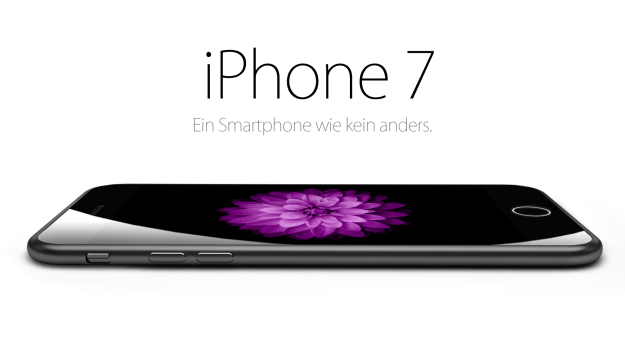 December saw us get one of the most realistic iPhone concepts yet. German website Handy Abovergleich posted an image thinking about what the iPhone would look like without a headphone jack. The concept isn't very original — it's really just an iPhone 6 with no headphone jack and thinner antenna lines — but as a result, it's probably pretty bang-on what the iPhone 7 will look like.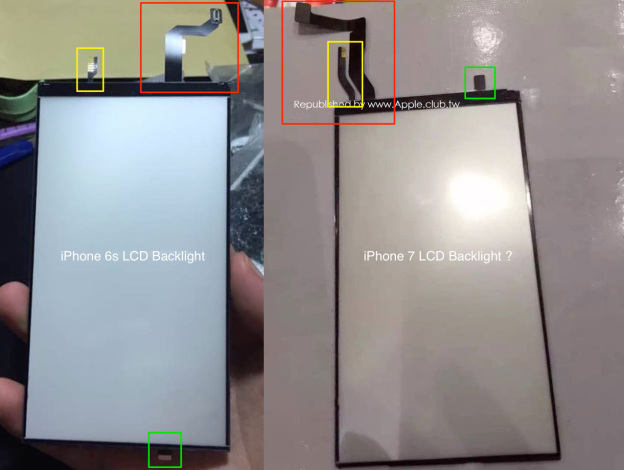 As soon as the clocks turned to 2016, we got our first actual leaked image. Nowhereelse sourced a photo of the iPhone 7's backlight — not the most important internal component, but one that provided some clues at what kind of device we'll be looking at come September. It's about the same size as the iPhone 6s backlight. It wasn't a surprise that Apple was planning on sticking with the 4.7-inch screen size, but welcome nonetheless.
My favorite concept was made by graphic designer Arthur Reis, and it's realistic and beautiful all at once. It takes inspiration from the old square-edged iPhones, but rounds off the 90-degree corners to make it a little easier to hold. It looks like the perfect mashup of the iPhone 5 and 6, which means Apple will almost certainly never make it.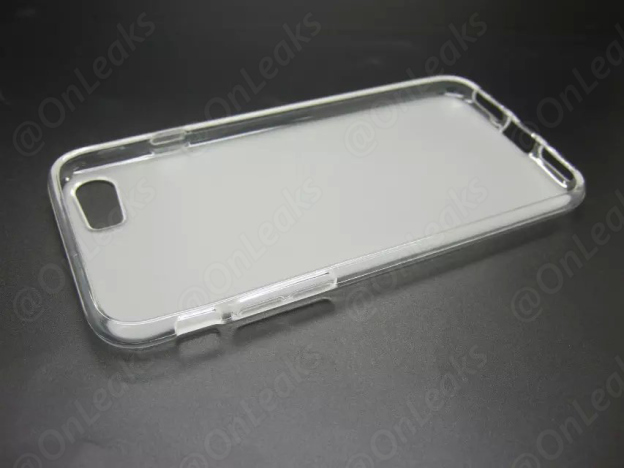 Our next leak of a physical thing wasn't another iPhone 7 part, but instead a dive into the murky world of leaked iPhone cases. The first purported iPhone 7 case hints at a design familiar to the iPhone 6, but with no room for a headphone jack. Harbinger of things to come!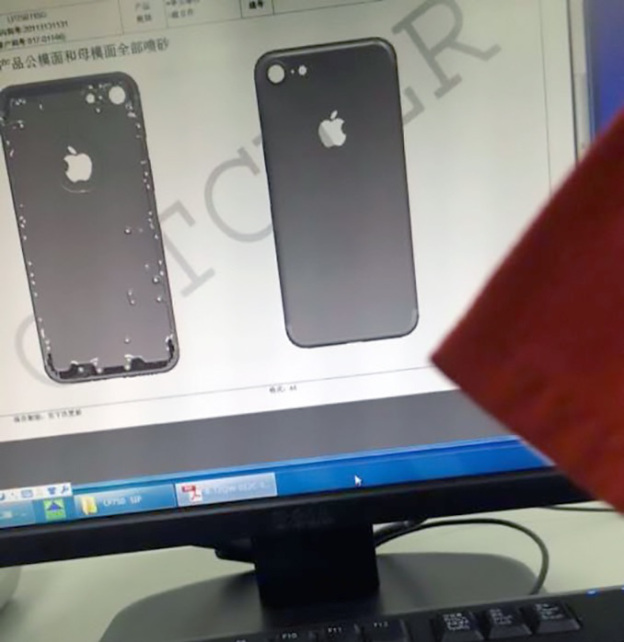 The first real look at the outside of the iPhone 7 came in true leaked-photo style: a blurry photo of a render on a computer monitor. Not exactly definitive, but in hindsight, this leak looks pretty accurate. The back is similar to the iPhone 6, but with no antenna lines and a more integrated camera design. All our most recent reports point to this leak — from early March! — being right on the money.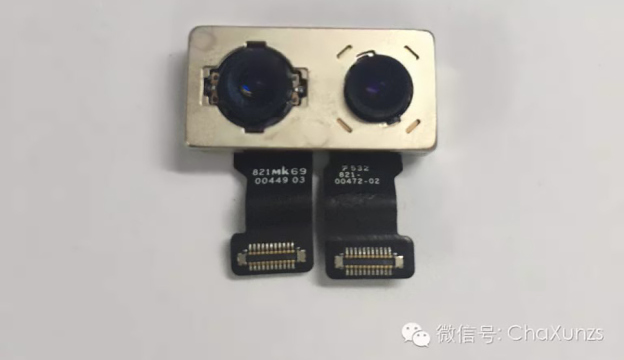 That case leak was just the tip of an iceberg. The next day, we got a peek at the dual-camera module that will likely be in the iPhone 7 Plus. This is the earliest photo confirmation I can find of the dual-camera rumor, which is one of the most persistent (and realistic) rumors about big changes to the upcoming iPhones.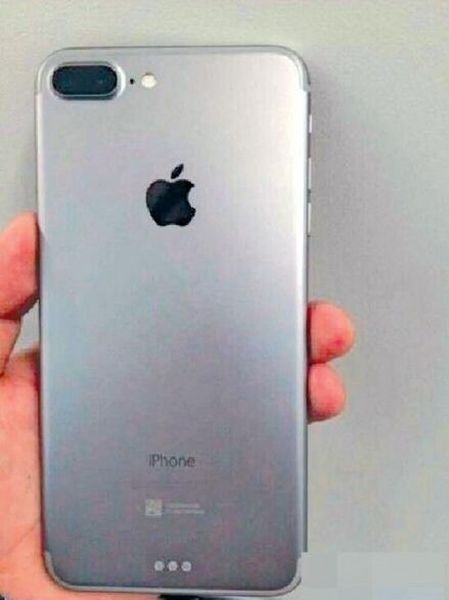 By the middle of March, iPhone 7 leaks had become so passe that the iPhone 7 Plus (or Pro?!) leaks started coming out of the woodwork. The first iPhone 7 Plus leak, complete with the dual-camera system that has become so familiar, was published by Chinese site Bastille Post. This image included a Smart Connector interface along the bottom, a rumor that's been up and down in popularity for the last few months. We're still not entirely clear how a Smart Connector interface or accessories would work with the big iPhone.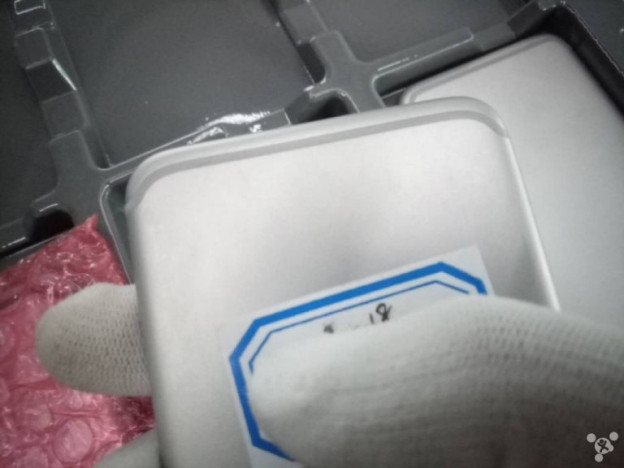 The back case has been one of the most heavily-leaked components of the iPhone 7, and we got another look at the antenna lines in March. Nowhereelse showed off a case with a single-antenna line. The lines have been one of the most complained-about features on the iPhone 6, and speculation is rampant as to how Apple will get rid of them while avoiding another Antennagate.
While all the plausible leaks were going on in March, a few more outlandish images continued to trickle out. One of the most suspect was this purported photo of an iPhone 7 without TouchID sensor or button. Those were supposedly integrated into the display, something we're not expecting to see until the 2017 iPhone.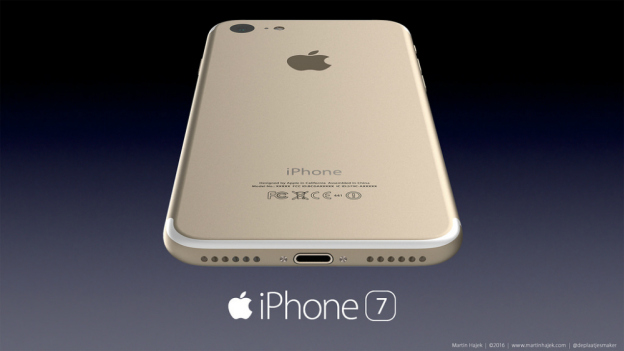 With enough leaked photos in the open that we had a good idea of what it would look like, designer Martin Hajek put together his usual set of renders of the iPhone 7. The redesigned antenna lines stand out, as does the camera sitting flush with the body, and the lack of 3.5mm jack.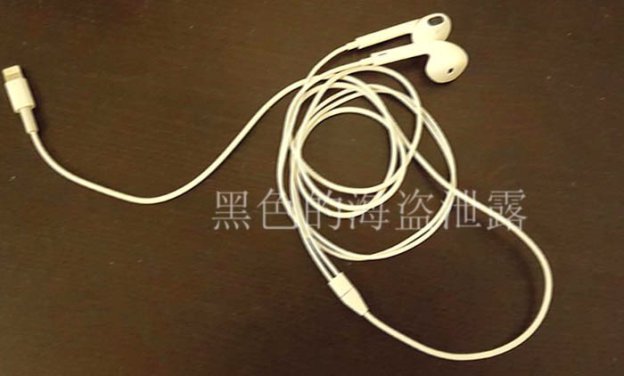 As the rumors about the iPhone 7 losing that headphone jack picked up speed, we saw our first image of what would replace the classic Apple EarPods. It made sense that they'd just look like regular EarPods with a Lightning connector on the end, so that's exactly what photo leaked to the wild. We have no idea if this is a real image or just a DIY job that someone with a spare pair of EarPods made, but it's likely a good match with the real thing.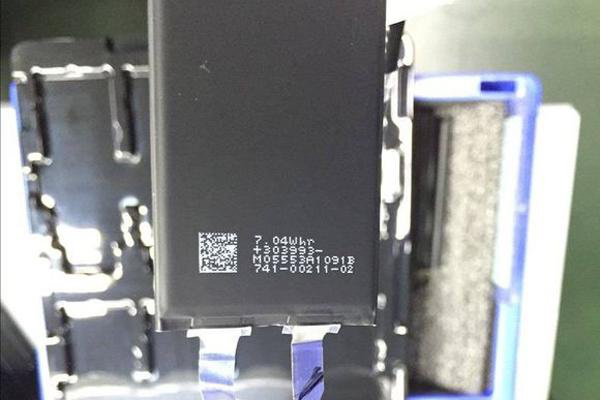 One of the justifications for killing the 3.5mm jack is that it would allow a slightly bigger battery, fixing one of the iPhone's longest-standing problems. So, as you'd expect, we got a look at that bigger battery in late March. It's exactly what you'd expect: looks like an iPhone battery, but with 7.04 Whr rather than 6.61 in the iPhone 6s.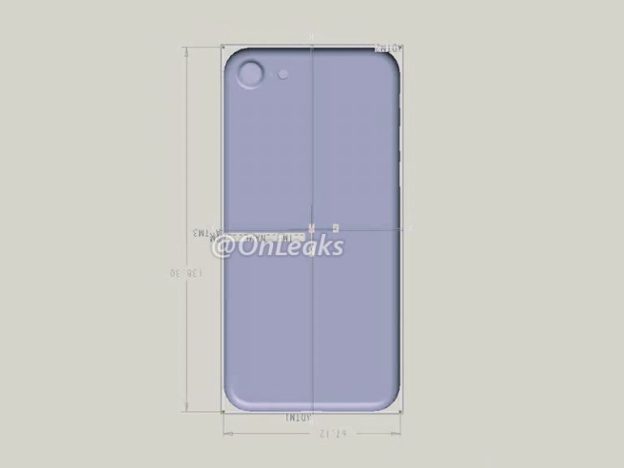 After all the blurry leaks of the back case of the iPhone 7, it's about time that we had some clarity and engineering precision. Cue the ever-reliable @Onleaks, who came up with a technical drawing of the back case, including precise measurements.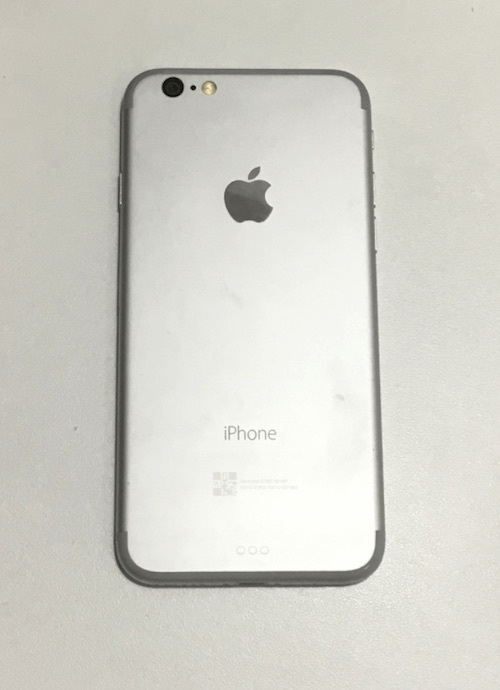 From technical drawings, we go straight to dummy units. Macrumors found this silver iPhone 7 dummy. It's mostly similar to the designs posted before, although the camera is clearly smaller and in a different place to most other leaks.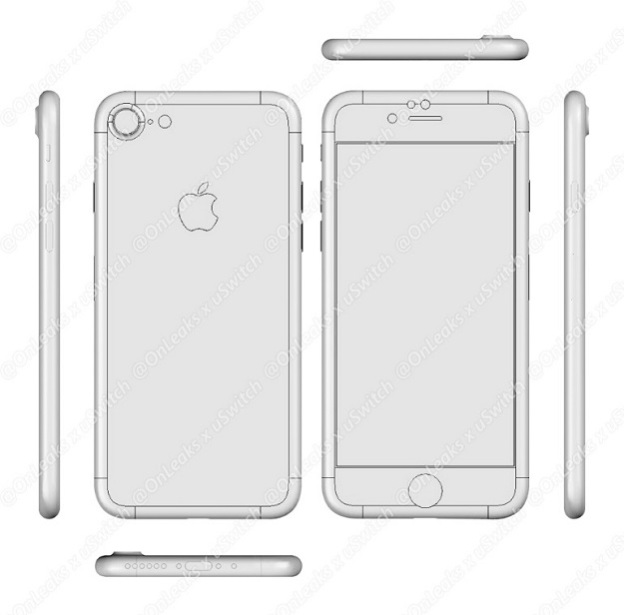 USwitch then got its hands on supposed drawings of the iPhone 7, via an Apple sub-contractor. They look like exactly what we're expecting the iPhone 7 to look like, minus a change to the edge that could be due to a case. No headphone jack, bigger camera — sound familiar?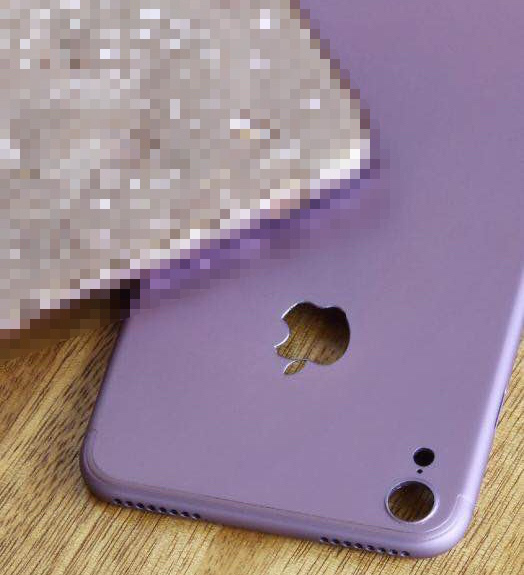 A more unusual leak was this version of an iPhone 7 case from OnLeaks at the end of May. It shows off a purple color that would be a big change to the lineup if launched, but more importantly, speaker grilles alongside the top of the phone. There's a good chance that this was an early prototype with more speakers for better sound, since we haven't seen much of this design since this leaked photo.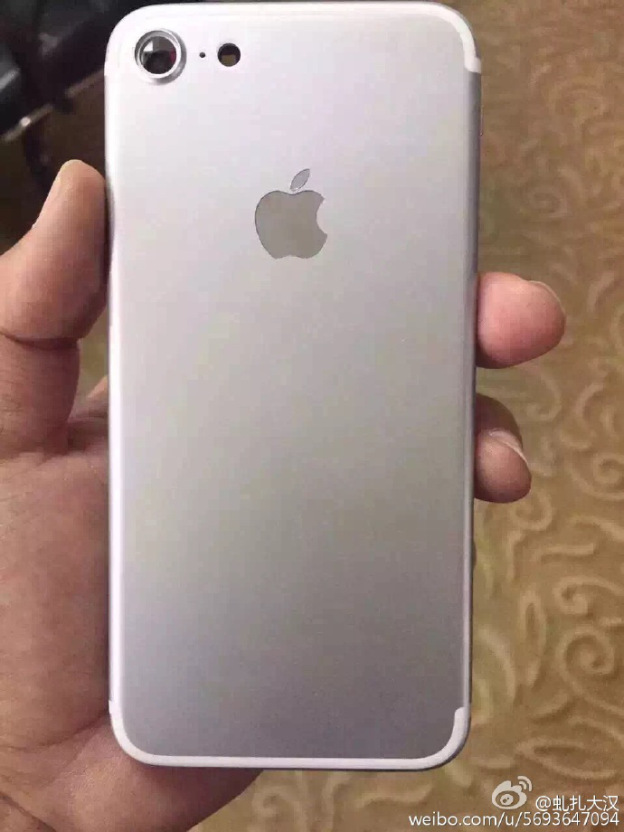 With all of the leaked components and drawings doing the rounds, it was only a matter of time until we got our first look at a working iPhone 7. Turns out, we didn't have to wait long. Towards the end of May, a photo was published on Chinese social media site Weibo, showing off a working iPhone 7 alongside two internal components, meaning there's a good chance that this is the real deal. It's very close to other leaked photos, and at the least, I suspect this is an early prototype of the 7 that might change a little by launch.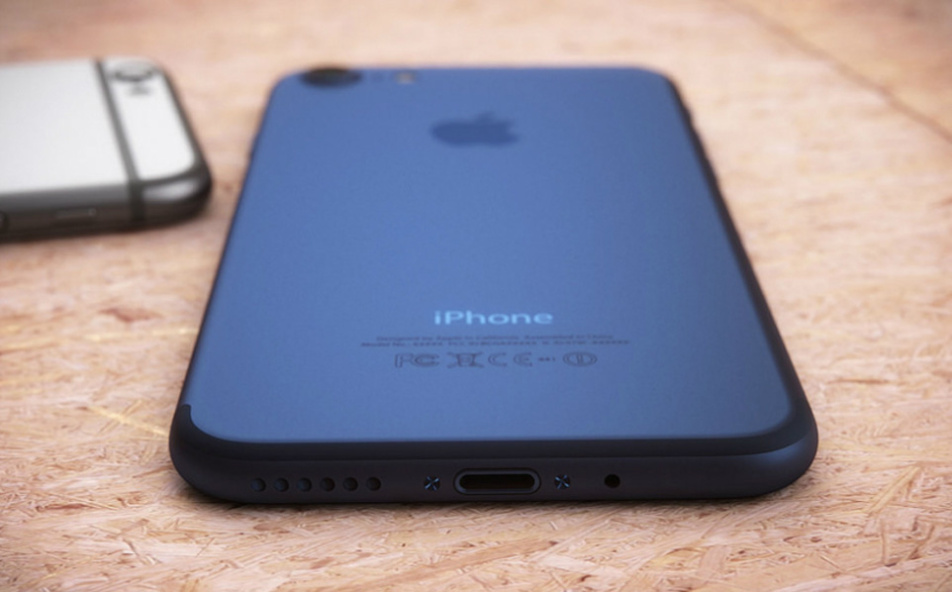 As we started to see rumors of a dark blue iPhone 7 do the rounds, Martin Hajek came to the rescue again with this stunningly good render. People have talked a lot about the iPhoen 7 being a boring, incremental upgrade, which is partially true. But I will also say: just look at that color.
As we got into June, the iPhone 7 leak machine kicked into overdrive. The camera details were getting nailed down, as a pair of photos of the iPhone 7 and 7 Plus's cameras show. The 7 is getting a bigger camera sensor, while the 7 Plus gets a dual-camera system that should be better in low-light and at focusing.
https://www.instagram.com/p/BHB8EC5Bwyv/
Another common rumor is the Space Grey color making way for a new, all-black color dubbed Space Black. Instagram user appleidesigner helped us out by releasing a slew of images that imagine the black iPhone 7.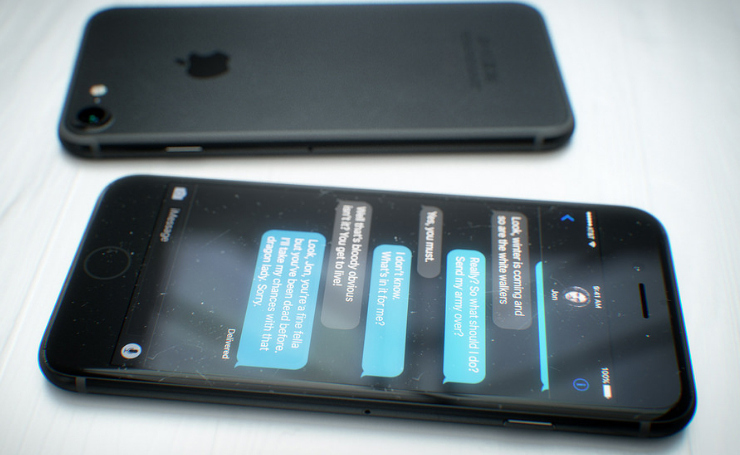 Martin Hajek again took things a step further by making photorealistic mockups of a Space Black iPhone 7.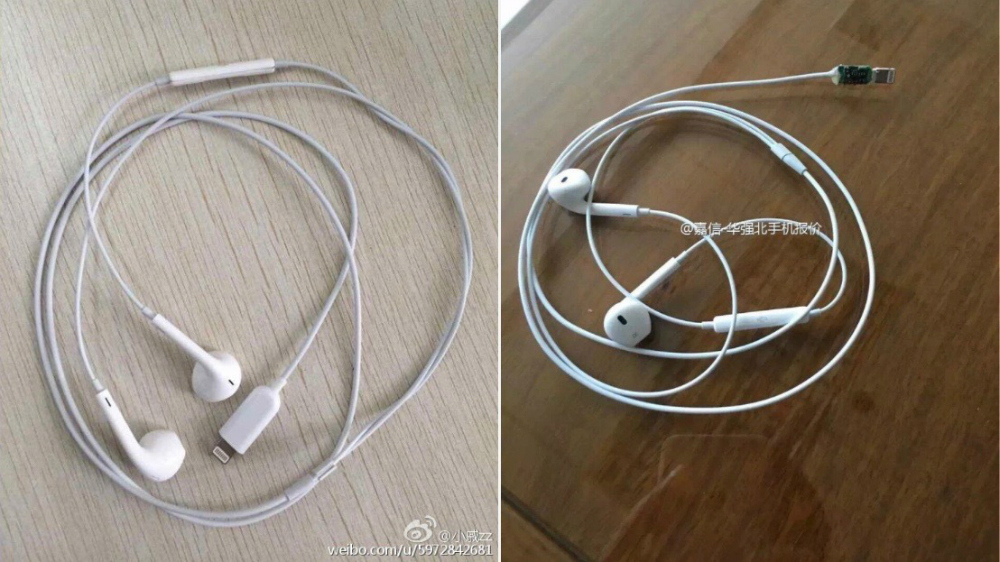 Accessory leaks also continued to trickle out, with the Lightning EarPods get some more love. Again, it's difficult to know if these are the real deal or just a DIY mockup, since the two things would be so familiar.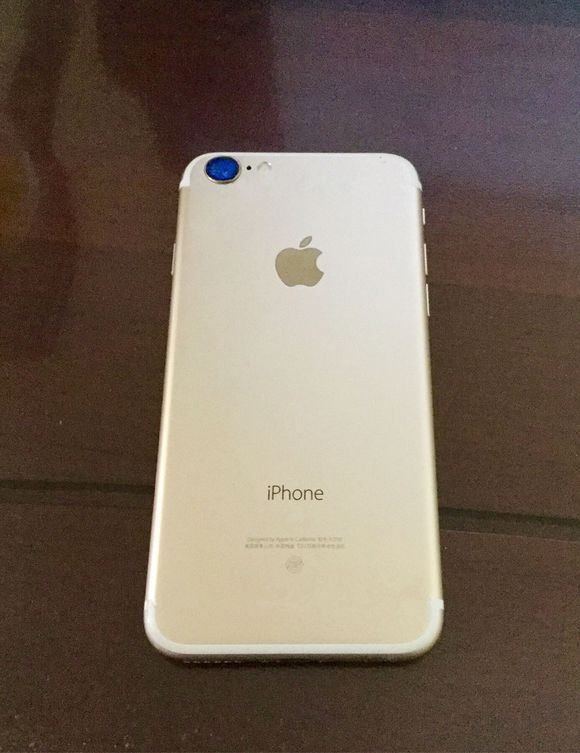 While Space Black leaks were taking center stage, TechTastic got its hands on photos of an iPhone 7 assembled from genuine Apple components. It's not a fully-functional iPhone 7, but hopefully should be an accurate model of what the outside of the phone will look like. Big camera, no headphone jack, just like we know and love.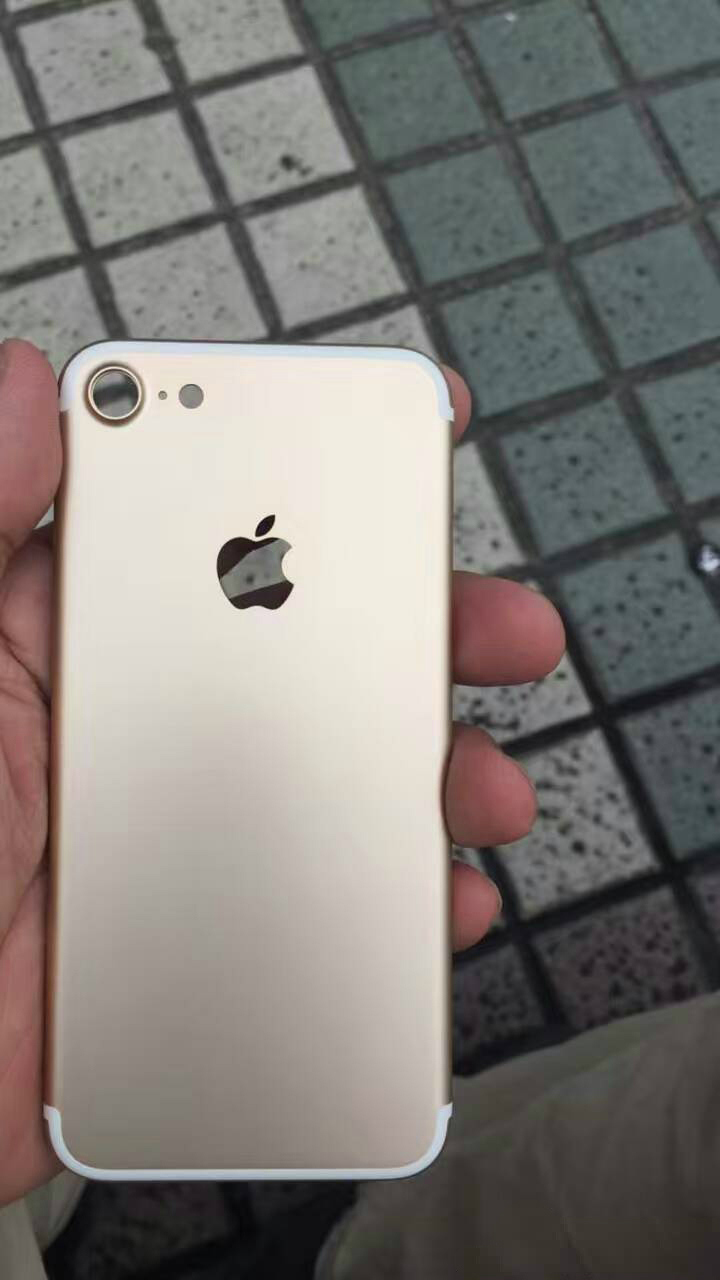 To round things out, we also got a look at the case for a Rose Gold iPhone 7. The color seems a little more muted than the Rose Gold iPhone 6s, and may appeal to people who think the more pink Rose Gold is a little girly.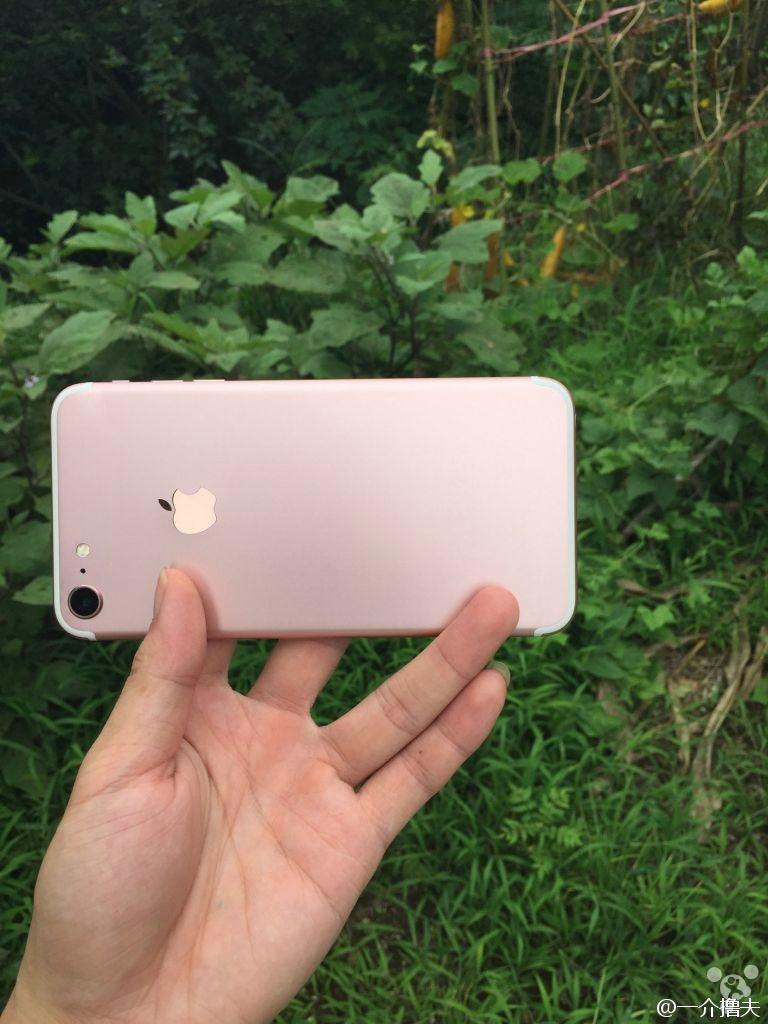 NowhereElse also got photos of an assembled Rose Gold model, and the lighting in this photo shows it as being the same pinkiness we all remember.
In July, we got some new photos that actually told us something new for a change. Images found on Weibo show an iPhone 7 without a mute button, which would constitute a major hardware change. The iPhone doesn't have many physical ports or buttons to begin with, so removing both the headphone jack and the mute button is a big change.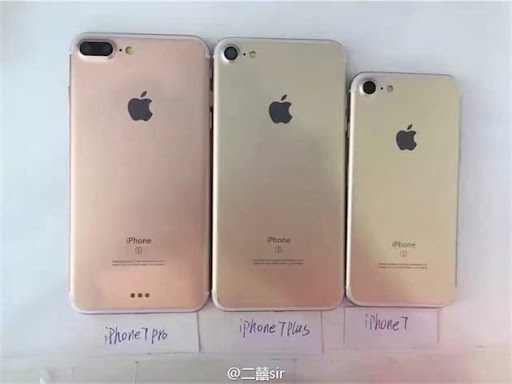 As we get closer to launch day, a leaked photo of just one iPhone doesn't cut it. Instead, we need a full family portrait. This Weibo image claims to show off three different new iPhones, the 7, 7 Plus, and 7 Pro. Whether we'll see two or three new phones in September is one of the enduring mysteries that the rumormill hasn't quite sorted out yet.
By mid-July, we entered Stage 4 of the iPhone leaking process: comparison videos. Here, we have an iPhone 7 being compared side-by-side with a 6s. Notable differences include the much better camera and slightly changed antenna lines.
One video hasn't convinced you, I hear? Well, thankfully, YouTube has a fix for that. This second video is so quick that we're loathe to call it authentic, but the important details (headphone jack, antenna lines) do line up with previous leaks.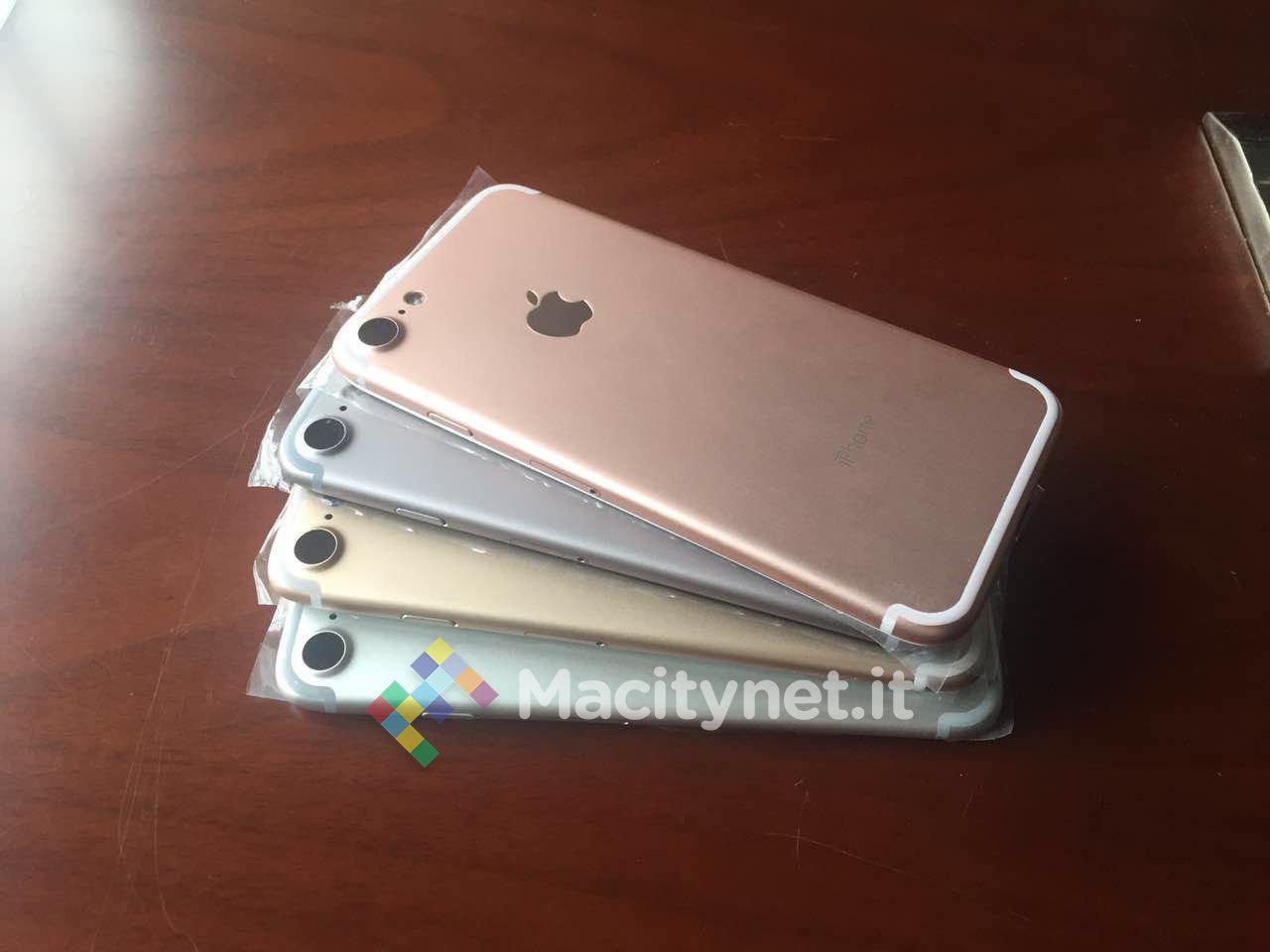 With most of the hardware details confirmed, one of the remaining questions is colors. Assuming the classic iPhone colors stay alongside the extremely popular Rose Gold, we're left wondering if Space Grey or dark blue iPhone 7 is really going to happen. The shot above would say no, since it's supposedly laying out all the different colors of the iPhone 7, and there's a distinct lack of black and blue.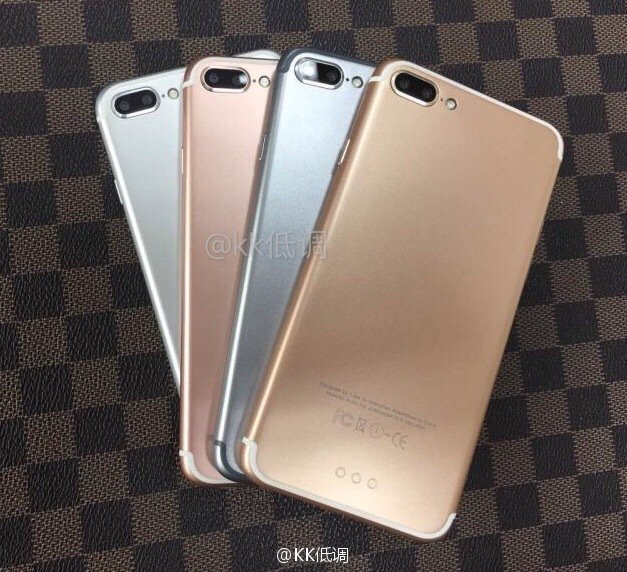 Those color options were later seemingly confirmed by a leak of all four iPhone 7 Plus models, with the colors being white, space grey, rose gold and gold. It makes sense that both the 7 and 7 Plus would be the same color, and two photos from two different sources is an encouraging amount of consistency.
Two photos not enough? Well, since you asked, an anonymous Weibo user posted a photo of all four iPhone 7 Plus models, along with a video of the rose gold iPhone 7 next to the 4.7-inch iPhone from last year.
As we got into August, the leaked video scene really started to take off. As ever, it's difficult to know if these are good mockups or the actual devices, especially since they're non-functional dummies.
We take a break from the regularly scheduled programming to look at this photo, which addresses the iPhone 7's most controversial "feature." If the iPhone 7 ships without a 3.5mm jack, something that seems near-certain by this point, Apple will probably be shipping this Lightning-to-headphone adapter in the box. Prepare to lose it at once, and spend $19 every day for the rest of your life replacing it. This is the future.
The question about the iPhone 7's color was made even more puzzling by a leak from China Unicom, one of Apple's biggest partners in China. It posted a picture to social media that seemingly confirmed that the phone will be called the iPhone 7, and that it will come in four colors, including a blue. Either that, or Unicom is a master of trolling.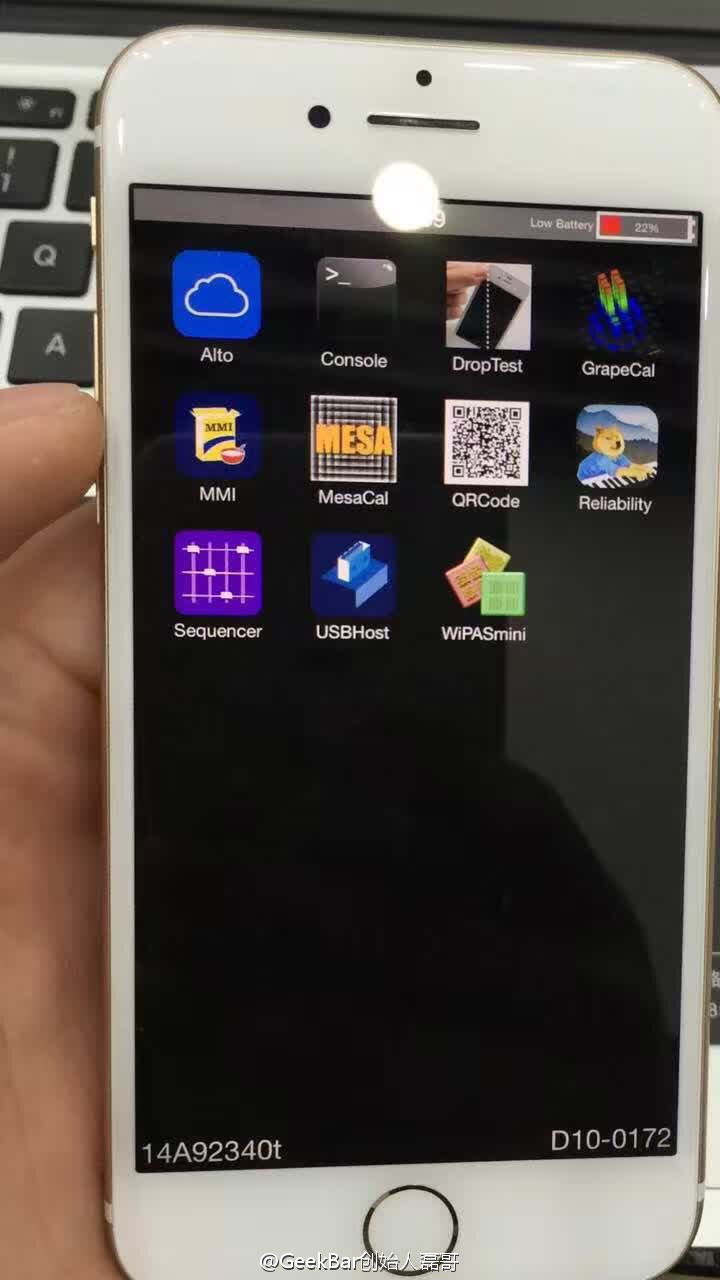 With all the iPhone 7 models floating around, one of the big missing pieces was a picture of a powered-on iPhone. That came a few weeks ago via Geekbar, a team specializing in iPhone repairs. The device is clearly running internal testing software, so it's a less reliable leak than, say, a video of an iPhone 7 running regular iOS.
After the photo, Geekbar also published a video of the device in question. It definitely seems to be an iPhone running some kind of software, although it could also be an elaborate Android mockup.
#Apple #iPhone7 SPACE BLACK variant
1st act >>> Mute button
2nd act >>> SIM-tray
FINAL ACT >>> Real Machine pic.twitter.com/AYnypb2RzM

— The Malignant (@the_malignant) August 7, 2016
My favorite rumor — the black iPhone 7 — was given more credence when a Twitter user published more photos of a rear casing and a SIM tray. In a follow-up tweet, the user also said that the iPhone 7 won't have Corning's new Gorilla Glass 5.
http://i0.wp.com/cdn.bgr.com/2016/08/apple-a10-iphone-7.png?w=625&quality=98&strip=all
While we've seen leaks of pretty much every external component, it took until last week to start seeing the guts. A logic board and an A10 processor both leaked in quick succession, helping confirm some rumors. Based on those images, it looks like the home button will be here to stay, but the 3.5mm jack is indeed going.
http://i1.wp.com/cdn.bgr.com/2016/08/gold-iphone-7.jpg?w=952&quality=98&strip=all
One model we hadn't seen much of was the gold iPhone 7. That all changed with a leaked image that showed off the gold iPhone 7 and 7 Plus. All the familiar leaked details are there, but the high-quality photos really show off the gold casing for the first time.
http://i2.wp.com/cdn.bgr.com/2016/08/iphone_7_display_panel.jpg?w=625&quality=98&strip=all
Geekbar also came through with another component leak, this time of the display assembly. It's not overly different to the assembly seen on the iPhone 6s, but with a slightly different internal connector system. Most importantly, there's still room for a physical home button.
Noted iPhone leaker Sonny Dickson has been quiet for most of the iPhone 7 season, but a couple days ago he finally entered the arena with a full five-minute hands-on video with mockups of the iPhone 7 and iPhone 7 Plus in Rose Gold.
#Apple #iPhone7Pro first look to a BLUE WORKING prototype (source PCOnline.cn) pic.twitter.com/Z7oQzr6l4s

— The Malignant (@the_malignant) August 16, 2016
#Apple By (great) request some nice photos of BLACK #iPhone7 PRO for you.@the_malignant & @KK低调, a nice pair! pic.twitter.com/92smawKVQa

— The Malignant (@the_malignant) August 15, 2016
The rumor about a blue iPhone 7 has been consistently floating around, but most leaks had it as a dark blue. Twitter user The Malignant thew a spanner in the works by posting the photo above, which clearly shows an iPhone 7 in a lighter, more powder blue color. Everything else is as we've come to expect, so either this is the real deal, or a fantastic bit of CGI.
So what should we expect?
If you've scrolled down through all those photos, you probably have a very good idea of which rumors are solid by this point. The removal of the 3.5mm jack and the changed antenna lines seem like a lock, as do the bigger camera for the 7 and dual-lens camera for at least one phablet.
But there's still a lot of details up in the air. Will we get a space black color, or some kind of blue? Probably most interestingly, will there be two or three new iPhones? The smart money is probably on two devices, with Apple have had plans for some kind of Pro as a step-up device at some point.