Apple's new iPhone 7 and iPhone 7 Plus were released just two weeks ago, but two weeks has been more than enough time for users to get a feel for the phones' strengths and weaknesses. And as it turns out, they have far more strengths than weaknesses. Apple's next-gen iPhones are the most powerful smartphones on the planet, and they've been improved in nearly every way compared to last year's iPhone models. There's one key area where the latest iPhone models aren't class leaders though, and unfortunately it's an area where Apple's iPhone lineup is in desperate need of improvement: Battery life.
DON'T MISS: The reason this lifelong Android user jumped ship to the iPhone 7 Plus is surprising
A recent test performed by UK-based gadget testing firm Which? confirmed what Apple fans all already knew but have tried their hardest to forget — the iPhone 7 has terrible battery life.
Apple claimed on stage that the new 4.7-inch iPhone 7 offers up to two additional hours of battery life compared to last year's iPhone 6s, and tests have definitely shown an improvement in this key area. But even with improvements over last year's iPhone, the iPhone 7 still falls embarrassingly short of rival handsets where battery performance is concerned.
Which? ran tests that compared Apple's iPhone 7 to the latest flagship phones from three of Apple's top rivals, and the results weren't pretty. The firm's testing sought to determine exactly how long each phone's battery would last while making voice calls and while browsing the web, both using 3G. Apple's iPhone 7 came in dead last in both tests. The web browsing test was at least close but the voice call testing was ridiculous, with Apple's handset lasting less than half as long as any other phone.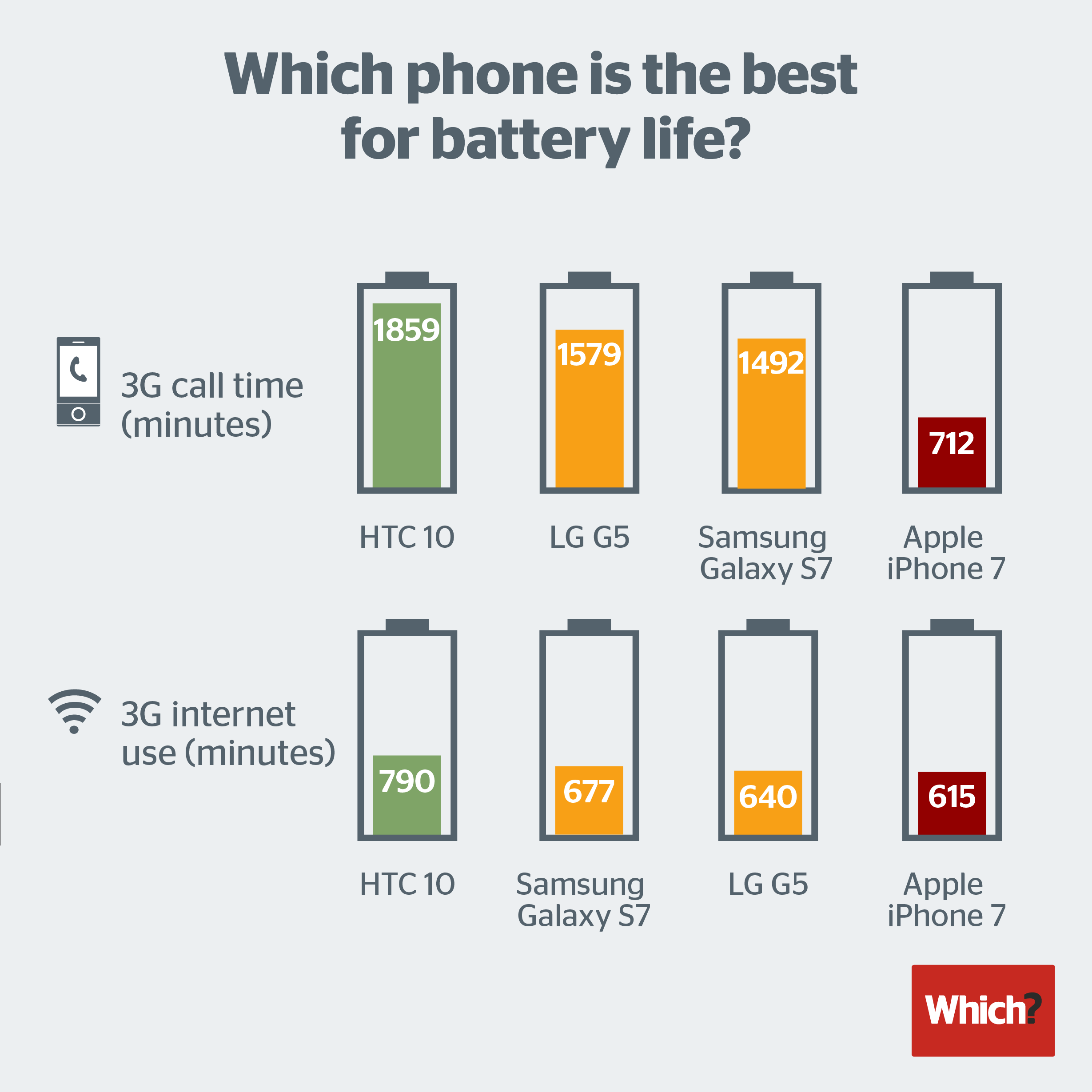 We covered the results of this test last week, but it bears revisiting because battery life is so important to smartphone users and with each new smartphone generation, Apple falls further behind. We've already established that Apple values design and thinness far more than it values battery longevity, but we're getting to the point where Apple's love affair with thin iPhones goes against the company's tendency to put users' needs first.
Next year, Apple is expected to release completely redesigned iPhones. Details surrounding Apple's iPhone 8 have already begun to trickle in, and some of the new features we're expecting sound fantastic. But we also hope 2017 is the year Apple finally begins to catch up to rivals where battery life is concerned, because Apple's current solution to the problem is a hideous battery case. What's the point of designing thin, gorgeous smartphones if you then want users to completely ruin the design with an atrocious battery case?