The iPhone 7's battery life is even better than the iPhone 6s — no surprises there — but can Apple's best iPhone to date offer better battery life that competes with its main rivals?
DON'T MISS: An Apple employee just leaked details about the iPhone 8
According to Which's extensive testing, the iPhone 7 can't beat the Galaxy S7, the LG G5 or the HTC 10 in battery life tests.
The site compared the four phones in two telling tests: phone calls and web browsing. In both of them, the iPhone 7 came in dead last. "For the tests, we made a continuous call over 3G for the call time test and access a regularly updating special web page over 3G to measure web browsing time," Which explains.
The iPhone 7's battery lasted for 712 minutes in the 3G call time test. Comparatively, the HTC 10 lasted for 1,859 minutes, followed by the LG G5 (1,579 minutes) and Galaxy S7 (1,492 minutes).
When it comes to 3G web browsing, the iPhone 7 lasted for 615 minutes. The HTC 10 took first place once again at 790 minutes, followed by the Galaxy S7 (677 minutes), and LG G5 (640 minutes), as seen in the following image.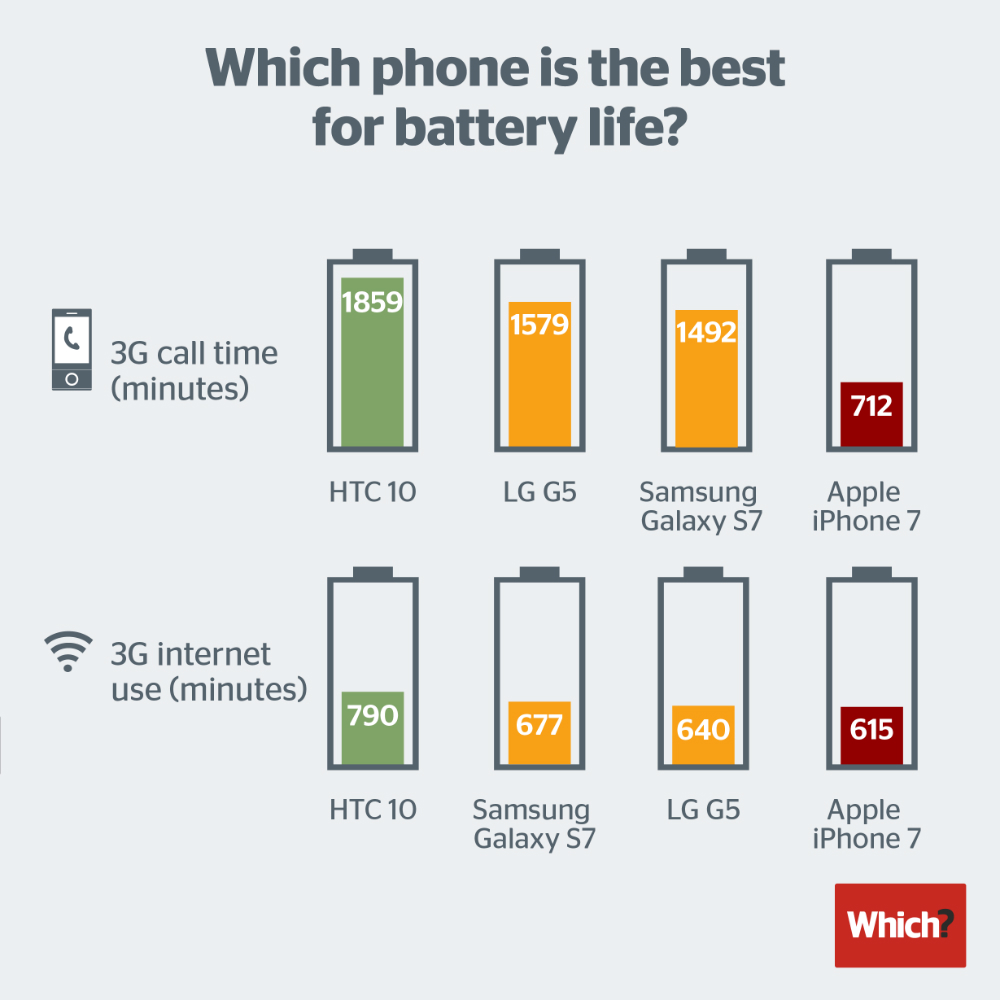 How is it possible for the HTC 10 to score so much better than the iPhone 7 when it comes to calls? Which explains that it all goes back to the obvious: battery size. "The iPhone 7 has a 1,960mAh battery, whilst the HTC 10 has a 3,000mAh battery: it should hardly be surprising that one battery nearly half the size of another offers roughly half as much charge," the site writes.