Apple released the last version of the iOS 10 beta on Monday, but the company sure isn't slowing down. Forget the normal cycle of betas being released every couple weeks on a Tuesday, because this Friday afternoon there's a brand new beta to go download.
Beta 7 is available for anyone with a developer account, and whose devices are already registered in the beta program. If you're already running iOS 10 beta, the new update will be available in Settings–>Software Update as an over-the-air update. It's a relatively tiny 60MB download, which means this is probably a small security or bug-fix patch, rather than a version with new features or major fixes.
DON'T MISS: Here's every single leaked photo of the iPhone 7
If you aren't already running iOS 10 beta 6 or lower, you'll need to go to the Apple Developer site and download the full software package. Then, iTunes can be used to install the beta software on your device.
For anyone who's not a developer, Apple still has a little love for you today. The iOS 10 beta 6 that was out for developers on Monday is now available for anyone on the public beta test. Just like developers, it's an over-the-air software update that should already be available. We've started seeing it on devices in North America already.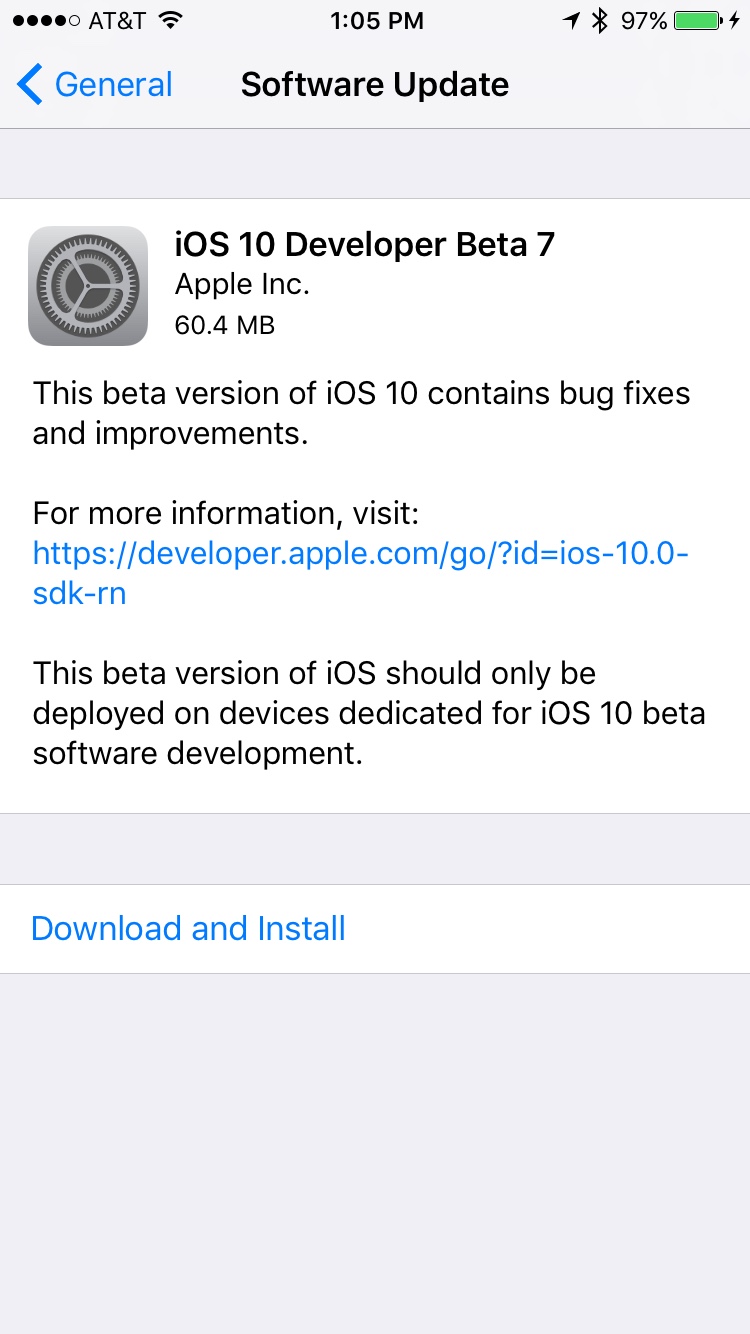 Although there has been no confirmation as to how many betas the company will release before working on finalizing the Gold Master version of the software, Apple released the final beta for iOS 9 around this time last year. If beta 7 isn't the final version, we're certainly getting close.
We'll let you know how to download the update without a developer account soon, but if you're willing to wait a few days, Apple will likely release an updated public beta that anyone can download in a few days' time. At this rate, it might even be tomorrow.