The moment Mac fans have been waiting for is approaching fast. The iMac Pro desktop, first unveiled at WWDC 2017 in June, will be the most powerful iMac ever, sporting top of the line hardware that should deliver impressive performance.
That's something we'd expect from any new Mac — to be faster than its predecessors — but the first purported benchmarks for the iMac Pro suggest the desktop will be incredibly fast.
The Mac Pro of your dreams is going to arrive only much later. But it sure looks like the iMac Pro may be a more than decent Mac Pro replacement.
Found by MacRumors, the benchmarks suggest Apple will have custom Intel Xeon chips inside the iMac Pro. Geekbench founder John Poole told the blog that Apple may require chips with lower thermal design power for the iMac Pro, and, thus, lower frequencies. That would explain why the Xeon chips found in these first benchmarks do not match Intel's existing Xeon lineup.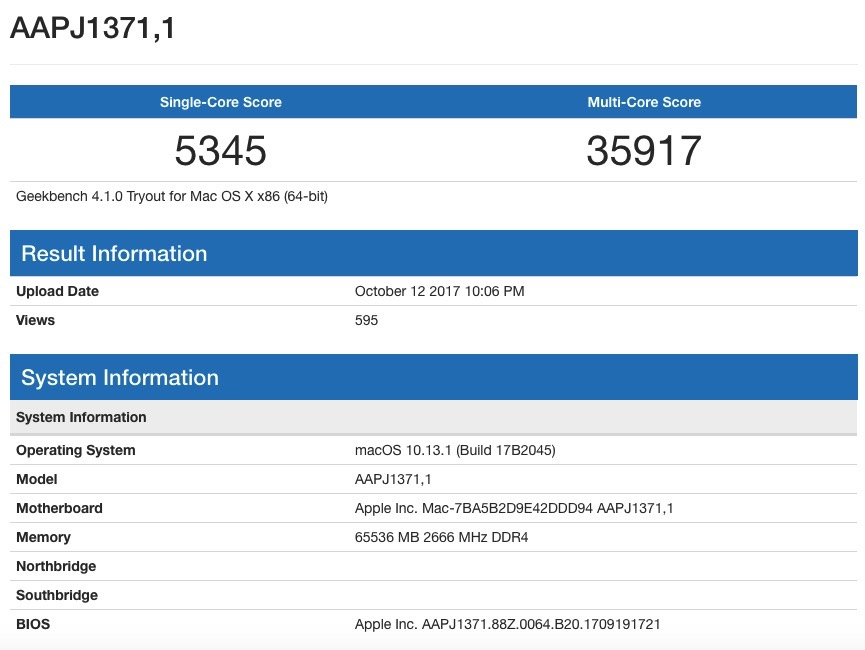 When it comes to actual scores, the 8-core iMac Pro averages at 23,536 in multi-core tests, making it the highest performance of any iMac ever, nearly 22% faster than the top-of-the-line 5K iMac.
The 10-core iMac does even better, reaching a multi-core score of 35,917, some 41% better than the high-end Mac Pro featuring a 12-core Xeon E5 processor. The single-core result, 5,345, is faster than all but the highest 5K iMac released this year.
If that's not enough, then you should remember that Apple will also have an 18-core iMac Pro on sale this December, but that model was not benchmarked yet.