Apple unveiled the Vision Pro at WWDC 2023 this past summer. That's when it said the spatial computer will launch early next year in the US. The ambiguous release window wasn't a surprise. Apple needs time to get the developers on board, as third-party apps will be key to defining the Vision Pro experience. It also needs time to promote the device and make the $3,500 price tag easier to swallow. Not to mention that manufacturing issues can always hinder the spatial computer's launch.
As we approach 2024, Apple has yet to start a big marketing campaign for the Vision Pro. It's unclear what "early 2024" means. Apple could take its time to announce a firm release date. The Vision Pro could come out in March or April, and it would still qualify as "early 2024."
While I can't wait to get my hands on the Vision Pro, a new report indicates that I might not be able to buy one anytime soon. That's because Apple will focus on the US market first, and I live in Europe. The Vision Pro might not start hitting international markets until late 2024. If that were to happen, I might change my mind and skip the 1st-generation model.
The news comes from Mark Gurman's recent Power On newsletter. The Bloomberg reporter says the Vision Pro is unlikely to be the next big thing for Apple when it comes to driving revenue.
Apple CEO Tim Cook hinted at that during last week's earnings call when addressing plans for launching the spatial computer. Apple will opt for a "go-slow" approach, which means it won't be able to move the Vision Pro in large volume anytime soon. Not that we ever expected Apple to sell many Vision Pros. The most optimistic estimates said Apple might sell one million units in the first year.
"There's never been a product like the Vision Pro. And so we're purposely bringing it out in our stores only, so we can really put a great deal of attention on the last mile of it," Cook said. "We'll be offering demos in the stores, and it will be a very different process than the normal grab-and-go kind of process."
The top Apple exec did not provide specific details. But Gurman notes that he previously said Vision Pro buyers will need to make appointments to pick up the Vision Pro. That's also when they'll be able to try the device.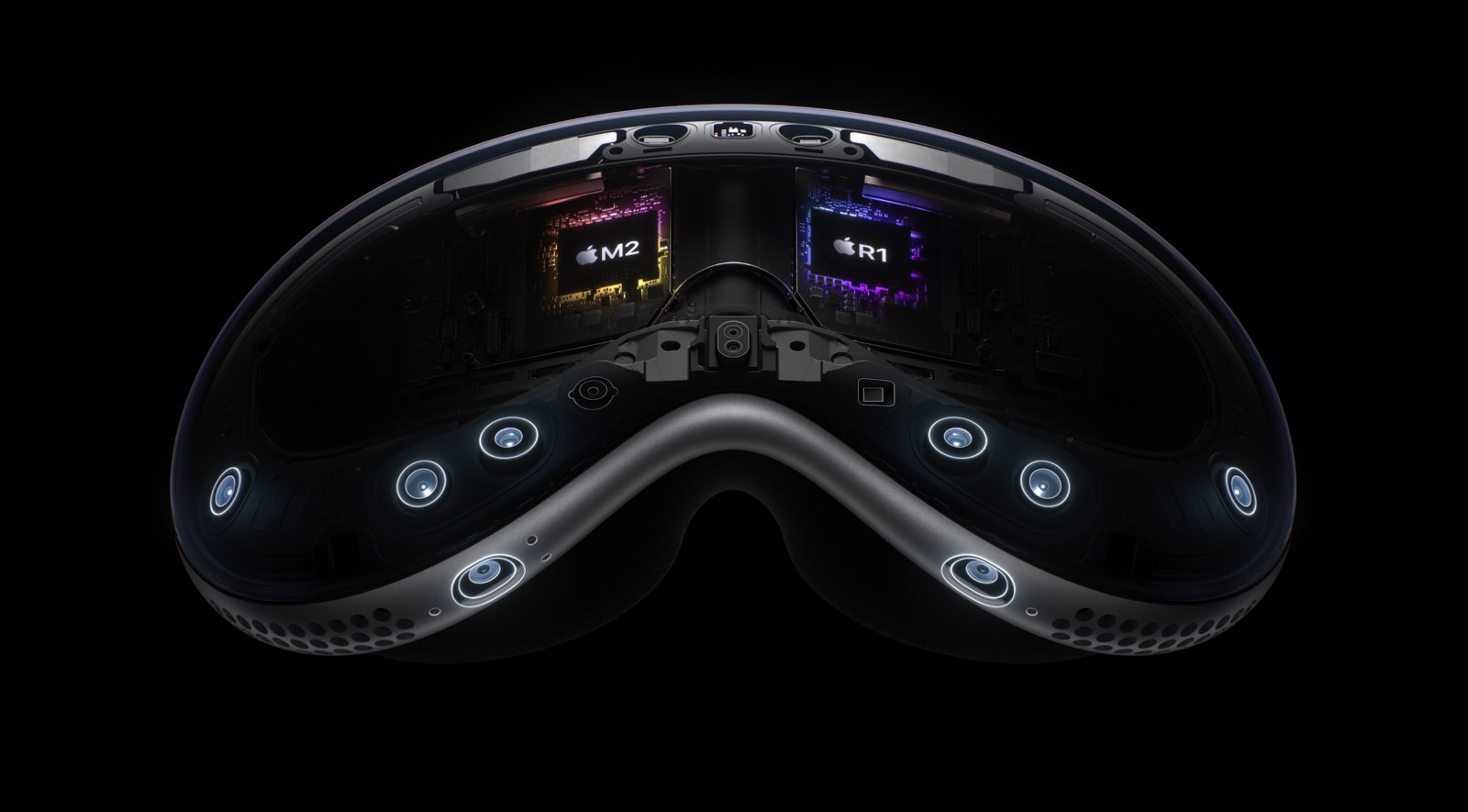 The Vision Pro is a complex product that buyers will need to customize when buying one. We're looking at different headband sizes and prescription lens attachments, when needed. The Vision Pro has to be as comfortable as possible. Trying the headset in stores might be the only way to ensure a good fit once you order one.
Gurman points out that Apple also required in-store appointments for the Apple Watch initially. But Apple quickly moved to the traditional "grab-and-go" process for the wearable. Soon after that, the Apple Watch was available from Best Buy and Target. That's not something that will happen with the Vision Pro. At least, not anytime soon.
More troubling for me and any other Vision Pro fan outside the US, is the staggered international rollout. Gurman says the Vision Pro is heading to the UK and Canada "as early as the end of the year." That late-2024 release date is an estimate for those two markets only. It could be sooner or later than that. But if accurate, it means the Vision Pro might take even longer to reach the rest of Europe.
In a scenario where the Vision Pro doesn't launch across Europe until sometime in 2025, I might skip buying the first generation. Gurman also said a few months ago that Apple is eying late 2025 as a potential release window for a cheaper Vision Pro and an updated second-gen version of the flagship Vision Pro.
All of this is based on rumors at this point, of course. But Gurman has a good track record. If his timeline is accurate, I might skip the first Vision Pro generation entirely and wait for one of its successors.