Let's face it, the Meta Quest 3 is a poor person's Apple Vision Pro, and that's totally fine.
Yesterday, Meta kicked off its Connect event, the company's annual developer conference. In addition to revealing a bunch of updates in the area of AI and its new Ray-Ban Smart Glasses, it also provided more details about its upcoming Quest 3 mixed-reality headset. The company also announced that preorders for the new headset would be available immediately and that it would officially launch on Tuesday, October 10th.
The Quest 3 seems like a solid update over the Quest 2. The new headset comes in a new design that features a 40% slimmer optic profile and, while it is slightly heavier than the previous generation, is supposed to still be more comfortable to wear due to its better weight distribution. The headset features a display of 2064 x 2208 pixels per eye, a bump compared to the Quest 2's resolution of 1832 x 1920 pixels. It also packs new built-in speakers, which Meta says represents a "30% leap in visual resolution and 40% louder audio range than Quest 2."
The Quest 3 comes packed with the second generation of Qualcomm's Snapdragon XR2 processor, which the company says is twice as performant as the second-generation headset which uses the first-gen XR2. It is expected to achieve between two to three hours of battery life, features removable batteries in the redesigned controllers, and can also pair with the company's new optional charging dock. Of course, the new headset is also capable of full-color passthrough mixed-reality, a big leap compared to the previous generation.
The Meta Quest 3 will launch on October 10th and start at $499 for the 128GB configuration (a 512GB configuration will also be available for $649). A preorder will also net you a copy of Asgard's Wrath 2 when it launches on December 15th and those who choose the 512GB configuration will also get six months of Meta Quest+.
After taking the announcement in, I decided to preorder the Quest 3 headset instead of holding out for Apple's upcoming Vision Pro headset for two main reasons: price, and apps.
The Vision Pro priced itself out of reach for a lot of people
The first reason is quite obvious: the Quest 3 is a whopping seven times less expensive than Apple's upcoming Vision Pro headset. The Vision Pro, which Apple says will launch "early 2024," starts at $3,500 — a huge jump compared to the Quest 3's starting price of $500.
During the event, Andrew Bosworth Meta's Chief Technology Officer, said that the Quest 3 would be the best value spatial computing device for the foreseeable future, and he's not wrong. The price difference is so vast between the Quest 3 and the Vision Pro that Apple doesn't have a chance of reaching the everyday consumer until it can significantly cut down the starting price of its headset. No parent is going to buy their kid a $3,500 headset for their birthday or a holiday.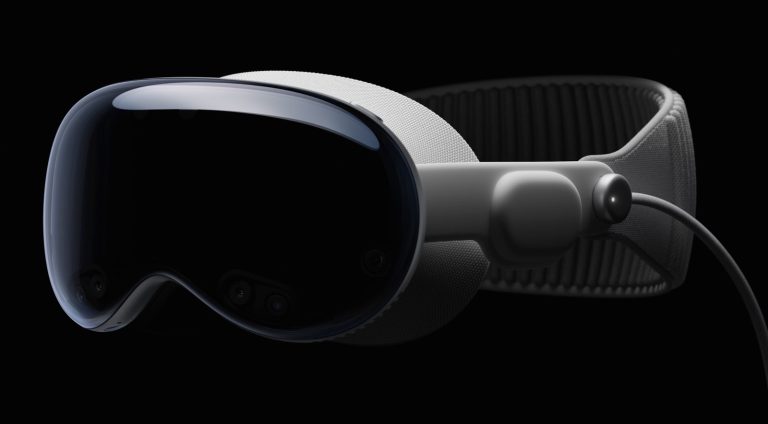 Even I, a total technology nerd and someone who is completely enveloped in the Apple ecosystem, really struggle to justify spending $3,500 on any technology device. In fact, I don't think I've EVER spent that much money on a piece of technology. The closest is probably my OLED television, and that was still less than $2000 when I grabbed it on sale at Best Buy.
Apple certainly built a more technically impressive headset than Meta did here — that's undeniable. However, that price puts it more in line with the Mac Pro instead of the iMac, so it's largely going to be only those kinds of customers who I expect to fork out the money for the headset.
The Quest has the apps…for now
The other reason that I went with the Quest 3 over the Vision Pro is a reason that kind of sounds silly since it's Apple, but it's because of the app ecosystem. Right now, the App Store for the Vision is completely unproven since the headset isn't out yet. We simply don't know how many developers are going to update their apps or create new apps that are optimized for the headset.
On the other hand, the Meta Quest Store is the most popular VR store in the world. Yesterday, Meta announced that users have now spent over $2 billion in the store, a figure I was personally shocked by — I honestly didn't realize it had reached those kinds of figures. While it is still relatively small compared to Apple's App Store for the iPhone, the Meta Quest Store still has one of the largest libraries of VR apps. It's a tested ecosystem in the VR space, unlike Apple's.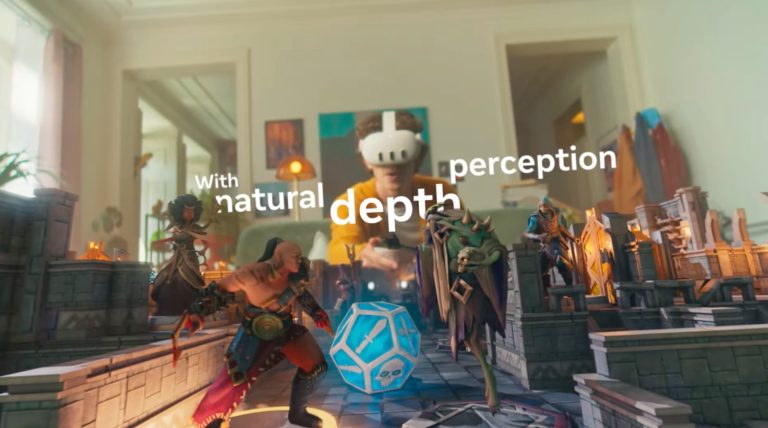 That said, Apple could quickly blow past the Meta Quest Store in terms of app and game offerings, and it does have some big partners, like Disney, at launch. We'll have to wait and see if the App Store for the Vision Pro is more like the App Store for the iPhone, or more like the Mac App Store (the Mac one isn't nearly as popular if you're not familiar with that).
While I feel like and hope that the apps and games for the Vision Pro are plentiful, I'm not willing to bet $3,500 on it without seeing some traction from Apple and its developer community first. I feel much more comfortable investing $500 in Meta's already-established ecosystem.
Feelings can change!
Of course, I'm going off of what I know now. Apple still has months to announce new information about what we can expect when the Vision Pro launches early next year. The company could highlight some incredible apps and gaming experiences you could have with the headset that could be so far ahead of where Meta is, that it pulls more people like myself over to the more expensive headset sooner.
However, while its experience is certainly technically more impressive, it isn't seven times better than Meta's — at least not yet. So, for now, I'm going to stick with the Quest and wait to see what Apple does over the next year. That feels like the reasonable decision that I will inevitably try to talk myself out of when the Vision Pro is available to preorder, anyway.