Are you tired of seeing people hold up their phones to livestream themselves walking down the street? How about from their glasses — would that be better?
Today, Meta kicked off Connect 2023, its annual developer conference. During the keynote, Meta CEO Mark Zuckerberg revealed more details about the company's ambitions with augmented and virtual reality as well as artificial intelligence. As part of those ambitions, the company announced the next generation of its Ray-Ban Smart Glasses.
We redesigned our next-generation glasses from the ground up, listening to feedback from the community and taking the time to understand what people love about the product — like the effortlessly cool form factor, hands-free convenience, and open-ear audio — as well as the areas where we could improve, like overall media quality and comfort. We've improved all those core features of the first generation and added a couple completely new features that have never been seen on a pair of smart glasses before.
The biggest new feature with the next-gen smart glasses is the ability to livestream right from your glasses to both Facebook and Instagram. The company says that "you can see the comments in your preview, or tap and hold on the side of your glasses to hear them out loud to engage with your community as you're living in the moment." A new ultra-wide 12 MP camera powers that experience as well as being able to record 1080p videos of up to 60 seconds.
It has also integrated its new Meta AI assistant into the glasses, saying that the conversational chatbot has been "optimized for a hands-free, on-the-go experience." That feature, however, will only be available in the United States when the glasses launch. Meta AI, and a bunch of other AI personalities including a Mr. Beast chatbot, are also launching across WhatsApp, Messenger, and Instagram.
The company says that, for the onboard speakers, the bass is twice as effective and that they are able to get 50% louder compared to the previous generation. It also says that, when recording video, a new five-microphone array "supports immersive audio recording, so you'll be able to capture sounds exactly how you originally experienced them — whether in front of you, from the sides, the rear, and even above."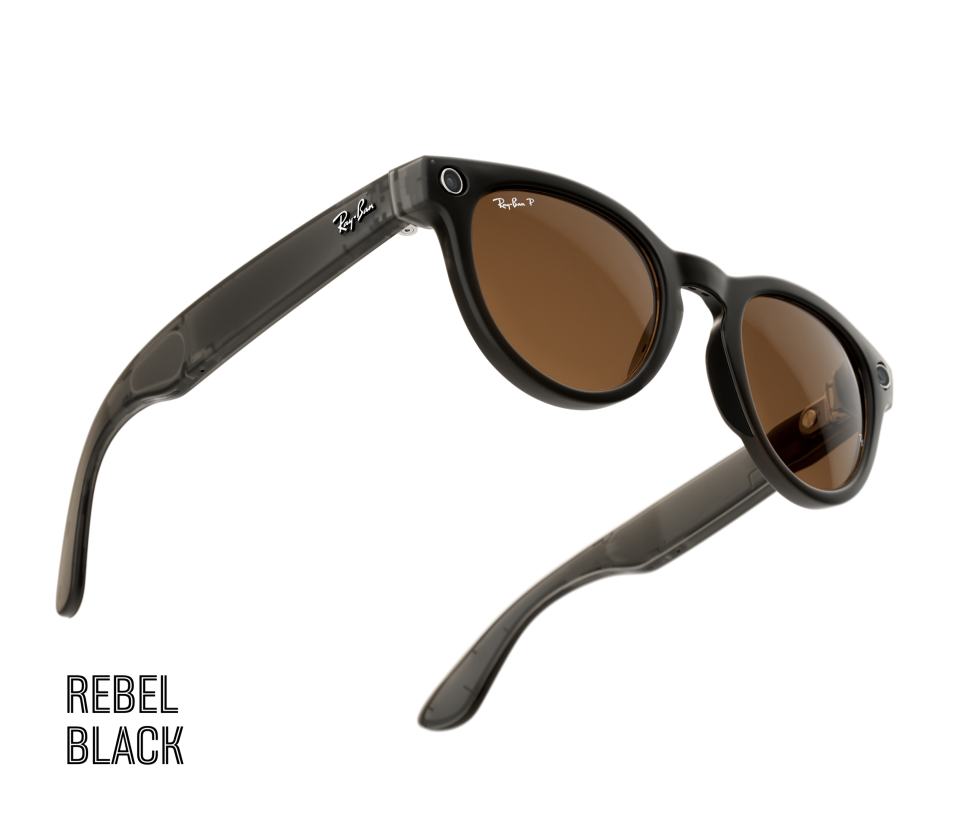 The glasses are powered by the Qualcomm Snapdragon AR1 Gen1 Platform. With the new chip, the glasses are able to stay powered for around 4 hours and a total of 36 hours with the included charging case. They have also been upgraded to IPX4 water resistance. The company says that there are over 150 different frame and lens combinations to customize the look of your glasses.
Preorders for the New Ray-Ban | Meta Smart Glasses are open now on meta.com and ray-ban.com. The glasses will start at $299.99 and be available for purchase online and in retail stores starting on October 17th.